Tencent, wachsender Internetgigant !! (Seite 187)
eröffnet am 08.07.14 17:52:58 von
neuester Beitrag
17.06.21 23:10:54
von
ISIN: KYG875721634 | WKN: A1138D |
Symbol: NNND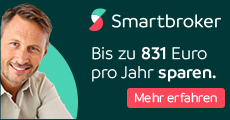 Beitrag zu dieser Diskussion schreiben
.... insgesamt 50000 Filialen/Tankstellen, das ist schon ein Wort:

hinesischer Öl-Konzern Sinopec setzt auf Tencent
Mittwoch, 27. August 2014 12:06

Diese Zusammenarbeit erstrecke sich auf Sinopecs Netz von mehr als 30.000 Tankstellen und über 23.000 Convenience Stores in China. Für Tencent ist dies ein Schritt nach vorn. Im Bereich E-Commerce muss man sich gegen die chinesische Alibaba Group positionieren. So investiert Tencent Holdings Ltd. (WKN: A1138D) zurzeit stark in Messaging Services und entwickelt neue Technologien, die Kunden besser mit den E-Commerce-Partnern von Tencent vernetzten sollen. (lim/rem)

Ich denke, es ist sehr sinnvoll, in dieser Seitwärtsbewegung nachzulegen !! Gruß B.
.. bekommt Alibaba da große Konkurrenz ??
... so mögen wir das !! Aktuell:
BEIJING (Reuters) - China's privately-held Dalian Wanda Group is set to launch a 5 billion yuan(490.70 million British pound) e-commerce joint venture with domestic internet giants Tencent Holdings Ltd and
Baidu
Inc, according to two sources familiar with the investment.
The e-commerce venture, which will be 70 percent owned by Wanda and 15 percent held by Tencent and Baidu respectively, is set to be announced later this week, the people said.
The venture will unite three of China's most powerful non-state companies. For Wanda, the tie-up with Tencent and Baidu opens the door to new opportunities in the world's biggest e-commerce market as the rise of smartphones creates new business opportunities.
Wanda is a commercial property, luxury hotel and film conglomerate controlled by Wang Jianlin, China's wealthiest billionaire with a net worth of $16 billion (9.65 billion pounds) according to Forbes.
Wanda, which bought U.S.-cinema operator AMC Entertainment Holdings Inc in 2012, operates 83 department stores in major cities throughout China.
Shenzhen-based Tencent, a social media and video games mammoth, is China's biggest listed internet firm with a market capitalisation of $156 billion. Beijing-based Baidu is China's dominant search engine provider.
In July, Wang Jianlin said Wanda was planning a 50 billion yuan e-commerce business without disclosing who the other investors would be.
A Wanda spokesman declined to comment, as did spokeswomen for Baidu and Tencent.
(Reporting by Paul Carsten, Matthew Miller and Beijing Newsroom; Editing by Matt Driskill and Kenneth Maxwell)
Share
Gruß B.
na das hören, respektive lesen wir doch gern. Hatte es ja schon auf dem Radar, dann scheint Tencent ja tatsächlich in die engere Wahl gekommen zu sein. Gruß B.
Sinopec, Tencent in business framework cooperation agreement

» Latest News
Sinopec, Tencent in business framework cooperation agreement Back

2014/08/26 15:40

SHARE PRINT FONT SIZE SHOW STOCK INFO

SINOPEC CORP (00386.HK) -0.060 (-0.746%) Short selling $148.23M; Ratio 12.519% and Tencent Technology signed a business framework cooperation agreement, with an aim to seek cooperation in marketing, mobile payment, media publicity, O2O business, map navigation, customer loyalty management, sizable data applications, cross-marketing, etc.

Sinopec Chairman Fu Chengyu had mentioned in the press conference for the interim results held in Hong Kong that the Group will gradually change from an oil supplier to integrated service provider. (Quote is delayed for at least 15 mins.Short Selling Data as at 2014-08-26 16:25.)



Source: AAStocks Financial News

Müsste morgen wieder nach oben gehen !

Oberkassler
E- Commerce, großes Thema in China, speziell mobile. Wer sichert sich die größten Stücke, vom Kuchen:
China's M-commerce Turnover Rockets 378% YOY to 254B Yuan in H1 2014
by Emma Lee - Aug 26, 2014
0
China's high-speed increase of e-commerce industry in the past decade seems to drawing to a close in recent years. According to report released by China e-Business Research Center, Chinese e-commerce volume sales increased by 43.9% YOY from 754.2 billion yuan (around US$123 billion) in H1 2013 to 1.08 trillion yuan in H1 2014. The whole-year sale is expected to reach 2.78 trillion yuan.
China's E-commerce Market Size (2009-2014)
E-commerce-2014
As competitions in Chinese e-commerce battlefield become fiercer, domestic e-commerce retailers are trying hard to snap up more market shares by exploring business opportunities in lower-tier cities, launching large-scale shopping activities, cooperating with offline stores, etc.
Among all these measures, m-commerce is considered as a major momentum to invigorate the whole e-commerce sector, given the popularity of smart mobile devices and better Internet network connections in China.
According to the report, China's sales volume of m-commerce industry surged by 378% YOY from 53.2 billion yuan in H1 2013 to 254.2 billion yuan in the first half of this year. The annual turnover for 2014 is expected to hit 632.4 billion yuan.
China's M-commerce Market Size (2009-2014)
m-commerce
In terms of major players in Chinese e-commerce industry, Tmall and JD still took the top two positions with 57.4% and 21.1% of market shares, respectively. JD is catching up rapidly after integrating Tencent's e-commerce arms of QQ Wanggou, Paipai.com and Yixun.com. The two oligarchies are followed by Xiaomi, Gome, VIP.com, Suning.com,
Amazon
China, Dangdang, Tencent's e-commerce sites, Jumei and others.
Market Share of Chinese E-commerce Companies (2014 H1)
Market-share
The 2014 H1 revenues for some of these companies are JD 107.1 billion yuan, VIP.com 9.41 billion yuan, Suning.com 8.28 billion yuan (exclude open platform and virtual products), Dangdang 6.15 billion yuan, Tencent e-commerce sites 3.84 billion yuan, and Jumei's sales 3.44 billion yuan.
China's e-commerce users climbed 26.4% YOY from 277 million to 350 million in the first half of this year. The whole-year figure is expected to reach 390 million by the end of this year, according to the report.
As of the end of June this year, China's e-commerce business represents 8.7% of the country's total consumption amount, rising 27.9% YOY from 6.8% in H1 2013 and reaching over 10% by the end of this year.
Data and graphs source: www.100EC.cn
... das wird so kommen, alles nur eine Frage der Zeit !! Schönes WE, muss arbeiten..... Gruß B.
Tencent macht zur Zeit eine Seitsbewegung
Shares of Tencent Holdings Rank the Lowest in Terms of PEG Ratio in the Internet Software & Services Industry (TCTZF, VPRT, WWWW, STMP, VCLK)
http://www.mysmartrend.com/news-briefs/news-watch/shares-ten…
Muss über 133,50 HKD gehen da ist der Weg wieder frei.
Oberkassler
So, vorerst der letzte Beitrag von mir. Hab alles abgesucht. Über Indien, dort will Tencent ja Fuß fassen, hab ich nichts gefunden. Dafür aber einen weiteren "Beleg" dafür, dass das E - Commerce - Geschäft weiter ausgebaut wird.
Tencent Takes 19.9% Stake in Chinese Local Listing Site 58.com for $736 million
by Tracey Xiang - Jun 28, 2014
0
58. com (NASDAQ: WUBA), one of the largest local listing sites in China, announced that Chinese Internet giant Tencent has agreed to invest US$736 million for a 19.5% stake in the company on a fully-diluted basis.
58.com will be integrated into Tencent properties that include QQ IM, news portal QQ.com, QQ Browser and, the most encouraging, the company's flagship mobile app WeChat (or Weixin in Chinese).
With more than 300 million active users using it for mobile communication, sharing content, reading articles from public accounts, and services from businesses, WeChat has been exploring potential in m-commerce.
Its parent company Tencent has taken stakes in Chinese leading online retailer JD.com and ratings & reviews service Dianping. JD now operates the Shopping channel on WeChat that users are able to purchase goods provided and make payments through WeChat Payment.
Dianping's group-buying service has been integrated into WeChat. Similar to it, it is expected 58′s local listing service will be available on WeChat soon. Both Dianping and 58.com fall into the category of online-to-offline where big Chinese Internet companies such as Alibaba and
Baidu
are grabbing the land. Tencent's recent investment in mapping company NavInfo is expected to help build its online-to-offline business too.
Also, Tencent has bought stakes in other Chinese tech companies in order to strengthen foothold in the mobile Internet market. The stake in Sogou is for mobile search and many other mobile products.
The listing service 58.com offers is similar to the Craigslist's, but, different from the latter's business model, a larger part of the revenues 58.com makes, 57% in Q1 2014, is from membership fees charged to merchants instead of paid ads. What it comes to paid ads, the company launched a real-time bidding system in the first quarter of 2013.
While it is estimated the top line growth of 58′s and other Chinese Craigslist-like services' will continue, their expenses in sales and marketing as a percentage of revenues are believed pretty high for an Internet-based business, thanks largely to the competition. After years of competition and consolidation, currently there're three major local listing services in China, 58.com, Ganji.com and Baixing.com. The first two share similar market share while Baixing has a smaller one.
67% of the total revenues 58.com made in Q1 2014 were spent on sales and marketing, with 26% of the total on advertising. As of December 2013 there were approx. 4000 on its field sales team in many Chinese cities to persuade local merchants to sign up to membership subscription or other services. The company hadn't turned a profit until the second quarter of 2013, shortly before it went public on the NASDAQ.
It is believed WeChat will direct much traffic to 58.com if it gets integrated into the app like JD.com or Dianping.
Gruß B. Werde mich mal ne Zeit lang in Abstinenz üben. ;-)
.. Interessant vor allem auch der erste Absatz !!!!! "to bring Sogou publik in USA, this year" !!!! 35%der Suchmaschine gehören ja Tencent !!!


Sogou CEO Wang Xiaochuan (left) and TechNode Founder Lu Gang

Sogou, the Chinese software developer under Sohu, turned ten earlier this month. Sogou was a search engine when it launched ten years ago, but would become a household name as a Chinese language input application, Sogou Pinyin which was launched in 2006. The company now is venture-backed by Tencent. Both Sogou CEO and Sohu CEO mentioned they wanted to bring Sogou public in the U.S..

The company rolled out a web browser in late 2008, channeling Sogou Pinyin users to it, and monetize users and traffic through advertising on the start-up page of the browser, search marketing (Browser users are more likely to use the default search service on it.) and gaming (revenue shares from third-party games listed on its browser).

In the second quarter of 2014, Sogou made US$91 million in total revenue, an 82% year-over-year increase. The company has turned profitable since the first quarter this year.

Qihoo 360 is another Chinese Internet company that has successfully monetize a user base gained through a free software product with this approach — Almost all Internet security products were sold at prices that were pretty high to Chinese consumers when Qihoo decided to stop charging its own service.

Before Qihoo launched its own search engine in 2012, Sogou touted that its monetization approach was a combination of Baidu's (search marketing+hao123 browser start-up page) and Qihoo's (browser landing page + gaming). But Qihoo would surpass Sogou in search immediately after So.cn was launched later that year thanks to its dominance in browser market — Yes, in short, the monetization approach well-recognized in China is all about taking advantage of users' insensitivity to, or ignorance about, which Internet products they're using.

Anyway, Sogou Search, then the third-largest in China, performed better than Soso, the search brand under Chinese Internet giant Tencent, in both traffic and monetization. Tencent finally decided to make a strategic investment in Sogou last year and let the latter take over Soso. Two months ago, WeChat content, including public accounts and articles, became available with Sogou. It is expected Sogou Search will be on more Tencent's social services.

According to CNZZ, an online data service, Sogou Search and Soso had a combined 15% market share and Sogou browser had a 6% share as of July 2014.


The next battlefield is mobile. Sogou released a mobile search app in May this year.

Also, the company has been developing more technologically advanced input method. Sogou has been developing voice input since 2011, for the traditional input method cannot work with the newly emerging devices which have smaller screens or don't have screens at all.

Wang Xiaochuan, CEO of the company, said at 2014 TechCrunch China/TechNode event today that the next big opportunity for the company may be in health hardware.


Ich denke, ich bin - in der Kürze der Zeit, in der ich Tencent gekauft habe, ein richtiger Fan geworden. Ja, ja, ich weiß, keine Emotionen bei Aktiengeschäften ! Gruß B.
Tencent, wachsender Internetgigant !!