Neuer Schwächeanfall beim Bitcoin | Diskussion im Forum
eröffnet am 04.12.18 16:50:58 von
neuester Beitrag
23.05.22 21:58:46
von
ISIN: EU0009652759 | WKN: 965275 |
Symbol: EUR/USD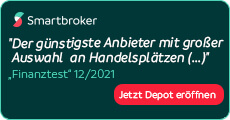 Beitrag zu dieser Diskussion schreiben
Antwort auf Beitrag Nr.: 71.597.931 von faultcode am 18.05.22 00:12:08
"stablecoin" TerraUSD ($UST):
23.5.
Korean police seek freeze on Luna Foundation Guard assets: KBS
https://www.theblockcrypto.com/linked/148253/korean-police-s…
...
Police authorities in South Korea are taking action to freeze assets tied to the non-profit group Luna Foundation Guard, according to KBS, the country's national broadcaster.

Per the publication, the Seoul Metropolitan Police Agency asked multiple exchanges to block Luna Foundation Guard (LFG) from withdrawing any corporate funds.

However, the exchanges are not bound by law to do so, meaning that whether or not those actions will be carried out is unclear, according to KBS.

Police said that they intervened after finding clues indicating that there were embezzled funds within LFG, per the report.
...
Claude Erb's Metcalfe-Law based model: fairer Preis für einen Bitcoin:
https://www.marketwatch.com/story/if-terra-and-luna-hadnt-ta…

...

The valuation model that showed bitcoin to be overvalued hinges on Metcalfe's Law, a formalization of what's known as a network effect. This effect exists when the overall value of a network grows with the number of users. When Metcalfe's Law applies, that value is proportional to the square of the number of users.

An analyst who has used Metcalfe's Law to construct a fair value model for bitcoin is Claude Erb, a former commodities portfolio manager at TCW Group. Assuming that every bitcoin that has been mined so far represents one user in a bitcoin network, Erb calculates that

bitcoin's fair value currently is around $24,000.


...

Another reason to pay attention to Erb's model is that it is plausible. Even if the value of the bitcoin network doesn't precisely grow via Metcalfe's Law — via the square of the number of connected users — it makes sense that the network's value would grow as more people own and use the cryptocurrency.

Yet as Erb acknowledges, the Metcalfe Law model isn't perfect. Many investors own more than one bitcoin, for example, so the number of connected users on the network is not the same as the number of bitcoins that have been mined. Furthermore, a not-insignificant number of bitcoins have been lost, further reducing the actual number of connected users.

Erb has told me that, in effect, he proposed his model as a challenge to those who believe that bitcoin's value is much greater. "If someone wants to come up with a better fair value estimate for bitcoin than Metcalfe's Law, fantastic," he said.

...
Antwort auf Beitrag Nr.: 71.583.762 von faultcode am 16.05.22 13:25:25

16.5.

Did Terra operators bail out crypto whales? https://newmoneyreview.com/index.php/2022/05/16/terra-operat…

...

The operators of the collapsed Terra stablecoin ($UST) last week allowed selected holders of the dollar token to cash out at close to 100 cents in the dollar,

using cryptocurrency exchanges Gemini and Binance

as a conduit.

According to the Luna Foundation Guard, which operates a reserve pool backing $UST and its related token, $LUNA, holders of $2.7bn in face value of $UST were able to sell them for bitcoin in two transactions last week, one with an effective bitcoin/UST exchange rate of $32,334 and the other with an effective exchange rate of $35,054.

The Luna Foundation Guard revealed this information in a series of tweets released this morning.

It did not disclose the timing of the transactions. However, evidence from Elliptic, a cryptocurrency research firm, suggested that the transactions took place on May 9 and early on May 10, when the $UST price traded in secondary markets as low as 60 cents in the dollar.
...

Changpeng Zhao, chief executive of Binance, has been active on Twitter over the weekend in an attempt to defend his exchange's role in the Terra collapse, but has not addressed the topic of the bitcoin movements from the Luna Foundation Guard. Yesterday he was forced to deny rumours that Binance had invested $300m Terra's second fundraising, conducted late last year.

Tyler and Cameron Winklevoss, the co-founders of Gemini, have not spoken of the Terra collapse on Twitter.

The two exchanges are now likely to come under increasing pressure to disclose which cryptocurrency market participants were able to exit their Terra stablecoin positions last Monday and Tuesday at close to par value,

while retail holders of Terra and Luna have lost nearly all their money

.
Antwort auf Beitrag Nr.: 71.563.185 von faultcode am 12.05.22 19:43:55
16.5.
(LEAD) Crypto investor probed for alleged trespassing at Terraform CEO's home
https://en.yna.co.kr/view/AEN20220516006151315
...
A crypto investor accused of trespassing at the apartment of Do Kwon, co-founder and CEO of Terraform Labs, underwent a police investigation in Seoul on Monday.

The suspect, whose identity has been withheld, allegedly entered the apartment complex in eastern Seoul last week and then rang the doorbell, looking for Kwon, while his wife was at home.

Kwon is at the center of a massive collapse of the Terra cryptocurrency and its digital coin counterpart, Luna. A month after reaching a record high of US$119, the price of Luna now trades at near zero, while that of Terra trades at around 14 cents.

"I have lost about 2 to 3 billion won (US$2.3 million)," the suspect told reporters after undergoing an investigation at Seongdong Police Station, urging Kwon to take responsibility for the recent meltdown.

The suspect, who operates an online broadcasting channel, claims there are people who have taken their own lives due to the plunge of the stablecoins.

The investor further urged Kwon to apologize to over 200,000 investors who have lost their savings.

Following his visit, Kwon's spouse requested protection from the police, officers said.

Kwon earlier said in his blog post that Terraform Labs is working on ways to keep its Terra blockchain and ecosystem going despite the collapse of its cryptocurrency.
...
Antwort auf Beitrag Nr.: 71.563.248 von faultcode am 12.05.22 19:49:39

...

ROBINSON: What about the other major "stablecoin," this "Tether"? Is that subject to the same kinds of risks? WEAVER: Yes and no. It is subject to the same kind of risks, but it's different. It doesn't have this algorithmic collapse model, but it does have the potential for bank runs causing collapse, because it's unbacked.

Tether is almost certainly what we'd call a "wildcat bank." So, back in the 1800s, we didn't have the Federal Reserve. Do you ever wonder why those pieces of paper in your pocket are technically called "bank notes"? It's because the original model was not the government issuing pieces of paper. The government only issued coins. But heavy or bulky coins are hard to deal with. So you take your coins to the local bank, and they would give you a banknote, literally an IOU saying "if you want a $1 gold coin, take this IOU back to the bank and you get this dollar gold coin."

What happened is, basically, fraudulent banks sprang up. They were called wildcat banks because they'd often have animal pictures on the bank notes. What they would do is take deposits and issue pieces of paper, completely unbacked. And when state bank regulators would come along, the wildcat banks would have barrels of coins that were fake. All but the top layer was just junk, with a top layer of gold coins. Or they'd cart around a barrel to all the branch offices just ahead of the inspectors.

And Tether is clearly doing the same thing. Because if Tether was backed by real money, this would mean that there is some $80 billion worth of money from institutional savvy investors that wanted to invest in the cryptocurrency space, but didn't want to just buy in CoinBase. So they had to go to this third party that has been caught lying about its reserves, run by who-knows-who—the CEO is basically MIA. [Slate reported in 2021 that he "hasn't been seen in public in years."] It keeps its reserves in the Bahamas. Why would you invest that way? It's just complete nonsense.

So what's really almost certainly happening with Tether is Tether creates new Tether tokens, loans them to their big colleagues in the cryptocurrency space—so Alameda Research and a couple of others like that. Alameda Research provides IOUs so Tether says they're backed by loans. Then Alameda goes out and buys Bitcoin, driving up the price. And now the Tether is backed by Bitcoin. And so Tether in the end is backed by underlying cryptocurrency.

They refuse to get audited. [Bloomberg reported that Tether CFO, an Italian former plastic surgeon, was "urged … to hire an accounting firm to produce a full audit to reassure the public," but "said Tether didn't need to go that far to respond to critics."] They refuse to even do more than the most basic attestation, which is literally "Here, accountant, sign this." We're honest, Scout's pledge.

It's just a house of cards

. And the problem is that when these houses of cards fail, they fail so catastrophically and so swiftly that

things go from being worth $1 to being worth nothing in the space of three days.

...

13.5.

Why This Computer Scientist Says All Cryptocurrency Should "Die in a Fire" UC-Berkeley's Nicholas Weaver has been studying cryptocurrency for years. He thinks it's a terrible idea that will end in disaster. https://www.currentaffairs.org/2022/05/why-this-computer-sci… https://twitter.com/ncweaver
13.5.
...
Rainbow-Bridge-Angriff
Am 1. Mai wurde laut einem Bericht von "Krypto News" die Regenbogenbrücke des NEAR-Protokolls von Hackern angegriffen. Allerdings wurde dieser Angriff vom Sicherheitssystem der Token-Bridge zwischen NEAR und Ethereum bemerkt und vollautomatisch neutralisiert, sodass keine Gelder erbeutet wurden.

Einzig die Kriminellen waren am Ende die Geschädigten, denn für ihr Unterfangen zahlten sie 2,5 ETH (mehr als 6.000 US-Dollar) über den Krypto-Mixer Tornado Cash ein.

Dabei wurde ein Smart Contract eingesetzt, der darauf abzielte, einige Gelder einzuzahlen, um so die Angreifer zu einem gültigen Rainbow Bridge Relayer zu machen. Jedoch bemerkten die Brückenwächter, dass der eingereichte Block nicht in der NEAR-Blockchain enthalten war. Daraufhin schickten sie zur Überprüfung eine sogenannte Challenge-Transaktion an Ethereum, die prompt fehlschlug. Der fabrizierte Block der Angreifer wurde deshalb rückgängig gemacht. Die Hacker blieben somit letztlich nicht nur erfolglos, sie haben auch die eingesetzten 2,5 ETH in den Sand gesetzt.

Alex Shevchenko, CEO von Aurora Labs, einer Ethereum Virtual Machine (EVM) auf NEAR kündigte in einem Tweet bereits zusätzliche Maßnahmen beim NEAR-Protokoll an, die darauf abzielen, dass die Kosten eines Angriffsversuchs steigen sollen.
...
Erfolgreicher Angriff auf Wormhole
Dagegen war drei Monate zuvor ein Angriff auf die Blockchain-Brücke Wormhole erfolgreich. Beim viertgrößten Kryptowährungsdiebstahl in der Geschichte war es Hackern gelungen, eine Sicherheitslücke auszunutzen und 320 Millionen US-Dollar zu erbeuten.
Fehlschlag: Kriminelle verlieren Geld bei Blockchain-Hackerangriff
https://www.finanzen.net/nachricht/devisen/angriff-vereitelt…
Antwort auf Beitrag Nr.: 71.563.248 von faultcode am 12.05.22 19:49:39

https://twitter.com/alifarhat79/status/1524739311115059201
Antwort auf Beitrag Nr.: 71.563.185 von faultcode am 12.05.22 19:43:55

12.5.

Tether declines to reveal details on $40bn Treasury cache after dollar peg snaps Token's tech chief says providing specifics on vast holdings of US debt would divulge '

secret sauce

'

https://www.ft.com/content/5887ef43-d43a-4608-a1ac-aacc99f07…
...
Tether has refused to disclose details on its $40bn hoard of US government bonds for fear of revealing its "secret sauce", even as one of the world's most important crypto assets comes under strain from heavy selling pressure.

Paolo Ardoino, Tether's chief technology officer, said on Thursday that the group cannot provide information on which organisation is providing custody of its Treasuries holdings, nor where the assets are stored or which firms handle trading on its behalf. "This is information that is privileged . . . we don't want to give our secret sauce," he said in an interview with the Financial Times.

"Our counterparties are not public. We are not a public company. So we keep that information [to] ourselves, but we are working with many big institutions in the traditional financial space."
...
Antwort auf Beitrag Nr.: 71.559.486 von faultcode am 12.05.22 14:32:43

...

AngSiy did not mince words: "This is clearly a

short attack

… The timing of this attack coincides with several things. One, the [yield protocol] for anchor protocol going from 20 to 18.5 percent, that was kind of a media headline. Another one is a lot of anchor competitors going online this summer… And three, the very specific timing of it, which happens to be right after Terra moves a lot of its UST off of curve."

Without making accusations, AngSiy pointed to Justin Sun's Tweets before the UST crash. Sun tweeted that he had "secret plans" for UST. However, AngSiy also said that nothing illegal happened, and that cryptocurrencies are open to short attacks due to being unregulated.

AngSiy drew an analogy to George Soros shorting the Bank of England in 1992: "[Soros] was just the catalyst that caused a massive selloff in British pounds from various currency traders… So in this [UST] scenario, they simply started the attack on Terra. And then from there, there were a lot of people who naturally sold off."

Do Kwon, the founder of Terraform Labs, previously bought Bitcoin to help stabilize the UST ecosystem.

However, according to AngSiy, the

recent UST and LUNA crash is also related to Bitcoin's recent price collapse.



"The massive selloff in Bitcoin was part of a way to stabilize UST, as a way to force Terra to use their Bitcoin reserves. And once Terra loaned out its Bitcoin to an entity to use to buy UST, that entity took all the Bitcoin it received from the loan and shorted the entire amount," he said.

Reflecting on the lessons for crypto investors, AngSiy said, "[To] see [LUNA and UST] taken down in two days, right, it just has to make you step back and reevaluate what's actually safe in cryptocurrency. Is the whole thing a giant startup with an incredible risk profile, normally reserved to venture capitalists?" A 'short attack' caused UST de-peg, Luna's 97% price collapse, so who was responsible? https://www.kitco.com/news/2022-05-12/A-short-attack-caused-…
Durchsuchen
Beitrag schreiben
Neuer Schwächeanfall beim Bitcoin