Navistar bekommt 623 Mio Dollar Auftrag durch U.S. Marine ! - 500 Beiträge pro Seite
eröffnet am 03.06.07 14:20:06 von
neuester Beitrag
08.07.07 14:39:13
von
ISIN: US63934E1082 | WKN: 886965 |
Symbol: NAV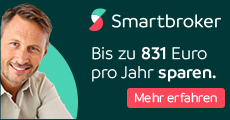 Hier die News gestern auf:
http://www.navistar.com/newsdetail.aspx?id=863
U.S. Marine Corps Awards $623 Million Contract for Mine-Resistant Ambush Protected (MRAP) Vehicles to International Military and Governemnt, LLC
Navistar Company Delivering 1,200 Units to Help Protect U.S. Military Personnel
Warrenville, Illinois - May 31, 2007
Navistar International Corporation (OTC: NAVZ) announced today that its military subsidiary, International Military and Government, LLC, has been awarded a $623 million contract by the U.S. Marine Corps to provide 1,200 Category I Mine-Resistant Ambush Protected (MRAP) vehicles to be delivered by the end of February 2008. The vehicle is called the International® MaxxPro™ and recent estimates value the total military MRAP procurement at more than $8 billion and in excess of 7,700 units.
\"The opportunity to provide U.S. Armed Forces with protected vehicles is a great privilege,\" said Daniel C. Ustian, Chairman, President and Chief Executive Officer of Navistar International Corporation. \"A U.S. military vehicle order of this magnitude re-establishes Navistar as a prime supplier of tactical wheeled vehicles under the International brand. Our employees at U.S. plants nationwide will take pride in providing these military vehicles to help protect our forces overseas. The award fits with our strategy of leveraging our existing assets to achieve growth in markets outside of our traditional core businesses. We remain committed to investing in products that give us a sustainable competitive advantage at all points of the truck cycle and increasing our volume to give us better scale.\"
International delivered four units to the Marine Corps in March 2007 for extensive testing at the Aberdeen Proving Grounds to evaluate crew survivability and performance. The MaxxPro™ powered by an International MaxxForce™ turbocharged diesel engine was designed around the following:
* Crew survivability. International's MaxxPro™ features unique and advanced armoring and design technology to protect occupants on the battlefield from today's threats.
* Mission accomplishment. International designed the MaxxPro™ vehicle with protection, versatility and reliability in mind.
* Capability for immediate high rate of production. As one of the largest commercial truck and engine manufacturers, International has a dedicated integration facility for military vehicle production and is able to rapidly ramp up production to meet the military's desired levels.
* Ease of service and superior life cycle value. It is vital for U.S. forces on the battlefield to get vehicles maintained and returned to action as quickly as possible. International's MRAP vehicles were designed with operational readiness in mind. Commonality and utilization of readily available and well proven truck components helps reduce the logistical footprint for parts and service which maximizes uptime.
With vehicles needed urgently on the battlefield, International's proven production capabilities and exemplary performance for delivering quality products on time will be a key consideration by the U.S. Military for any future procurements against the contract.
\"We are proud to be supplying MRAP vehicles to the Department of Defense,\" said Archie Massicotte, President of International Military and Government, LLC. \"We understand the urgency of delivering these 1,200 units and welcome the opportunity to demonstrate our production capabilities for producing high-quality, lifesaving units to an aggressive timetable.\"
International utilizes a modular concept, developed in conjunction with armor solutions provider Plasan Sasa, to armor its MaxxPro™ vehicles. The design positions the v-shaped crew compartment on top of International's proven heavy-duty truck chassis. The v-shaped hull is designed to deflect blasts from underneath the truck to dissipate around the crew area, minimizing damage.
\"Our nation's heroes are the men and women in the U.S. Armed Forces who risk their lives daily for our freedom,\" said Massicotte. \"We've made it our mission to develop military vehicles that will keep them safer, so they can return home to their families when their mission is accomplished. The efforts and dedication of the government's MRAP program team during this procurement has been outstanding and they need to be commended for getting our forces the best possible vehicles for the task at hand. We at International are poised and ready to deliver.\"
About International Military and Government, LLC
International Military and Government LLC is a wholly-owned subsidiary of International Truck and Engine Corporation. IMG was established to focus on military and government opportunities. Additional information is available at www.InternationalMilitaryandGovernment.com.
About Navistar International Corporation
Navistar International Corporation (OTC: NAVZ) is a holding company whose wholly owned subsidiaries produce International® brand commercial trucks, MaxxForce brand diesel engines, IC brand school buses, and Workhorse brand chassis for motor homes and step vans. It also is a private-label designer and manufacturer of diesel engines for the pickup truck, van and SUV markets. The company also provides truck and diesel engine parts and service. Another wholly owned subsidiary offers financing services. Additional information is available at www.Navistar.com
For additional information contact:
Roy Wiley
International Truck and Engine
(630) 753-2627 Heather Kos
International Truck and Engine
630-753-2406
Der Auftrag ist gekoppelt an positive Testergebnisse (Aberdeen) der Materialien, Motoren etc. und die Produktionsfähigkeit, die nach einigen Monaten in eine DO (definitive order) umgewandelt werden kann.
Eine Grundlage ist geschaffen - jetzt muss Navistar beweisen, was sie leisten können.
Leicht wird das nicht und neue Mitarbeitenr müssen schnell eingearbeitet werden. Also beobachten.....

running
Navistar Provides Update on Financial Restatement and Audit Progress
Warrenville, IL (May 31, 2007)
Navistar International Corporation (Other OTC: NAVZ) today announced it expects to file its fiscal 2005 Form 10-K, which will include restated financial reporting for fiscal years 2003, 2004 and the first three quarters of 2005, within the next four months. Once the 2005 filing is complete, Navistar expects to complete and file Form 10-Ks for 2006 and for the fiscal year ending October 31, 2007, by early next calendar year. The company's wholly-owned finance subsidiary, Navistar Financial Corporation, also expects to file its annual reports for 2005, 2006 and 2007 within those same time periods.
As previously reported, Navistar continues to make the accuracy of the financial statements its number one priority. To date, the prior years' restatement work is nearly complete and is in review with Navistar's independent auditing firm, KPMG LLP. During this phase, management, working with KPMG, has reviewed numerous accounting issues, prepared and issued position papers and recorded corrections to Navistar's financial systems. The company has begun reviewing the output of this work and the accuracy of the restated financial statements. The 2005 Form 10-K will include a reaudit of the restated financial statements for fiscal years 2003 through 2005.
Bill Caton, Navistar executive vice president and chief financial officer, said in addition to expanding and strengthening its internal accounting and audit team, over the last 12 months the company has utilized more than two hundred outside consultants, including accountants from other public accounting firms, to help with the restatement process. He said the company has been spending a significant amount every month on costs associated with the restatement and reaudit. However, with the progress made on completing the restatement work, these costs have already begun to decrease over the last few months and will continue to steadily decline over the next 12 months.
Caton said in addition to the progress made with the restatement work and report preparation, the company has also made significant progress implementing its remediation plan.
"We have restructured the Corporate Controller's department, realigned our finance, accounting and internal audit resources throughout the company and continue to invest in control environment improvements," Caton said. "While the accuracy of our restatement is our number one priority, our on-going objective is to strengthen our accounting and control environment to allow for timely and accurate financial filings going forward."
In addition to the matters previously disclosed in an April 2006, filing with the Securities and Exchange Commission, the company's restatement review process has included the accounting and reporting for derivatives, restructuring related costs, post retirement benefits, the sale of receivables, acquisitions, income tax reserves and foreign currency matters related to its affiliates that operate outside of the United States. Since the company's review process is not yet complete, any assessment of the nature or scope is preliminary and subject to change. Navistar intends to disclose the financial impact of the restatement on prior years when the information is definitive and audited.
Navistar International Corporation (Other OTC: NAVZ) is the parent company of International Truck and Engine Corporation. The company produces International® brand commercial trucks, mid-range diesel engines and IC brand school buses, Workhorse brand chassis for motor homes and step vans, and is a private label designer and manufacturer of diesel engines for the pickup truck, van and SUV markets. Navistar is also a provider of truck and diesel engine parts. A wholly owned subsidiary offers financing services. Additional information is available at: www.navistar.com.
Forward Looking Statements
Information provided and statements contained in this news release that are not purely historical are forward -looking statements within the meaning of Section 27A of the Securities Act, Section 21E of the Exchange Act, and the Private Securities Litigation Reform Act of 1995. Such forward-looking statements only speak as of the date of this news release and the company assumes no obligation to update the information included in the presentation. Such forward-looking statements include information concerning our possible or assumed future results of operations, including descriptions of our business strategy. These statements often include words such as "believe," "expect," "anticipate," "intend," "plan," "goal," "estimate" or similar expressions. These statements are not guarantees of performance or results and they involve risks, uncertainties and assumptions , including the risk of continued delay in the completion of our financial statements and the consequences thereof, the availability of funds, either through cash on hand or the company's other liquidity sources, to repay any amounts due should any of the company's debt become accelerated, and decisions by suppliers and other vendors to restrict or eliminate customary trade and other credit terms for the company's future orders and other services, which would require the company to pay cash and which could have a material adverse effect on the company's liquidity position and financial condition. Although we believe that these forward-looking statements are based on reasonable assumptions, there are many factors that could affect our actual financial results or results of operations and could cause actual results to differ materially from those in the forward-looking statements. For a further description of these factors, see Exhibit 99.1 to our Form 8-K filed on April 12, 2006. In addition, until the previously announced review by the company of its accounts is concluded, no assurance can be given with respect to the financial statement adjustments or impacts resulting from such review.

running
Nicht gerade BILLIG!!!!!!!!!!!!!!!

Detailed Quote for Friday, June 01, 2007
Company Name: Navistar International Corporation
Dow Jones Industry: Commercial Vehicles & Trucks
Exchange: OTHER OTC
Shares Outstanding: 70,500,000
Market Cap: 4.6 Billion
Short Interest: Exchange provides no short interest data.
52-Week EPS: n/a
52-Week High: 65.49 on Thursday, May 31, 2007
52-Week Low: 20.53 on Friday, July 14, 2006
P/E Ratio: n/a
Yield: n/a
Average Price: 54.80 (50-day) 38.58 (200-day)
Average Volume: 960,700 (50-day) 1,243,400 (200-day)
26.06.2007 19:59
Navistar-Exporte fallen um 31 Prozent
Warrenville (BoerseGo.de) - Der Hersteller von Lastwagen und Motoren, Navistar, (Nachrichten) berichtet über einen Einbruch seiner Exporte im zweiten Quartal 2007 im Vergleich zum Vorjahr um 31 Prozent. Die Auslieferungen gingen von 38.100 auf 26.200 Einheiten zurück. Au dem Heimatmarkt macht dem Unternehmen nach eigenen Aussagen vor allem das zu Jahresbeginn wirksam gewordene Gesetz gegen Luftverschmutzung zu schaffen. In diesem Zusammenhang sind die Grenzwerte für LKW- Emissionen erheblich verschärft worden. Viele Firmen hätten ihre Flotten bereits im letzten Jahr erneuert, was die Flaute im Absatz auf dem US- Markt erkläre, so Navistar. Für den weiteren Verlauf des Jahres erwartet der LKW- Produzent allerdings wieder ein Anziehen der Nachfrage, vor allem auf den asiatischen Märkten.
Navistar verzeichnen einen Aufschlag von 2,4 Prozent auf 61,65 Dollar.
... und das Teil steigt aktuell um 2,86 % !
Das ist Börse.... irgendwie unlogisch...

http://www.finanznachrichten.de/nachrichten-aktien/navistar.…
Letzte news:
Navistar CEO expects Ford lawsuit 'to go on for a while'
By Terry Kosdrosky
Last Update: 6:14 PM ET Jun 26, 2007
DETROIT (MarketWatch) -- The chairman and chief executive of truck, bus and engine maker Navistar International Corp. (NAVZ : Navistar International Corporation said Tuesday he expects the company's litigation with customer Ford Motor Co. (F : Ford Motor Company "to go on for a while."
But Chairman and Chief Executive Dan Ustian said Navistar remains ahead of its target to reach $15 billion in revenue by fiscal 2009 and can meet that goal with or without the Ford business.
Navistar, parent company of International Truck and Engine Corp., produces diesel engines for Ford's Super Duty F-series pickup trucks.
Ford sued Navistar in January, claiming Navistar owed it money for warranty costs. Navistar responded by saying that the warranty claims are bogus and that Ford underpaid for the diesel engines used in the Super Duty versions of its pickup trucks.
Earlier this month, Navistar sued Ford for alleged breach of contract related to a smaller, yet-to-be-produced engine for the F-150 pickup truck. Ford said Navistar's claims are without merit.
Ustian, speaking during a conference call to discuss fiscal second-quarter shipments, said Navistar has a plan in place in case it loses the business with Ford.

running
Beitrag zu dieser Diskussion schreiben
Zu dieser Diskussion können keine Beiträge mehr verfasst werden, da der letzte Beitrag vor mehr als zwei Jahren verfasst wurde und die Diskussion daraufhin archiviert wurde.
Bitte wenden Sie sich an
feedback@wallstreet-online.de
und erfragen Sie die Reaktivierung der Diskussion oder starten Sie eine neue Diskussion.
Navistar bekommt 623 Mio Dollar Auftrag durch U.S. Marine !