Helicos BioSciences Corporation (HLCS) - 500 Beiträge pro Seite
eröffnet am 20.07.07 17:37:44 von
neuester Beitrag 24.08.07 12:59:27 von
ISIN: US42326R1095 | WKN: A0MSNB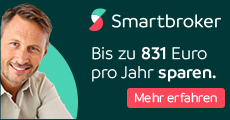 Neuigkeiten zur Helicos Bio Aktie
Profile:
Helicos BioSciences Corporation, a life sciences company, engages in the development of genetic analysis technologies for the research, drug discovery, and clinical diagnostics markets. The company is incorporating its proprietary True Single Molecule Sequencing technology into its commercial product consisting of an instrument called the HeliScope and its associated reagents and supplies. It intends to offer the HeliScope, which is used to enable ultra-high-throughput genetic analysis based on the direct sequencing of single molecules of DNA or single copies of RNA. The company intends to sell its system in North America, Europe, and Asia. Helicos BioSciences Corporation was founded in 2003 and is headquartered in Cambridge, Massachusetts.
http://www.helicosbio.com/
Ahead of the Bell: Helicos BioSciences
Thursday July 5, 9:35 am ET
Helicos Rated 'Neutral' As Analysts Expect Strong Competition for Gene Sequencing Products


NEW YORK (AP) -- A pair of analysts initiated coverage of Helicos BioSciences Corp. with "Neutral" ratings Thursday, praising the company's technology but warning it will face stiff competition.
Helicos develops genetic testing methods that can be used in research, drug testing or diagnosing diseases.


JPMorgan analyst Tycho W. Peterson began covering the stock with a "Neutral" rating. He said the company has developed a genetic sequencing technology that may make tests cheaper and faster method than other products on the market or in development.

"Platforms such as Helicos' True Single Molecule Sequencing have potential to displace a large part of the $750 million capillary sequencing market," he said. However, he added, the company may struggle to find money to develop and market the system, as well as compete against cheaper products.

Derik De Bruin of UBS set a $10 price target for the Cambridge, Mass., company, saying the market for DNA sequencing is growing, but questions remain about Helicos.

"As Helicos has yet to demonstrate a fully operational platform, in our view the technology remains largely untested," he said. "Moreover, the company faces competition from larger, more established counterparts with rapidly improving noninvasive genetic sampling systems."

Helicos stock has ranged from $8.01 to $9.82 since trading began on May 24, and closed at $8.99 Tuesday.

Questions or comments about this story should be directed to the Financial News desk of The Associated Press at (212) 621-7190.
Helicos BioSciences initiated with "buy" - update

Thursday, July 05, 2007 11:54:09 AM ET
Pac. Growth Equities

NEW YORK, July 5 (newratings.com) - Analysts at Pacific Growth Equities initiate coverage of Helicos BioSciences Corporation (ticker: HLCS) with a "buy" rating. The 18-month fair value is set to $17.

In a research note published this morning, the analysts mention that the company's HeliScope, which is expected to be available in the market by end-2007, would be the first platform to directly sequence the molecules of RNA or DNA. This method would not involve the amplification or cloning, which is required under the existing methods, the analysts say. Helicos BioSciences indicates that it can reach the $1000 per human genome level ahead of its competitors, in view of the anticipated improvements into the system in the upcoming few years, Pacific Growth Equities adds.
Helicos BioSciences Reports Second Quarter 2007 Financial Results
Tuesday July 31, 7:00 am ET


CAMBRIDGE, Mass.--(BUSINESS WIRE)--Helicos BioSciences Corporation (NASDAQ: HLCS - News) announced today its financial results for the second quarter of 2007.
ADVERTISEMENT


For the quarter ended June 30, 2007, the Company reported a net loss of $8,072,000 or $0.87 per share, compared with a net loss of $4,208,000 or $3.53 per share, for the second quarter of 2006. For the six month period ended June 30, 2007, the Company reported a net loss of $34,562,000 or $6.42 per share, compared with a net loss of $7,713,000 or $6.76 per share for the six month period ended June 30, 2006.

The Company's net loss for the six months ended June 30, 2007 includes a non-cash charge of $18,140,000 for the beneficial conversion feature related to the Series B redeemable convertible preferred stock issued in January 2007. These shares were automatically converted to common stock in May 2007 when the Company completed its initial public offering.

The Company reported $143,000 in revenue for the quarter ended June 30, 2007, compared with $0 in revenue for the quarter ended June 30, 2006. For the six month period ended June 30, 2007, the Company reported $235,000 in revenue, compared with $0 for the same period in 2006. These amounts represent grant revenue from the National Institutes of Health.

Total operating expenses for the quarter ended June 30, 2007, were $8,608,000 compared with $4,440,000 for the quarter ended June 30, 2006. For the six month period ended June 30, 2007, total operating expenses were $17,244,000 compared with total operating expenses of $8,075,000 for the same period in 2006.

On May 24, 2007, Helicos completed an initial public offering, raising $45,688,000 in net proceeds on the sale of 5,400,000 shares of common stock. On June 27, 2007, the Company raised an additional $3,323,000 in net proceeds from the sale of an additional 397,000 shares related to the exercise of the over-allotment option.

The Company ended the second quarter of fiscal year 2007 with $64,281,000 in cash.

Quarterly Highlights

The Company has built and is routinely testing several prototypes of the commercial version of its HeliScope(TM) system, which comprises an instrument for high throughput analysis of single molecules of nucleic acids, and its associated reagents and flow cells. The Company is currently focusing its efforts on the commercialization of the HeliScope system, and is establishing manufacturing capabilities and a sales and service force to support the anticipated launch of the product later this year.

In addition to the successful completion of the initial public offering, the Company made a number of strategic hires during the quarter. They include:

Dr. Patrice Milos, Vice President and Chief Scientific Officer, was previously Executive Director of Molecular Profiling at Pfizer, Inc.;

William Cotter, Vice President of Operations, was previously Vice President of Operations at Closure Medical, a Johnson & Johnson company;

Chip Leveille, Vice President of Sales and Marketing, was previously Vice President of Corporate Marketing at Affymetrix; and

Mark Solakian, Vice President and General Counsel, was previously Vice President and Chief Corporate Counsel at Affymetrix.

"We have made tremendous progress this year towards transforming Helicos from a research and development company to one with full commercial capabilities," said Mr. Stanley Lapidus, the Company's President and Chief Executive Officer. "I am very proud of the team we have built and their achievements. Commercial manufacturing of the HeliScope is underway, we're building the manufacturing and commercial infrastructure for product launch, which is on track to take place later this year."

Financial Guidance for fiscal 2007

The Company expects to end fiscal 2007 with approximately $40 million in cash. Net use of cash for fiscal 2007 is expected to be approximately $40 million.

Conference Call and Webcast

Helicos' management team will hold a conference call at 9:00 a.m. eastern time today, July 31, 2007 to review its operating results for the second quarter of 2007. Mr. Stanley Lapidus, President and Chief Executive Officer, and Ms. Louise Mawhinney, Senior Vice President and Chief Financial Officer, will lead the call.

Date & Time: Tuesday, July 31, 2007 at 9:00 a.m. eastern time

Conference Call Numbers:

Toll Free: 800-289-0572

Toll and international: 913-981-5543

In addition, a webcast will be available for 30 days and may be accessed by visiting the Investor Relations section of the Company's website at www.helicosbio.com.

About Helicos BioSciences

Helicos BioSciences Corporation is a life sciences company developing innovative genetic analysis technologies for the research, drug discovery and clinical diagnostics markets. The company has developed its proprietary True Single Molecule Sequencing technology to enable ultra-high-throughput genetic analysis based on the direct sequencing of single molecules of nucleic acids. The company's corporate headquarters are located at One Kendall Square, Building 700, Cambridge, MA 02139, and its telephone number is (617) 264-1800.

Certain statements made in this press release that are not based on historical information are forward-looking statements which are made pursuant to the safe harbor provisions of the Private Securities Litigation Reform Act of 1995. This press release contains express or implied forward-looking statements relating to, among other things, management's forecast of financial performance, estimates of expenses and future revenues and profitability, product development and marketing plans, and management's plans, objectives and strategies. These statements are neither promises nor guarantees, but are subject to a variety of risks and uncertainties, many of which are beyond Helicos' control, which could cause actual results to differ materially from those contemplated in these forward-looking statements. In particular, the risks and uncertainties include, among other things, our ability to successfully complete the manufacturing process and commercialize the HeliScope system; our ability to secure our first commercial order; our history of operating losses and ability to achieve profitability; our ability to establish manufacturing capabilities; the research and development spending levels of academic, clinical and governmental research institutions and pharmaceutical, biotechnology and agriculture companies who may purchase our HeliScope system; our reliance on third-party suppliers; competition; changing technology and customer requirements; our ability to operate in an emerging market; market acceptance of our technology; the length of our sales and implementation cycles; our dependence on large contracts for the sale and implementation of our HeliScope system; failure of our technology and products; our ability to maintain customer relationships and contracts; ethical, legal and social concerns surrounding the use of genetic information; our ability to retain our personnel and hire additional skilled personnel; our ability to manage our rapid growth; our ability to obtain capital when desired on favorable terms; and the volatility of the market price of our common stock. Existing and prospective investors are cautioned not to place undue reliance on these forward-looking statements, which speak only as of the date hereof. Helicos undertakes no obligation to update or revise the information contained in this press release, whether as a result of new information, future events or circumstances or otherwise. For additional disclosure regarding these and other risks faced by Helicos, see the disclosure contained in Helicos' public filings with the Securities and Exchange Commission.

PLEASE NOTE: The names HeliScope, tSMS, True Single Molecule Sequencing and Virtual Terminator and our logo are trademarks or service marks of Helicos BioSciences Corporation.

Helicos BioSciences Corporation
Condensed Statements of Operations
(in thousands except per share data)


Three months ended Six months ended
June 30, June 30,
(unaudited) (unaudited)
2007 2006 2007 2006
----------------------------------------------------------------------


Grant revenue $ 143 $ - $ 235 $ -

Operating expenses
Research and
development 5,298 2,884 10,683 5,485
General and
administrative 3,310 1,556 6,561 2,590
----------- ----------- ----------- -----------
Total operating
expenses 8,608 4,440 17,244 8,075
----------- ----------- ----------- -----------
Operating loss (8,465) (4,440) (17,009) (8,075)
Interest income
(expense) 393 232 587 362
----------- ----------- ----------- -----------
Net loss (8,072) (4,208) (16,422) (7,713)

Beneficial conversion
feature related to
Series B redeemable
convertible preferred
stock - - (18,140) -
----------- ----------- ----------- -----------

Net loss attributable
to common
stockholders $ (8,072) $ (4,208) $ (34,562) $ (7,713)
=========== =========== =========== ===========
Net loss attributable
to common
stockholders per
share--basic and
diluted $ (0.87) $ (3.53) $ (6.42) $ (6.76)
=========== =========== =========== ===========
Weighted average
number of common
shares used in
computation--basic
and diluted 9,249,298 1,193,726 5,387,214 1,140,582
=========== =========== =========== ===========

Helicos BioSciences Corporation
Balance Sheet Data
(in thousands)

June 30, December 31,
2007 2006(1)
(unaudited)
----------------------------------------------------------------------

Cash and cash equivalents 64,281 10,589
Working capital 60,449 8,669
Total assets 68,245 15,300
Total stockholders' equity (deficit) 61,994 (37,339)


(1) the Balance Sheet data as of December 31, 2006 have been derived
from the audited Financial Statements as of that date.



Contact:
Helicos BioSciences Corporation
Investor Relations:
Louise Mawhinney, 617-264-1800
Sr. Vice President and Chief Financial Officer
or
Racepoint Group
Media Contact:
Sally Bain, 781-487-4647
sbain@racepointgroup.com

--------------------------------------------------------------------------------
Source: Helicos BioSciences Corporation
Helicos: To Buy or Not To Buy?
Posted on Aug 23rd, 2007 with stocks: HLCS

Brett Scott submits: This is the third part in a series about Helicos Biosciences (HLCS), a next generation sequencing startup, written by Andrew Waight. This article is being republished with his permission from his blog Biotechnical Currency.

See: Helicos Part I, Helicos Part II.

Helicos Financials:
Raised in IPO: 48.6 million
Q2 Burn Rate Ending June 30 2007: 8 million
6 month Burn Rate Ending June 30 2007: 16.4 million (18.1 million repaid in stock conversion)
Yearly Burn Rate 2006: 21.3 million
Total Assets June 30 2007: 68 million

The take home message from both the S-1 and the recent 10-k is that Helicos is burning money at an increasing rate. This, however, is to be expected from a company less than one year from its initial product launch, and from an investor's viewpoint nothing in the publicly available financials throws up any red flags. I am also assuming that the 18 million payout for preferred stock conversion pertains to a number of venture investors getting a return out of the IPO fund. Also keep in mind that the 48 million raised during the IPO was far less than the original 80 million that management was hoping for.

Naturally anyone looking to invest in HLCS in the quarter following the launch of the Heliscope will have to take a much harder look at the financials, but for our purposes I think it's safe to say that the numbers seem to be on track relatively speaking.

Helicos: to Buy or Not?
What a ride this analysis has been. To recap, everyone agrees that next generation sequencing is going to change the world of healthcare as we know it. Naturally, therefore, the field of NGS is highly competitive, and the players include some of the biggest and baddest, as well as a lot more little guys in the wings hoping either to get a foothold in the market, or to get bought out for some of those ridiculous sums we talked about earlier.

Any way that you look at it, this field is a frothing pool of speculation.

Enter Helicos, a technological startup intellectually founded at CalTech by the now head of the Stanford Bioengineering Department and HHMI investigator Stephen Quake. It's backed by Flagship Ventures which, if you aren't already aware, is a very well connected firm out of Cambridge. In fact, Stanley Lapidus leaves Flagship to become the CEO of Helicos.

In addition, the Helicos scientific advisory board reads like a who's who in the sequencing and bioengineering field. These include, Leroy Hood, developer of automated Sanger sequencing instrumental to the human genome project, Steven Chu director of LBL and Nobel laureate, John Quackenbush, previously of TIGR, and Eugene Meyers, co-developer of BLAST, to name only a few.

On the surface, the concept of sequencing single DNA molecules is enticing to any biotechnical investor for a multitude of reasons, not least of which are that the words "single molecule" are white hot at the moment in both academia and in industry, not to mention that the whole concept smacks of "nanotechnology," another concept on the tips of everybody's tongues.

I will readily admit that "true single molecule sequencing" was precisely what piqued my interest in researching Helicos in the first place.

Under the surface, the technology seems feasible, in other words I have no doubt that it actually works. How well it works, on the other hand, is another matter. Helicos is keeping entirely mum about what I believe to be its Achilles heel ... accuracy. Now that we are armed with an in depth understanding of the fundamentals of the technologies, it becomes plain to see that the error rate of any single molecule system is going to be higher than those methods which use a PCR step to make millions of identical copies and essentially increase the signal available to detect millions-fold.

Furthermore, accuracy is so important in this field because the major market, that of human resequencing for disease or genetic anomalies, must be 99.9% accurate for reasons which need no explanation. I think that it also goes without saying that 1000MB per day is of no use if the accuracy is 97% and you have to do sequences in triplicate. It is perfectly possible that the Heliscope does provide an accuracy comparable to the other NGS systems, however as an investor I would be more comforted to see Helicos release this information alongside its 1000MB/day claims.

So Helicos is talking a big game but holding its cards close. Adding to these mixed signals, the company is absolutely stacked with some of the biggest names in the field. It has also been awarded a handsome grant from the NHGRI which further inspires confidence. Yet, when so much is at stake battling for supremacy in this truly revolutionary field, the skeptic in me remembers the last time genomic hype was at its peak. In this, I feel that some sort of academic coup is not entirely out of the question. That being said, this particular academic coup would have a very good chance of pulling off, say, the backing of some very big name institutions.
The entire speculative business of evaluating biotechnical IPOs notwithstanding, I am inclined to jump on the bandwagon and buy myself a small stake in HLCS. Therefore should Helicos not commence shipments on an acceptable Heliscope "next generation sequencing system" that lives up to its expectations by say, the first quarter of 2008, I will indeed have egg on my face. However, in this, I will also be in some very distinguished company.

Disclosure: Author intends on taking a long position in HLCS.
Beitrag zu dieser Diskussion schreiben
Zu dieser Diskussion können keine Beiträge mehr verfasst werden, da der letzte Beitrag vor mehr als zwei Jahren verfasst wurde und die Diskussion daraufhin archiviert wurde.
Bitte wenden Sie sich an
feedback@wallstreet-online.de
und erfragen Sie die Reaktivierung der Diskussion oder starten Sie eine neue Diskussion.
Helicos BioSciences Corporation (HLCS)