Think big - think ZINC! Trevali Resources Produzent in 6 Monaten (Seite 420)
eröffnet am 18.02.08 21:57:43 von
neuester Beitrag
20.05.21 23:15:47
von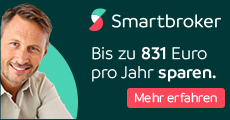 Beitrag zu dieser Diskussion schreiben
Antwort auf Beitrag Nr.: 33.439.569 von Neono am 21.02.08 18:55:56

Antwort auf Beitrag Nr.: 33.439.569 von Neono am 21.02.08 18:55:56
WOW

Das nenne ich mal Bohrergebnisse

February 21, 2008
Trevali Intersects High Grade Zinc-Lead-Silver Mineralization at Santander Project, Peru
Drill Highlights Include:
28.4 metres @ 5.16% Zn, 3.66% Pb, 90g/t Ag (2.9oz) & 0.12% Cu (including 17.89 metres @ 7.29% Zn, 6.19% Pb, 132g/t Ag (4.2oz) & 0.18% Cu)
Initiates Resource Definition Program
VANCOUVER, BRITISH COLUMBIA--(Marketwire - Feb. 21, 2008) - Trevali Resources Corp. (the "Company") (CNQ:ZINC) is pleased to announce that initial discovery drilling has intersected significant economic base metal mineralization at the historic Santander poly-metallic (Zinc Lead Silver Copper) mine, in the province of Huaral, west-central Peru. Highlights of assay results include:
Drillhole SAN-002 intersected 28.43 metres @ 5.16% Zinc, 3.66% Lead, 90 g/t Silver (2.9 oz) & 0.12% Copper within which significantly higher grade intervals occur (Figure 1 & Table 1).
Drillhole SAN-003 intersected multiple zones; 4.35 metres at 196 g/t Silver (6.3 oz), 1.76% Zinc & 3.34% Lead and 14.69 metres at 2.22% Zinc, 2.82% Lead & 29 g/t Silver (0.9 oz) including 4.6 metres graded 4.25% Zinc, 5.89% Lead & 50 g/t Silver (1.6 oz).
To view Figure 1: Santander Project - summary geological section, Magistral Norte, please click on the following link:
http://media3.marketwire.com/docs/zin0221a.pdf
A total of twenty-one diamond drill holes have been completed to date, seventeen drill holes at the Magistral Norte Zone and four at Magistral South Zone, located approximately 700 metres to the south-southeast (Figure 2).
To view Figure 2. Santander Project - summary geology map and borehole location, Magistral Norte, please click on the following link:
http://media3.marketwire.com/docs/zin0221b.pdf
All drill holes have intersected significant base metal mineralization, from shallow depths to approximately 180 metres below surface outcrop. Mineralization remains open and an aggressive exploration campaign is in progress. Results will be released as they become available.
The Santander Property is located approximately 200 km by road from Lima (Figure 3). The current diamond drill program represents the first modern exploration on the large, 4,455-hectare (44 km2), mine and exploration lease. In light of this success and in order to fast-track its exploration and resource definition work programs, the Company has significantly ramped-up its efforts, with three diamond drill-rigs and two percussion rigs on-site. The Company is presently negotiating with drilling contractors in order to secure additional drill rigs.
Table 1: Summary assay results - Santander Project
---------------------------------------------------------------------------
Zone / Borehole Downhole
(dip / azimuth) From - To Interval(i) Grade
---------------------------------------------------------------------------
Magistral Norte - n/a 9m 8.76% Zn, 8.6% Pb, 85 g/t Ag
outcropping - (Along line of (2.7oz) & 0.33% Cu
continuous chip chip sample)
sample
---------------------------------------------------------------------------
Magistral Norte 42.8 - 71.2m 28.4m 5.16% Zn, 3.66% Pb, 90g/t Ag
SAN-002 (2.9oz) & 0.12% Cu
(-45 / N60E) Inc 46.86 - 17.89m 7.29% Zn, 6.19% Pb, 132g/t Ag
64.75m (4.2oz) & 0.18% Cu
Inc 50.75 - 9.87m 10.1% Zn, 8.42% Pb, 202g/t Ag
60.62m (6.5oz) & 0.26% Cu
Inc 52.75 - 5.49m 12.4% Zn, 10.1% Pb, 235g/t Ag
58.24m (7.5oz) & 0.33% Cu
---------------------------------------------------------------------------
Magistral Norte 42.2 - 46.55 4.35m 1.76% Zn, 3.34% Pb, 197g/t Ag
SAN-003 (6.3oz)
(-45 / N60E) 70.5 - 85.2m 14.69m 2.22% Zn, 2.82% Pb, 29g/t Ag
(0.9oz)
Inc 80.6 - 4.6m 4.25% Zn, 5.89% Pb, 50/t Ag
85.2m (1.6oz)
---------------------------------------------------------------------------
(i)Exploration to date suggests mineralized zones or mantos are dipping
west at approximately 70 degrees; however, it is anticipated that future
mapping of an underground exploration adit will allow a more accurate
estimation of true thickness.
Project Potential
Considering the significant past production coupled with the notable early successes in the current exploration program and untested scope of the property, the Company believes that it has discovered a significant, underexplored, carbonate-replacement district with multiple ore-body potential. Globally such districts have the ability to form very significant metal accumulations typically ranging from 10 to 50Mt or greater.
To view Figure 3. Santander Project - Location Map, please click on the following link:
http://media3.marketwire.com/docs/zin0221c.pdf
Clearly the Company needs to conduct significantly more exploration in order to determine the ultimate size of the Santander District. Nevertheless, on the basis of these initial highly encouraging results and visual grade estimates of the 'as yet to be assayed' drill core, the Company is confident that it has identified the first of a number of economic, poly-metallic orebodies.
Project Background
The former Santander Mine is classified as a poly-metallic High Temperature Carbonate Replacement Deposit (HTC), or more simply a Carbonate Replacement Deposit (CRD). Modern mining activities commenced on the principal Santander Pipe in 1957, and continued until 1993, attaining a mining depth of approximately 480 metres from surface. Total production is estimated to have been 8Mt at 6 to 10% Zinc, between 1% and 4% Lead and 60 g/t Silver, with additional Copper credits.
Mineralization remains open at depth with reported zinc grades of approximately 11% in multiple replacement or "manto" bodies.
An initial 'due diligence' study by the Company in late 2007, confirmed the high-grade nature of the former producer, with values of up to 39.8% Zinc, 8.98% Lead, 324 g/t Silver (10.4oz) and 1.6% Copper determined through re-sampling of outcropping mineralization and historical diamond drillhole cores preserved on site (see TR-NR-07-01 for details).
In detail, site infrastructure includes a circa 1,000 person camp and associated support facilities, an ore processing / concentrator plant (including various crushers, mills and cell houses) able to produce zinc, lead-silver and copper concentrates, and the Company owned Tingo hydro-electric power-station, located some 17 kilometres down-valley to the West.
Future Work
The Company is committed to fast-tracking this highly prospective, eminently accessible and exciting project to production in the shortest time-frame feasible. It is currently in advanced negotiations with the local stakeholders and with various engineering, environmental and ancillary support contractors, details of which will be announced in due course.
Management
The Company is pleased to announce the following new addition to the Trevali management team:
Dr. Mark D Cruise, President & CEO
A base metal specialist, Mark completed his Ph.D. on the Irish Zinc Lead orefield and has extensive global base metal experience from grass-roots exploration through resource definition to production in Europe and the Americas on behalf of Pasminco Exploration and Anglo American, respectively. Mark was part of the technical team that defined, permitted and put the circa 22MT Lisheen Zinc-Lead underground mine into production on behalf of Anglo American.
Companaia Minerales Santander Inc. ("Santander")
The Company has increased its ownership of Santander's outstanding qualified liabilities from 61% on December 11, 2007, the date of Santander's creditors meeting (the "Creditors Meeting") to over 80% as at today's date. In acquiring this additional debt the Company has agreed to issue 1,000,000 shares from its capital stock as partial consideration to acquire US$4,123,965 of debt from one of Santander's major creditors.
In addition the Company, through its Peruvian subsidiary, has agreed to issue to Santander Holdings or its shareholders a total of 2,000,000 shares for services rendered to the Company in the Company's successful acquisition of its interest in the Property. Santander Holdings was the former sole shareholder of Santander and agreed in 2007 to assist the Company in acquiring the right to engage in exploration, development, processing and commercialization activities on the Santander property as well as the lease of the associated ore processing/concentrate plant together with a majority of the qualified liabilities of Santander. In addition, as Santander's sole shareholder, it consented, at the Creditors Meeting, to the transformation of Santander from a branch to a S.A. and to the reduction of Santander's share capital to zero and agreed not to participate in the recapitalization of Santander. Without the efforts and cooperation of Santander Holdings it is very unlikely the Company would have been successful in acquiring its interest. The issuance of the shares was subject to the Company acquiring a minimum of 80% of the qualified liabilities of Santander and the approval of Santander's reorganization at the Creditors Meeting.
Qualified Person and Quality Control/Quality Assurance
EurGeol Dr. Mark D. Cruise, Trevali's President and a qualified person as defined by National Instrument 43-101, has supervised the preparation of the scientific and technical information that forms the basis for this news release. Dr. Cruise is not independent of the Company, as he is an officer and shareholder.
The work programs at Trevali were designed by, and are supervised by, Mark D. Cruise, President, Trevali, and Les Oldham, General Manager, Consultora Minera Anglo Peruana S.A.(independent geological consultants), who together are responsible for all aspects of the work, including the quality control/quality assurance program. On-site personnel at the project rigorously collect and track samples which are then security sealed and shipped to ACME Laboratories, Vancouver, for assay. ACMEs quality system complies with the requirements for the International Standards ISO 9001:2000 and ISO 17025: 1999. Analytical accuracy and precision are monitored by the analysis of reagent blanks, reference material and replicate samples. Quality control is further assured by the use of international and in-house standards. Blind certified reference material is inserted at regular intervals into the sample sequence by Trevali personnel in order to independently assess analytical accuracy. Finally, representative blind duplicate samples are routinely forwarded to ACME and an ISO compliant third party laboratory for additional quality control.
About Trevali Resources Corp.
The Company is currently exploring and conducting various scoping level studies on the former Santander poly-metallic mine Peru in order to ascertain as best as possible the cost and feasibility of re-commencing mining and milling operations in a timely manner should exploration prove to be successful.
The common shares of the Company are currently listed on the CNQ (symbol ZINC), for further details on the Company readers are referred to the Company's web site (www.trevaliresources.com), Canadian regulatory filings on SEDAR at www.sedar.com.
On Behalf of the Board of Directors of TREVALI RESOURCES CORP.
Mark D Cruise, President
The CNQ has not reviewed and does not accept responsibility for the adequacy or accuracy of this release.
Herzlichen Glückwunsch Mark

Neono
Zinc Gains by Limit in China on Supply Concerns; Copper Rises

By Glenys Sim

Feb. 21 (Bloomberg) -- Zinc prices surged in Asia on speculation supply may lag behind demand after China's worst snowstorms in decades reduced output in the world's largest producer of the metal.

Output cuts at smelters, including the country's largest producer Zhuzhou Smelter Group Co., have driven zinc prices up 11 percent in the past month. Yunnan Luoping Zinc & Electricity Co. cut output since Jan. 29 because of power shortages, the Yunnan province-based company said today. Yunnan Chihong Zinc and Germanium Co. said yesterday it has reduced output since Feb. 11.

``People are starting to get worried about whether there will be enough supplies domestically to meet demand,'' Xu Po, an analyst at Qilu Futures Co. in Shandong, said today.

Shanghai zinc for May delivery rose by the exchange-imposed daily limit of 4 percent from the previous settlement price to end the morning at 20,525 yuan ($2,871) a metric ton.

Special high-grade zinc for immediate delivery in Changjiang, Shanghai's biggest cash market, gained as much as 7.2 percent to 20,850 yuan a ton today.

Zinc for delivery in three months on the London Metal Exchange advanced 2.7 percent to $2,475 a ton at 11:41 a.m. Shanghai time.

``Supplies in the south are pretty tight, and even miners are buying metal to ensure they can meet deliveries,'' said Xu.

Western Mining Co., which mines zinc, lead and copper in China, plans to buy 93 million yuan worth of zinc and indium ingots from a smelter in China's Qinghai province to meet deliveries. The company will buy 3,800 tons of zinc and 5,618 kilograms of indium ingots from Qinghai Summit Zinc Co., the China Securities Journal reported Feb. 18.

Copper Gains

Copper prices also rose in Asia on supply concerns as consumption in China, the world's largest user, increases.

Copper was in deficit by 161,000 tons in 2007, a swing from a surplus of 278,000 tons, as China's demand increased 35 percent, the World Bureau of Metal Statistics said. China accounted for nearly a quarter of world demand, estimated at 17.92 million tons last year, the bureau said yesterday.

The International Copper Study Group also said in a report yesterday that output fell 150,000 tons short of demand in the first 11 months of last year. ``World usage growth was driven by China, where apparent usage grew by 37 percent as net imports of refined copper rose to about 1.3 million tons,'' the group said.

May delivery copper on the Shanghai Futures Exchange, the most-active contract, rose 0.8 percent from the previous settlement to end the morning at 67,220 yuan a ton.

Copper on the London Metal Exchange for delivery in three months added 0.6 percent at $8,195 a ton as of 11:43 a.m. in Shanghai, trading within 0.4 percent of a four-month high.

``London still managed to hold above $8,000 overnight even after weak U.S. housing data, which lends some positive sentiment to the Chinese market today,'' Li Rong, chief metal analyst at Great Wall Futures Co. in Shanghai, said today.
mit Trevali werden wir noch eine Menge Freude haben.....

Ein paar Gedanken für Silberinvestoren
Wöchentlicher Kommentar von Frank Meyer
...
...
...
Dass Gold und Silber echtes Geld verkörpern und als universelle Wertspeicher fungieren, muss hier nicht explizit erwähnt werden. Ob Inflation oder ihre Hyper-Form das Geld zerfressen, oder die Kreditkrise die Welt durchschüttelt, es interessiert Silber und auch Gold nicht. Sie strahlen einfach - und das seit Jahrtausenden. Angesichts der Finanzkrise gebe ich meinem Freund, dem Silberjungen recht, wenn er meint: "Fallen kann es. Steigen muss es." Vielleicht ist das die letzte Blase, die platzt.
[urlganzer Artikel]http://frank-meyer.eu/blog/?title=ein_paar_gedanken_fur_silberinvestoren&more=1&c=1&tb=1&pb=1[/url]
Antwort auf Beitrag Nr.: 33.416.705 von silbernd am 19.02.08 21:46:35
Das wird sind dank flying Bob
http://www.youtube.com/watch?v=_txdqnVP3-c

und Wechsel ins höhere Segement
wohltuend ändern, momentan ist
Trevali noch eine recht geschlossene
Veranstaltung.
Tasche

schlussskurs

2.37 -0.03 -1.3% 26.6k
ziemlich dünnes ask....

2.40 3,500
2.50 2,900
2.75 2,500
2.85 3,500
Antwort auf Beitrag Nr.: 33.408.828 von Neono am 19.02.08 10:59:30
gute Kalkulationsgrundlage....

Antwort auf Beitrag Nr.: 33.407.885 von silbernd am 19.02.08 09:36:58
Allein das Silber zahlt die Produktion und mehr. Sie haben übrigens einen Contract-Miner, der zu einem Festpreis produziert. Da sind nahezu alle Kosten drin enthalten. Also auch Instandhaltung und Instandsetzung, Ersatzteile usw....
Neono
Think big - think ZINC! Trevali Resources Produzent in 6 Monaten