Tripadvisor - spin-off von Expedia (Seite 3)
eröffnet am 24.12.11 17:59:53 von
neuester Beitrag
01.06.21 13:07:55
von
ISIN: US8969452015 | WKN: A1JRLK |
Symbol: TRIP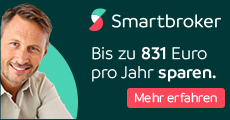 Beitrag zu dieser Diskussion schreiben
Q4 war nur noch 'ne schwarze Null...
Skift hat natürlich auch wieder was zu schnacken:
https://skift.com/2017/02/16/tripadvisor-rethinks-marketing-…
SKIFT TAKE

TripAdvisor became the largest travel site in the world based on its high-profile in free search results. But Google has become a hyper-monetized marketplace and TripAdvisor's competitors have the resources to grossly outspending it in digital marketing.

— Dennis Schaal
TripAdvisor hasn't yet been able to create enough consumer awareness that it is a one-stop shop for planning and booking a hotel so it is considering returning to TV advertising this year after skipping it in 2016, the company stated.
The user review and hotel search and booking site reported what many would consider to be disappointing fourth quarter and full-year 2016 earnings Wednesday with revenue and GAAP net income declining 2 percent and 67 percent, respectively, in the fourth quarter, and 1 percent and 39 percent for the entire year.
"While such volatility was largely expected, we saw a dampened back-half recovery and we were perhaps too optimistic about how quickly our product changes would raise awareness of TripAdvisor as a great place to book," the company stated in prepared remarks released with its earnings report.
There are also additional
headwinds from big-spending competitors
such as the Priceline Group and
Expedia
Inc. — and
also probably Google's efforts to hyper-monetize search results, downgrading companies like TripAdvisor
with previously strong search engine optimization.
"All the while, our competition has not been standing still and we continue to be significantly outspent on marketing," TripAdvisor stated. "This competitive dynamic has been compounded as revenue per hotel shopper headwinds from instant booking slowed 2016 Hotel segment direct marketing expenses to single-digit growth year-on-year."
TRYING TO RIGHT THE SHIP
TripAdvisor fully rolled out Instant Booking, which enables consumers to book hotels on the site without having to link off to a partner, in the United States in August 2015. It has been struggling to recover its click-based and transaction revenue growth per hotel shopper since the introduction of Instant Booking in early 2015.
In the fourth quarter of 2016, that transaction and click-based revenue improved sequentially to negative 7 percent, up from negative 12 percent in the third quarter. So the clicks and transaction revenue trended upwards but was still in the red.
TripAdvisor states it is encouraged by the improvements it is seeing and is investing in technology as well as digital marketing.
TripAdvisor advertised on TV in 2015 and found that it had ample awareness of the brand in some of the markets, including the U.S., where the commercials ran so it decided to sit out 2016 while it worked on Instant Booking.
But that absence on TV could change quickly.
"… We are also evaluating a multi-year brand marketing investment, including a return to TV advertising," TripAdvisor stated. "At a high-level, we believe a brand marketing investment would enable us to reach a broad audience and could help to accelerate the user perception shift to TripAdvisor as a place to price compare and book. Size, scope, timing, and ROI of such investment are currently under consideration. We will provide our updated thoughts on this investment in due course."
STILL BULLISH
TripAdvisor, citing ComScore studies,
believes that it plays a role in 40 percent to 50 percent of hotel transactions — globally.
But it isn't making money on many of the transactions it sways so that is one of the reasons why TripAdvisor launched Instant Booking, which it sees as "a multi-billion dollar opportunity."
TripAdvisor, which attracted nearly 390 million unique visitors per month last Summer, sees improvements in its operations, including hotel-shopper growth that accelerated sequentially to 8 percent, from 3 percent, in the fourth quarter.
The company put the best face on its struggles, stating, "Coming out of 2016, we believe we are turning a corner." It plans to focus on revenue growth over profits in 2017, and projects that revenue growth will be in the double digits while adjusted EBITDA will be flat to lower.
FOCUS ON TOURS AND ATTRACTIONS
While TripAdvisor struggled in Instant Booking for hotels, its non-hotel revenue, including attractions, restaurants and vacation rentals, increased 49 percent to $64 million in the fourth quarter. For the full year, non-hotel revenue, which amounts to 20 percent of TripAdvisor's total revenue, rose 27 percent to 290 million.
Focused on growing inventory and its addressable market, the non-hotel segment isn't profitable, having lost $28 million in 2016 versus a loss of $6 million the previous year.
Interestingly, beyond hotels, TripAdvisor sees attractions as its largest growth opportunity — larger than vacation rentals.
also von TRIP sind sie fasziniert...:
SKIFT TAKE

While investors and observers are rightfully focused on how TripAdvisor's transition to a hotel booking site will work out, the company has some meaningful hedges in the form of vacation rentals, tours and activities, and restaurants. Collecting monthly and annual fees is a very material part of the overall business and will likely become even more so.

— Dennis Schaal
https://skift.com/2017/01/18/tripadvisor-expands-subscriptio…
The global restaurant business is getting professionalized and wired-up in terms of its digital acumen and TripAdvisor is making a big move to further monetize its 4.2 million restaurant listings by launching a subscription service with added features for dining establishments.
In so doing, TripAdvisor is taking a shot at what Yelp and
Google
, among others, are doing in their own efforts to wrangle advertising dollars out of restaurateurs. TripAdvisor already attracts plenty of restaurant advertising, which plays off free listings and 100 million reviews, but its latest foray, as distinguished from Yelp's and Google's, goes beyond a pay-per click business model and offers restaurants extra services for a monthly or annual fee.
TripAdvisor's new restaurant subscriptions business, which was soft-launched in the U.S. and Spain in the Fall but now goes global, supplements the dining reservation services provided by TripAdvisor's The Fork and the Priceline Group's OpenTable.
At the same time, as Hotelmarketing.com reported 10 days ago, TripAdvisor added a new tier to its fee-based hotel Business Listings, launched in 2010, called TripAdvisor Business Advantage. The new service, with fees that are property-specific and based on volumes and market, is aimed at independent hotels.
RESTAURANT AND HOTEL CONSUMERS HAVE DIFFERENT SHOPPING BEHAVIORS
Although there are differences between the features and tools in the new subscription services for restaurants and hotels, both enable subscribers to pin the establishment's favorite customer review of relatively recent vintage below the listing, and offer analytics about customers and trends.
Business Advantage for hotels, available for an additional fee beyond the current annual charge, also enables properties to add a cover photo to their listing and gives added prominence on TripAdvisor to other management-provided photos.
Restaurants will also soon get the ability to publish dynamic "storyboards" on TripAdvisor, a feature that could be especially useful on mobile, according to TripAdvisor officials.
THE LOCALS DID IT
Heather Leisman, vice president of industry marketing at TripAdvisor, says changing consumer behavior drove TripAdvisor to further monetize its restaurant listings, which will still be available for free, and also informs differences between the new subscription features for restaurants and hotels.
"Restaurants snuck up on us," Leisman says, as TripAdvisor saw engagement on its sites from both locals and travelers.
Leisman says many consumers who search restaurants on TripAdvisor are ready to select an establishment or make a reservation so its subscription services have to foster rapid engagement and differentiation.
"It has to happen in a much faster time in restaurants [compared with hotels]," she says. "On the mobile side, it is even more important."
That's why the introduction of storyboards, which TripAdvisor characterizes as "a dynamic visual presentation that showcases a restaurant's best features and delivers a powerful first impression," will be coming soon, the company states.
These features that TripAdvisor is rolling out globally don't necessarily have much to do directly to do with TripAdvisor's quest to become a hotel booking site because the company engages users at a variety of entry points, whether it is hotel or restaurant listings, destinations pages or metasearch.
TripAdvisor has the ability to capture consumers at various junctures in their trip-planning and travel processes, from research to during-the-trip experience sharing, Leisman says.
INCREMENTAL CHANGES
The various features in the new subscription services, as rolled out so far, aren't game-changing but appear as incremental changes — and they seem especially suited to mobile.
These include pinned reviews and cover photos for hotel listings that emphasize what management wants to show consumers as a first impression in the restaurant or hotels' appearance on TripAdvisor. These might provide improved marketing capabilities for restaurants and hotels but it is hard to see how these services improve anything for TripAdvisor's consumers.
Examples of restaurants that are new subscribers include Burger Shot Beer in Manhattan, Agust Gastrobar in Barcelona, and Fork and Flask at Nage in Rehoboth Beach, Delaware in the U.S.
Hotel subscribers of the Business Advantage service range from Hotel Las Americas Torre del Mar in Cartagena, Colombia to Hotel Weber Ambassador Capri in Capri, Italy, and Amertha Bali Villas in Indonesia.
TRIPADVISOR SUBSCRIPTION BUSINESS WILL GET EVEN BIGGER
Subscriptions are already a big business for TripAdviso
r. In its financial results, TripAdvisor lumps TripAdvisor-branded display advertising with subscriptions and together they are a $200 million annual business. In the third quarter of 2016, this business line accounted for $73 million in revenue, or around 17.3 percent of the company's total revenue.
That $73 million in the third quarter isn't far behind TripAdvisor's non-hotel category, including restaurant advertising and reservations (but not subscriptions), vacation rentals, and tours and activities. TripAdvisor's LaFourchette, or The Fork, currently has about 38,000 bookable restaurants in 12 countries, mostly in Europe. TripAdvisor also uses OpenTable for restaurant reservations and this gives TripAdvisor a lot more coverage.
TripAdvisor officials say its restaurant business, which counts 4.2 million listings and some 100 million reviews, is bigger than Yelp's overall.
With the addition of restaurant subscriptions, plus a premium service for hotel subscriptions, you can expect TripAdvisor's subscription business to grow. How much remains to be seen.
Leisman concedes that the analytics feature that TripAdvisor provided to hotel subscribers in the past didn't necessarily meet their needs. The analytics and data for hotel subscribers couldn't be downloaded, were static and and was "like hooking them up to a firehose and expecting them to be able to drink," she says.
The enhanced analytics suite that comes with the premium hotel subscription is more dynamic and includes "trending data," Leisman says.
TripAdvisor is making the argument to restaurant and hotel marketers that scale begets scale when using TripAdvisor's services.
"In simple terms, a network effect occurs when a product or a service becomes more beneficial to its users as more people use it. In other words, it is a virtuous circle of growth: supply drives demand, which creates more supply and so on, and all the while the product or service becomes increasingly beneficial and integral to the lives of its users," TripAdvisor states.
These new subscription services for restaurants and hotels are geared toward smaller companies, many of whom are often cash-strapped and don't have big marketing budgets. They'll have to determine whether they have the bandwidth and find the services useful enough to hop on board.
SKIFT TAKE

Hilton's decision to enroll in TripAdvisor Instant Booking while the chain is dedicating huge resources into convincing consumers to book direct on Hilton sites is an admission that it needs third-party distributors. TripAdvisor is a favored partner for the moment because it's cheaper than Expedia and the Priceline Group for the chain.

— Dennis Schaal
Hilton has been a holdout, along with InterContinental Hotels Group, in jumping into TripAdvisor's booking program Instant Booking, but is now on board with its 13 brands.
Is it a sign of weakness for the major chain?
The two companies, Hilton and TripAdvisor, announced today that Hilton's brands, ranging from Embassy Suites to Hilton Garden Inn and Waldorf Astoria, would be joining the program early this year.
With Instant Booking, TripAdvisor and partners share the customer. The booking takes place on TripAdvisor sites or in its apps but
Hilton gets branding on TripAdvisor
, and handles the transaction and customer service.
For Hilton, TripAdvisor Instant Booking is a way to attract incremental
bookings at commission costs that are lower than it has to pay to online travel agencies such as Expedia and the Priceline Group
.
Hilton's decision to sign-on to TripAdvisor immediately raises the question as to whether this signifies weakness in the hotel chain's direct-booking campaign, which revolves around its "Stop Clicking Around" messaging. Consumers can get lower rates if they join HiltonHonors and book on Hilton.com.
TripAdvisor launched Instant Booking well over two years ago and although brands, including Marriott, Starwood, Best Western, Wyndham, Hyatt, Accor and La Quinta have all enlisted, Hilton and InterContinental Hotels Group have been notable exceptions.
DOES IT EXPOSE A WEAKNESS FOR HILTON?
So Hilton's decision to sign on immediately raises the question as to whether this signifies weakness in its direct-booking campaign, which revolves around "Stop Clicking Around" messaging.
Michael Olson, senior research analyst at financial services firm PiperJaffray, wouldn't comment on Hilton in particular, but believes the major chains' direct-booking campaigns aren't achieving their hoped-for goals.
"We believe the efforts of the hotel chains to drive more direct traffic have not been met with great success and the fact that nine out of the top 10 hotel chains are now on Instant Book is another sign that this is the case," Olson tells Skift. "Each hotel chain and OTA (online travel agency) that participates on Instant Book provides TripAdvisor with incremental inventory and more entities competing for the Instant Book slot."
...
Danny Hughes, senior vice president and commercial director at Hilton, took a slightly veiled shot at distribution through online travel agencies in the TripAdvisor Instant Booking announcement.
"At Hilton, we're always reimagining the experience for our guests and looking for new ways to make travel easier," Hughes said. "We are committed to working with booking partners, like TripAdvisor, who respect our desire to develop direct relationships with our guests, present our hotels in a fair and equitable manner, and increase the value of both our brands."
The clear implication is that online travel agencies such as Expedia have no such commitments. Expedia has reduced Hilton's exposure on Expedia sites because of Hilton's direct-booking campaign.
MARKETING AND DISTRIBUTION ARE COMPLEX ENDEAVORS
Hilton's decision to join TripAdvisor Instant Booking doesn't necessarily mean that the chain's direct-booking campaign is in the tank.
It could just mean that Hilton has crunched the numbers and determined that its return on investment overall will be enhanced by joining this TripAdvisor booking program. Perhaps TripAdvisor made Hilton an offer it was hard-pressed to refuse or that Hilton will adjust its exposure in other channels to make its distribution strategy more efficient.
We should learn more about the context of Hilton joining TripAdvisor Instant Booking when the chain reports its full year 2016 and fourth quarter financial results in the next few weeks.
IMPACT ON TRIPADVISOR
Enlisting Hilton means TripAdvisor gets more comprehensive with access to Hilton's 789,000 rooms across 104 countries. Hilton, of course, was already a TripAdvisor marketing partner but now it will let TripAdvisor users book Hilton rooms on TripAdvisor as an alternative to linking to Hilton sites.
The Hilton-TripAdvisor Instant Booking announcement comes as TripAdvisor has started implementing Expedia as a booking partner over the last few weeks. The Priceline Group's online travel agencies are also major partners.
TripAdvisor has made tremendous headway in signing up a majority of the important hotel chains and online travel agencies that it needed to enroll in Instant Booking. Now it just has to prove that consumers indeed can be convinced to book on TripAdvisor instead of just looking to it for user reviews.
How the shift from reviews to Facebook recommendations might shape travel buying in 2017
Dec 22.2016
https://www.tnooz.com/article/reviews-facebook-recommendatio…
It's no surprise that online reviews are an important part of the travel buying process.
95% of consumers read reviews before booking a trip
– with leisure travellers checking out six to 20 reviews before booking, and business travellers looking at five.
NB: This is a viewpoint from Kevin Mullaney, head of digital at Flagship Consulting.
Review browsing is well ingrained in the travel shopping psyche – and we are pretty sophisticated at it.
79% of us are put off by a five-star sweep
, wanting to see an 'honest' reflection of the good, bad and ugly.
When making travel decisions we put a huge amount of time and faith in the opinions of strangers, relying on collective sentiment to justify our choices.
However, the review sampling that dominates our online holiday research rarely takes personal preference into consideration; reviews don't bend to our demographic profile, hobbies or life-stage, and this can lead to misleading information.
For example, a traveller might be looking to book a resort hotel and, in the process of their research, come across a scathing review decrying the atmosphere and terrible experience. This review may have been the result of a young couple on a romantic holiday being driven crazy by a mob of pool-bound children.
For another childless couple seeking a quiet escape this is ideal intel.
For the parents of fun-seeking kids who would love a fun pool to play in, this review is inappropriate and misleading.
Although
69% of us trust travel review sites to help form our opinions,
brands have changed tactics in order to claw back control of how they are represented by the public, and to focus again on direct bookings.
They have achieved this by focusing on the online customer experience and needs of individual travellers, investing in user- generated content which is dynamically served on-site to showcase the glowing experiences of 'people like me'.
Through advanced customer profiling, multi-channel targeting and website tracking, brands are now able to develop a complex picture of potential customers, learning more about their interests, needs and preferences with every single click and interaction.
As this unique profile builds, bespoke deals lure travellers back to a landing page containing video and testimonials from these 'people like me', which is powerfully combined with a 'limited time' call to action to purchase a similar break.
As a result the travel industry has evolved beyond purely managing their reputation online to actively harnessing the power of reviews and UGC to deliver a more personalised, conversion driven experience.
The final frontier for the travel industry, however, is proving the ROI on word of mouth (WOM) and referral marketing, which drives direct bookings like no other channel.
84% of us trust family and friends above all else.
Traditionally these endorsements have happened as we chat away face-to-face with our nearest and dearest.
However, increasingly this is happening on social media – with 90% of us being influenced socially in some way before deciding on a trip.
So it's no surprise that Facebook, in its perpetual quest to capture our attention and personal preferences, is formalising the process of gathering advice from our friends with the release of its new recommendations feature.
Currently active in the USA, and soon to hit news feeds across the globe, travel buyers will be able to ask their friends (as they do already) about where to go, stay, eat and what to do when planning a trip.
Facebook automatically detects the question and will prompt users to label it as a request, creating an eye-catching post which alerts friends that advice is being sought.
And as the recommendations pour in from friends, Facebook automatically identifies the recommended hotel, destination or attraction and plots them on a map so users can see what is on offer.
Feeling much more loved and informed, individuals can click on each of the business previews listed, sending them directly through to the brand's Facebook page where there should be a click to buy, book, call or reserve button.
This sleek and incredibly intuitive interface saves users a huge amount of time, as they can quickly review trusted recommendations all in one place, with the ability to buy in just a few clicks.
And what is good for buyers is equally beneficial for travel brands. Any destination, attraction, venue, restaurant or business looking to grow tourist footfall can now rely on the genuine experiences and advocacy of customers to drive direct bookings from Facebook.
SKIFT TAKE

TripAdvisor has been struggling but it is a testament to its continued power as a marketing vehicle that Expedia Inc. felt compelled to participate in TripAdvisor Instant Booking even though Expedia controls its own TripAdvisor wannabe. It's called Trivago. A newly anointed public company, Trivago's growth could one day be an Expedia hedge against TripAdvisor's clout, although Trivago isn't there yet.

— Dennis Schaal
https://skift.com/2016/12/20/expedia-finally-joins-tripadvis…
More than a year after Expedia Inc. CEO Dara Khosrowshahi complained that rival Booking.com's agreement to participate in TripAdvisor Instant Booking appeared to have exclusivity provisions, Expedia is finally getting in on the action as a TripAdvisor booking partner, as well.
TripAdvisor and Expedia Inc. announced Tuesday that certain Expedia Inc. brands — possibly Expedia.com, Hotels.com, or others — would be available to participate in the TripAdvisor booking feature on its U.S. desktop site as they begin to test the feature together.
TripAdvisor has been struggling to transition from metasearch, or click-based revenue only, to a combination of clicks plus booking and commission revenue
, and the company's stock has been trading near 52-week lows as it tries to get consumers used to the changes. Consumers can book the hotel on TripAdvisor and the partner, whether it be Booking.com, Marriott.com or now Expedia.com, processes the transaction and is responsible for customer service.
In this way, TripAdvisor doesn't lose credit for bookings when consumers navigate to partner sites and disappear along the way.
TripAdvisor's revenue per hotel shopper has been decelerating because of the switch to Instant Booking and the proliferation of usage on mobile devices, where conversion of lookers into bookers tends to lag desktop conversion.
Among TripAdvisor, Expedia and the Priceline Group, TripAdvisor is the biggest winner in drawing Expedia into the booking fold. The agreement makes TripAdvisor's Instant Booking more competitive as Booking.com and Expedia, along with hotels and other online travel agencies, may battle by property or geography to be TripAdvisor's booking partner at any given moment.
HOW DOES INSTANT BOOKING WORK FOR PARTNERS?
While advertisers bid for placements in TripAdvisor's metasearch auction, Instant Booking is more of a hybrid, big players such as the Priceline Group, Expedia Inc. and possibly brands such as Marriott and Hilton can negotiate commission rates and share commitments with the auction.
So part of the Instant Booking auction would be reserved for such a partner, and the rest would be open for bidding.
In addition to generating a more competitive Instant Booking commission structure through the addition of Expedia as a booking partner, TripAdvisor presumably would be able to improve consumer conversion because in some markets Expedia or some of its sister brands might have rates that other partners don't. More choice and comprehensiveness tend to produce positive behavior from consumers.
PiperJaffray states it expects TripAdvisor's revenue per hotel shopper to improve because of the agreement.
Speaking during TripAdvisor's third quarter earnings call November 9, CEO Kaufer said: "I do believe the more partners that we have globally on the platform enables us to offer, if the partner has better pricing some of the time, then allows us to offer better pricing to our travelers. When we have better pricing, we have a higher conversion rate. So in that sense, a partner the size of Expedia is likely to have better pricing some of the time. So that would help our conversion rate and therefore help us financially."
In an announcement statement today, another TripAdvisor official put it differently: "Adding Expedia to the Instant Booking platform nicely complements TripAdvisor's existing hotel inventory and helps users shop for a great deal on a hotel," said Robin Ingle, TripAdvisor's senior vice president for global sales.
It should be noted that Expedia already participates heavily in TripAdvisor metasearch, paying for clicks when TripAdvisor users comparison-shop for hotels and link off to Expedia.
With the new agreement Expedia would be both a TripAdvisor metasearch advertiser and a booking partner. Expedia had reported in recent quarters that as TripAdvisor ramped up its booking features without Expedia as a participant, Expedia's metrics in TripAdvisor were positive but growing less advantageous.
"With this new agreement, we are interested to see how we can drive additional customer acquisition given the product and customer experience enhancements Instant Booking has made," said Aaron Price, Expedia Inc.'s senior vice president of global marketing.
So Expedia should gain some advantage from participating in TripAdvisor Instant Booking.
The Priceline Group, including its Booking.com, Agoda, and Priceline.com brands, are the losers in this new agreement between TripAdvisor and Expedia — but only marginally. The Priceline Group has the resources to keep a heavy presence in TripAdvisor Instant Booking and even if Expedia gains ground in TripAdvisor Instant Booking to the detriment of the Priceline-owned brands, the Priceline Group's business is so large that TripAdvisor Instant Booking isn't material to its results.
Chain hotels and independents likely aren't welcoming Expedia's entry into TripAdvisor Instant Booking, either, because it adds another strong competitor that they'll have to deal with as online travel agencies and the hospitality industry confront one another in TripAdvisor.
"In addition to showing increased industry support for IB, the inclusion of Expedia inventory will add more suppliers per hotel, which should result in more competition for the IB booking path and result in a higher potential for IB to match or beat the lowest price offered on other sites," wrote Michael Olsen of Piper Jaffray in an investor note after the announcement. "The roll-out of Instant Book (IB) has clearly not been seamless for the company (or investors), but the trajectory of IB is improving and we continue to believe it will lead to higher hotel long-term economics for the company (TripAdvisor."
It is interesting that Expedia's initial tests as a TripAdvisor Instant Booking participant begin in the U.S. and on desktop. TripAdvisor isn't stating whether Expedia would participate in Instant Booking in markets outside the U.S.
Since introducing Instant Booking in the U.S. on mobile devices in June 2014, the booking feature has been the most successful in the U.S. as other geographies were added later. Desktop has been the strongest device and converts the best — and this is where Expedia will begin.
Didi and TripAdvisor China talk the full service ecosystem talk
Oct 21.2016

In the wider scheme of things, TripAdvisor doing something with 100 hotels wouldn't blip the radar.

Unless those hotels are in China, and TripAdvisor is doing something with Didi, China's biggest taxi app, and the partnership is positioned as "building a full service ecosystem of services for travelers not only to research, plan and manage what they want to do but also to easily incorporate mobility solutions into their travel plans."

The actuality is a bit more prosaic than the PR.

TripAdvisor (China) will build dedicated Didi "stations" at 100 hotels where there is a demand from guests to get to local tourist attractions.

Whether these stations are a branded kiosks in reception or an employee dressed up as the TripAdvisor owl to orchestrate traffic outside the hotels remains to be seen.

But the partnership, however vague or tenuous at this nascent stage, could, in theory, develop into something significant. Particularly as Uber China, which Didi took over in August, launched "Uber + Travel", an initiative which aimed to "connect travellers with the travel services they need before, during and after their journey."

Currently we have nothing more than an interesting offline tie-up between two massive brands, and a lot needs to happen before a "full-service ecosystem of services for travellers" starring Didi and TripAdvisor becomes a reality.

Still, every paradigm shift and game-changer has to start somewhere.
Tripadvisor - spin-off von Expedia