Tencent, wachsender Internetgigant !! (Seite 185)
eröffnet am 08.07.14 17:52:58 von
neuester Beitrag
11.06.21 19:58:17
von
ISIN: KYG875721634 | WKN: A1138D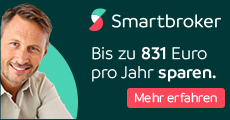 Beitrag zu dieser Diskussion schreiben
Ja, so sehen wir das auch :
Ignore the Alibaba IPO – WeChat is Worth Watching
Written on 20 September 2014 by Shae Smith
You are here: Home » Economy » China Economy » Ignore the Alibaba IPO – WeChat is Worth Watching
Chinese WeChat Social Media
Yesterday, Alibaba [NYSE:BABA] officially began trading on the New York Stock Exchange.
The initial share price was going to be US$66–68. Based on this, Alibaba may have raised almost US$22 billion. This makes it largest public offering in US history.
Facebook made its market entrance at US$38 per share. It gained roughly US$16 billion in capital along the way.
In 15 years, Alibaba has become China's leading e-commerce company. But I'll bet most people outside of China barely know what Alibaba does.
The company started out with an online business, Alibaba.com, in 1999. The idea was to connect Chinese supplies with buyers — of anything. A few years later, it created other online businesses, Tmail and Taobao.
It's China's largest retailer. And 80% of online sales in China come from an Alibaba owned business.
Alibaba is like eBay,
Amazon
and Google in one company. They act as a middleman for people and businesses to sell products — like eBay and Amazon. Similar to Google, they also make money from advertising as well.
Alibaba is a tech giant of China. And given that it's the largest public listing in US history, there's every chance it will be the next technology megastar in America.
However, there is a local Chinese service that could slow down Alibaba. It's called WeChat, owned by TenCent [HK:0700].
WeChat began its app life as a micro message platform in 2011. From this simple start, it grew to include photo, video and location sharing. You can connect with people nearby using Bluetooth. What started as a simple communication tool grew into a social network.
It has 438 million monthly active members inside China alone. And it's estimated there's another 150 million outside China using WeChat.
Now consider this. WhatsApp has a global base of 465 million monthly active uses. And China has twice the number of internet users compared to the US. This could mean WeChat's growth in China isn't over yet.
WeChat has made progress where Facebook, Google and
Apple
haven't. For the social networks, China's censoring laws have been a major hurdle gaining a large user base. For Apple, it's the payment system in China that's a problem.
See, to buy a product from Apple, you must have an Apple account linked to a credit card. Many Chinese consumers favour using the national banking card system over credit cards. Because of this, WeChat allows users to link either a credit card or the national card. This way, Chinese consumers can still buy Apple apps and use a payment method they like.
Most of Apple's App Store revenue from China is thanks to WeChat.
As the hype grew around Alibaba's IPO, no one cared to watch what WeChat was doing. Perhaps you should, as Forbes magazine recently declared WeChat was one's of the world's most powerful apps.
Perhaps the true brilliance behind WeChat is how it became a moneymaker. WeChat is still a free app. But it slowly added e-commerce into the app to make it profitable. The first in-app purchases were 'Hello Kitty' digital sticker packs. This was followed by in-game purchases.
Other ways of trading quickly followed. In January this year, WeChat users could book and pay for a taxi using the app. 21 million rides have been taken since the launch. People can buy a coffee though the app. Soon they'll be able to pay for petrol using WeChat, as TenCent recently acquired a stake in the state owned oil company Sinopec.
Next up, is shopping in general. TenCent has partnered with Chinese ecommerce company JD.com. The combination of these two businesses should soon see members of WeChat able to buy anything through the app.
This will challenge Alibaba's ewallet AliPay. Currently AliPay is China's top method and has 100 million users.
But WeChat is in more people's pockets, which instantly gives WeChat an edge over Alibaba.
Don't get me wrong, Alibaba is a company brimming with idea's and is worth watching. But don't ignore the growing consumer power behind WeChat. WeChat could have more influence over the Chinese market.
Shae Smith+
Editor, Money Moneynd
Gruß B
Hatte gelesen, dass Tencent auch Geldgeber von Snapchat ist, finde aber nicht heraus ob, wenn ja, mit wieviel dies der Fall ist. Weiß dies jemand ?? Gruß B.
... Erweiterungen, Erweiterungen, Erweiterungen:

Aktuell:

TechNode



TechNode

Now Businesses Can Build WeChat Accounts for Employee Management and Collaboration


by Tracey Xiang - Sep 19, 2014
0

WeChatforenterprises

Two months ago we reported that WeChat was developing a solution for business. An API for businesses to develop customized accounts has been out. Named Enterprise Account, the new system enables features for employee management and collaboration current WeChat group doesn't have, including setting up sub-groups for business units, sending bulk messages (audio, video, image, and document files), among others.

Each sub-group can accommodate up to 1000 employees. Multi-media files uploaded by a company will be kept on WeChat servers for three days.

The move isn't surprising to many. Many Chinese companies including us at TechNode are using WeChat on a daily basis for internal communications.

While many Chinese enterprise social services started off copying Yammer, many would later make their products more similar to WeChat for almost all Chinese know how to use WeChat.

I asked a few of them what they'd do if WeChat rolled out a solution for businesses. All of them said they'd not be afraid. One of them argued that developers at big companies had no idea how to develop a social service to their needs, so they need a third party to develop everything for them; another one argued that a number of businesses, especially tech companies, would be worried about information security given Tencent, WeChat's parent company, has full access to all the information; a third argued that WeChat wouldn't be considerate enough or care that much about businesses' needs that they'd just offer basic services. All of them sound reasonable.

There are a couple of major players in enterprise social network or software for business in general in China. Mingdao is one of the well-known enterprise social services that is still pretty much like Yammer. Of course it has developed many features tailored to Chinese businesses. Facishare started as a Yammer-like service but then would decide to become China's Salesforce.


Gruß B.
... was ist Tencent ? Here it is:
20 Things You Should Know About Tencent
Most Americans don't care about Tencent. It's big and complicated and made in China for China. But it's one of the top Internet companies in the world and ushering us into the next era of mobile. A lot of what Tencent is doing today — Facebook will be doing tomorrow. I try to tell friends and colleagues about Tencent, and why I've been buying the stock. They tell me to send them an article, but there aren't any that provide a comprehensive overview. So, here ya go, friends.
1.With a $160 billion market cap, Tencent is the third largest internet company in the world, behind only
Facebook
($190 billion) and Google ($395B).
2.Tencent dominates mobile in China. Across its apps, it has over 1 billion active mobile app users.
3.In second place, Alibaba has 188 million MAUs. Said Alibaba founder Jack Ma: "We also invested heavily, but we are not that lucky and not creative, so creative like Tencent, which has WeChat, such a powerful thing."
4.With 438 million monthly active users, Tencent's WeChat is the most popular mobile app in China and the third largest mobile app in the world, after Facebook and WhatsApp. Its active users have grown 57 percent YOY.
5.For the first seven months of 2014, Tencent drove the most downloads and revenue in China's iOS App store.
6.Tencent currently generates 56 percent of its revenue from online gaming. Last quarter, gaming revenue totaled $1.8 billion, with mobile accounting for 25 percent.
7.Unlike Google and Facebook, online advertising is only ~10 percent of Tencent's revenue ($335 million). However, this business segment is growing quickly – up 75 percent last quarter – as Tencent expands in-app and video offerings.
8.This year, Tencent will surpass Google China to become the third largest ad platform in China, behind
Baidu
(China's primary search engine) and Taobao (Alibaba's online marketplace).
9.While it began as a slick messaging app with awesome stickers, WeChat is now integrating commerce, banking, stock trading, and even hailing/paying for cabs and buying movie tickets. Forget unbundling. Tencent puts everything in WeChat.
10.Using WeChat, Xiaomi sold 150,000 smartphones in ten minutes.
11.After receiving regulatory approval in July, Tencent is in the process of opening an online banking service called Webank. It beat Alibaba to this much sought-after license.
12.Tencent Video is among China's top three streaming sites, with five billion broadcasts each month.
13.Around half of Tencent Video's traffic comes from mobile.
14.Tencent Video competes with Yokou Todou and Sohu, and is taking the Netflix route of licensing and creating premium content. Tencent Video has acquired 140 domestic dramas, 2,500+ hours of Western drama and 200 domestic/Hollywood blockbusters. It is creating 500 original dramas and 30 in-house programs.
15.Tencent has a Vine-like app called Weishi, which generated 160 million video views in a single day during Chinese Lantern Festival earlier this year.
16.Tencent invests in companies with which it can form mutually beneficial partnerships by integrating them into its platforms. The most recent example of this is Tencent's $215 million investment for a 15 percent stake in JD.com, which IPO'd in May and is the second largest e-commerce platform in China.
17.JD.com accounts for ~20 percent of China's b2c e-commerce market, trailing only Alibaba's Tmall (~50%). Tencent is now beginning to funnel WeChat commerce through JD.
18.JD.com's marketplace combined with Tencent's mobile scale is a promising partnership, and will give Alibaba a run for its money in the mobile commerce space.
19.This year, Tencent has made several other large strategic investments. In June, it paid $736 million for 20 percent of 58.com, which is considered the Craigslist of China and IPO'd in October. In late March, it paid $500 million for 28% of Korean mobile games firm CJ Games Corp. In early March, it paid $180 million for 15% of online real-estate services firm Leju Holdings, which is listed on NYSE.
20.Tencent just announced enhanced search functionality in WeChat, with the intention of going head-to-head with Baudi on mobile.
Sooooo. Tencent has become a leader by fusing messaging, social media, gaming, video, advertising, and commerce. It has a massive user base. It invests intelligently and strategically. And, similar to Facebook, it's poised for growth because it's dominating mobile.
Love to know your thoughts. Hit me @jasonwstein. And like I said above, I own shares of Tencent.
Autor : Josef Stein
.. es tut sich was, seit den letzten Veröffentlichungen, auch wenn sich dies nicht im Kurs niederschlägt, noch nicht.
pple Pay in China, Could it Happen?
by Guest Editor - Sep 16, 2014
0
[Editor: this article is written by our guest editor Blair Sugarman. Curiously passionate about all things China Digital, Blair's forages into the Chinese market all started with a single Weibo account in 2010. Now, Blair is an avid tech blogger writing on all areas of China Digital.]
apple-pay
Following Apple's annual conference last week, the world has been hotly debating how their new box of tricks will impact the way that we will use the new technology to interact not only with each other, but also the retail environment around us. Using the finger print censor and NFC chip incorporated into the new iPhone 6 and iPhone 6 Plus, and with the cooperation of America's largest banks and retailers, Apple's new Apple Pay service paves the way for a more convenient and more efficient retail experience by digitizing the entire transaction process from a single electronic wallet.
Despite recent news of Apple's security issues, general reaction to Apple Pay has been positive. With a large number of already well-established retailers and credit card providers on board, Apple Pay's future in the USA looks particularly promising. However, in other countries around the world where Apple isn't necessarily the technological leader, techies aren't debating how Apple Pay could revolutionize the shopping experience; rather, they're asking whether or not it will succeed at all.
Apple's Current Situation:
Before we touch on this, let's have a quick recap of Apple's current situation in China.Platform-wise Android rules the roost, with 70-80% of all devices running one version or another. The reason for this is that the market is dominated by more affordable local brands such as
Lenovo
, Huawei, and Xiaomi, with Apple's iPhone coming in 7 place behind Samsung. Baidu, Alibaba and Tencent are seen as the top innovators, with Alibaba and Tencent's payment services Alipay and Tenpay monopolizing the mobile payment market. Apple's decision to go back on the move it made last year of prioritizing iPhone release in China is perhaps admittance of the difficult position it faces across the pond.
This being said, it's not all doom and gloom – Apple's products are still seen as aspirational and desirable. Although the aforementioned decision resulted in some dissatisfaction amongst Chinese consumers, it hasn't stopped others shelling out a fortune to get their hands on one early. Many think that Apple have failed in China – but if you were to look at market share for mobile phones over a certain price point, you'd see very different results to the rankings above.
Alibaba and Tencent – The Ones to Watch?
But Apple is first and foremost a hardware company – when it makes software it is tailored for use with or on Apple devices only. In China, the BAT's are all heavily software focused, dominating the market by offering a vast range of apps and platforms on a variety of device types. Alipay and Tenpay are the two most popular payment methods, with Alipay holding 79.9% market share. Apple will have to face off against these two giants if they want to set up Apple Pay in China.
Although there have been rumors of Apple partnering up with China's UnionPay to bring Apple Pay to China, their time is also running out. The recent news of Wanda,
Baidu
and Tencent's cooperation shows that Chinese companies are also thinking about the O2O process and retail environment. Even though Wanda, Baidu and Tencent individually are fundamentally different to Apple's business model, together they form a tripod that competes directly with Apple Pay's new service, with Wanda providing a vast retail network, Baidu offering product search and investment in hardware (have a look at the promotional video for Baidu Eye) and Tencent contributing traffic and software in the forms of Wechat and Tenpay.
Earlier this week Tencent released an update of Wechat with a new 'Small Payment' function that produces a virtual bar code that can be scanned in by merchants who support WeChat payments for purchases under the value of 300RMB. As a preliminary step, Tencent has announced that as of tomorrow 9 brands will support this new function, with the future possibility of linking the payment process with the stores official Wechat account for after-sale CRM and greater interaction with the consumer. This is a direct threat to Apple, as Wechat's omnipresence on multiple platforms shows that you don't necessarily need to have the latest hardware to be able to pay for a product quickly.
With Apple opening up its API for their finger print scanner on iPhone, app developers will be thinking how they can use the scanner to combine with their apps – but chances of Tencent and Alibaba using it in conjunction with their own payment services in an odd mix of Apple hardware and Chinese software is probably slim, especially when you take into account considerations such as Apple's overall market share and recent security issues.
Ultimately, the current situation provides an interesting arena to watch these technological gladiators face off in the fierce battle for China's mobile payments. Apple's software integration with its new hardware and NFC chip functionality provides a better payment experience for users in possession of the latest iPhone – if Apple does choose to go ahead, they will need to consider the size of the iPhone 6 market in China, which retailers to cooperate with, and how to roll out quickly and effectively. Tencent, as China's leading software company, is focused on increasing platform functionality to develop mobile payments and build it's O2O ecosystem. Their partnership with Baidu and Wanda, along with their quick-fire updates of their social messaging app, Wechat, show just how serious they are in becoming the 'one stop shop' for Chinese mobile users.. The gloves are off…
Gruß B.
WeChat Enables Payments at Physical Stores
by Tracey Xiang - Sep 15, 2014
0

A new payments capability available with WeChat, the leading Chinese mobile messaging app, enables payments at physical stores.

The feature is named "Card Swiping". With a tap on the button, a QR code and a bar code will be generated. Merchants who have supporting POS machines or other devices will be able to accept payments by scanning either code.

So far the WeChat feature only supports debit cards bundled with WeChat accounts, instead of credit cards.

Payments under RMB300 (about US$50) don't require password.

The first merchants that have introduced it are nine chain stores, Guoda Pharmacy, Aiyingshi (children's and infants' goods), Diary Queen (fast food), RAINBOW (Department stores), LOTUS (supermarkets), MINSUN (department store), Haolinju (Convenience stores), Guoda365 (Convenience stores) and One Plus One Super Market. Other merchants now can apply for the API for it.
.. und wieder eine Erweiterung:


WeChat Enables Payments at Physical Stores
by Tracey Xiang - Sep 15, 2014
0

A new payments capability available with WeChat, the leading Chinese mobile messaging app, enables payments at physical stores.

The feature is named "Card Swiping". With a tap on the button, a QR code and a bar code will be generated. Merchants who have supporting POS machines or other devices will be able to accept payments by scanning either code.

So far the WeChat feature only supports debit cards bundled with WeChat accounts, instead of credit cards.

Payments under RMB300 (about US$50) don't require password.

The first merchants that have introduced it are nine chain stores, Guoda Pharmacy, Aiyingshi (children's and infants' goods), Diary Queen (fast food), RAINBOW (Department stores), LOTUS (supermarkets), MINSUN (department store), Haolinju (Convenience stores), Guoda365 (Convenience stores) and One Plus One Super Market. Other merchants now can apply for the API for it.

Akteull, aus Technode. Gruß B.
... war ja klar, dass ich nicht der Einzige bin, der Tencent's Wachstum viel stärker im E - commerce - Bereich sieht. Ein Wachstum - wie im letzten Bericht erwähnt, von 7% bei E - Commerce, wird wohl bald der Verganganheit angehören.
Baidu And Tencent Look Attractive With New E-Commerce Approach, Looming Alibaba IPO
Sep. 5, 2014 6:59 PM ET | 5 comments | About:
Baidu
, Inc. (BIDU), TCEHY, Includes: BABA, GOOG, GOOGL
Außerdem: Hmmmh, vielleicht sehen es die Ami's ja gar nicht so gerne, wenn so ein Chinesischer Gigant ihnen den eigenen Markt aufmischt. So sicher bin ich nicht, dass Alibaba ein riesen Erfolg in USA wird. Wir werden sehn! Gruß B.
Disclosure: The author has no positions in any stocks mentioned, but may initiate a long position in TCEHY over the next 72 hours. (More...)
Summary
•Baidu, Wanda and Tencent form joint venture to take on Alibaba in E-commerce.
•China's growing internet penetration and e-commerce suggest opportunities for multiple players.
•Joint venture was formed by the three richest men in China.
Soon, one of the largest IPOs to ever hit the stock market will happen when Chinese e-commerce leader Alibaba (Pending:BABA) holds its initial price offering. The offering is leading to many investors saving money or selling out of popular tech names to have cash on hand to invest in the leader. With that in mind, investors should not be ignoring or cashing out of Baidu (NASDAQ:BIDU) or Tencent (OTCPK:TCEHY), two companies that just took Alibaba further head-on.
Wanda Group, Tencent and Baidu recently launched a new e-commerce joint venture with a combined $814 million committed. The new partnership will see ownership stakes of 70% for Wanda and 15% for both Tencent and Baidu.
The deal will create the largest online to offline company in the world in what Wanda hopes will be a new growth market as it expands its portfolio across the country. Online to offline is the process of using smartphones to locate items and then purchase them in stores. Wanda essentially is using Tencent and Baidu to help connect its potential shoppers and boost its sales in its shopping malls, hotels and resorts.
By the year 2015, Wanda will have e-commerce services in all of its shopping malls and hotels. Wanda expects the new joint venture to gain 40 million memberships this year and 100 million by the end of 2015.
Another item this joint venture is boosting will be financial services. Tencent has opportunities to build products that can help boost the TenPay service it offers. This will take Alibaba's AliPay unit on directly and could help boost Tencent's presence in the financial sector.
Tencent also owns WeChat, China's most popular app. With 438 million monthly active users, WeChat has a dominant position in China and can be influential on shopping decisions and boost overall revenue and traffic for stores. WeChat also has integrated services that allow consumers to buy meals and book taxis directly from their application. WeChat could prove valuable in the online to offline transition by helping Wanda get traffic into its malls and resorts through the popular app.
The competition comes against Alibaba, which has more goods transacted than
Amazon
(NASDAQ:AMZN) and eBay (NASDAQ:EBAY) combined. The new joint venture will not be direct competition to Alibaba's main business lines, but definitely takes away some of the growth from the Chinese e-commerce and retail market.
In the recent second quarter, Alibaba reported a 46% increase in revenue to $2.54 billion. That sharp increase comes after the first quarter saw revenue growth of 39%. Operating income increased 27% for the quarter. Alibaba had 279 million active buyers, a 9% increase from the first quarter. Active sellers rose 11% from the first quarter to 8.5 million. Mobile monthly active users rose 15% to 188 million.
The new joint venture also comes at a great time for Baidu, as it has ventured into other areas after seeing its once domination in China slowly fade. The online search leader in China now has a market share of 54.5%, compared to Qihoo (NYSE:QIHU) which has risen to 30.2%. Sohu's (NASDAQ:SOHU) Sogou also has 12.8% of the market. Of course Baidu still beats
Google
(NASDAQ:GOOG) (NASDAQ:GOOGL) in China, which manages only 0.2% of the search market.
Despite the fall in market share, Baidu is still a wonderful investment for people looking for Chinese exposure. In fact, I think the stock may even get cheaper as people head for the exit door and enter Alibaba. Baidu reported second quarter revenue increased 58.5%. Operating profit increased 22.5% and net income rose 34.1%. The company ended the second quarter with $7.8 billion in cash, which makes deals like this new joint venture and other acquisitions possible down the road.
Baidu also has its sights set on international expansion. The company recently entered the Brazilian search marketplace, its first new entry since Japan in 2007. Brazil has a population of more than 200 million people and a growing internet penetration rate. Google dominates the South American country with 98% share of the search market. Baidu also plans on launching search efforts in Thailand and Egypt.
Baidu has seen its shares rise 67% over the last year and more than 500% over the last five years. In 2014, shares are up 25% and still seem to be undervalued. Analysts on Yahoo Finance see the company's revenue growing 54% in fiscal 2014 and 40% in fiscal 2015. Earnings estimates on Marketwatch call for Baidu to post earnings per share of $8.59 in fiscal 2015. This would value shares at 25 time next year's earnings. Google, on the other hand, has a forward price to earnings ratio of 18. Google is expected to see revenue rise 18% in fiscal 2015 after a double-digit gain this current fiscal year.
Tencent is a huge Chinese technology company that owns valuable assets and also owns partial stakes in large companies. The company is best known for its QQ.com and WeChat brands. QQ.com has 82 million monthly users. WeChat has more than 438 million monthly users.
Shares of Tencent are trading close to 52-week highs and the company currently is valued at $154 billion. New reports cite Alibaba could have a market capitalization of $150 to $200 billion. Tencent had 2013 revenue of $9.8 billion compared to $8.5 billion from Alibaba. Baidu reported revenue of $5.2 billion. Tencent is still in high growth mode and with annual sales higher than Alibaba, one could easily suggest that Tencent should have a similar market capitalization as Alibaba.
Tencent should focus on monetizing this new joint venture through its payment service and compete directly with Alibaba's Alipay. In the recent second quarter, Tencent saw 56% of its revenue come from its online games segment, 24% from social networks, 10% from advertising and only 7% from e-commerce. The new joint venture could drastically help that small e-commerce unit become a full force for Tencent.
The new joint venture continues a line of Chinese companies competing against each other. Tencent owns 15% of Alibaba rival JD.com (NASDAQ:JD). Back in March, Alibaba bought a 35% stake in Intime Retail, a leading China department store operator. Alibaba paid $692 million for the stake in an attempt to diversify from its e-commerce dependence. Tencent owns 19.9% of recently public 58.com (NYSE:WUBA), the number one online classified site in China, similar to a Craigslist.
Alibaba also recently fully acquired UCWeb in the largest Chinese merger. UCWeb is the largest mobile browser in China. Reports say Baidu tried to buy UCWeb back in 2012, but was unsuccessful leading to several investments from Alibaba.
UCWeb has 500 million active users in the recent quarter. The company has a 50% market share of mobile browsers in China and surprisingly enough the number one mobile share in India with a 35% share. UCWeb is also big in India, Vietnam, Indonesia and Russia. UCWeb counts HTC, Samsung, Nokia and LG among its partners.
In the battle for China it appears it's Alibaba versus everyone else. In fact, the new joint venture formed by Wanda, Tecent and Baidu unites the three richest men in China in a bid to take Alibaba's e-commerce dominance head on. Wang Jianlin, Pony Ma and Robin Li have their companies in mind when setting up this venture and see Alibaba as a huge threat in several areas and also see the opportunity for multiple players in China's e-commerce marketplace. With deep pockets, this joint venture should see continued cash infusion until it has significant share in the marketplace.
The Wall Street Journal reports Alibaba's IPO show is set to begin next week with a possible IPO date of September 18th. I would love to recommend buying shares of Alibaba, but I believe it will be very hard for average investors to get in due to oversubscribed demand. This could lead to an inflated valuation and several days of wild swings before value is sorted out.
China is an incredible investment opportunity if the right companies are bought by investors. China is the world's largest internet market, but still remains under-penetrated with only 46% of the population connected. Compare that to the 82% penetration rate in the United States.
Instead I believe the move here is to watch several top Chinese companies like Baidu and Tencent. Any unwarranted decline provides a great entry point for investors. The Chinese growth story is still in its infancy and Alibaba isn't the only winner in town.
Editor's Note: This article discusses one or more securities that do not trade on a major exchange. Please be aware of the risks associated with these stocks.
Aus "TechWorld" !! Zwar vom 30 Mai, diesen Jahres, dennoch sehr, sehr spannend !!! TEncent ist - beileibe - nicht nur ein Spieleanbieter !! Das Wachstum von WeChat ist phenomenal !!! Wird sich wohl - seit Mai, nicht wesentlich verlangsamt haben.
30 May 2014 11:02
.
WeChat Is The Fastest Growing Social Network Worldwide
GlobalWebIndex: WeChat becomes the first non-US social platform to achieve a global reach
WeChat, the leading mobile social communication application for smartphones, continues to experience rapid growth in monthly active users, as revealed by GlobalWebIndex (GWI. GlobalWebIndex, a market research company specialising in online consumer behaviours, released its Q1 2014 data indicating that WeChat is growing faster than any other emerging social platform in Asia Pacific and worldwide, with a 1104% active user increase in the last year.
GlobalWebIndex hosts the world's largest multi-market research study on digital consumers, interviewing 170,000 unique individuals annually, covering 32 markets and representing 89% of the global internet audience.
WeChat holds the number one position in growth rate against other social networks in the majority of Asia Pacific markets, including Australia, India, Indonesia, Malaysia and the Philippines. Along with Asia Pacific, the findings revealed Latin America also experienced substantial user increase, with robust active user surges of over 1000% in each market. On a global scale*, WeChat witnessed a growth rate of 1098.8% during the period of Q1 2013 to Q1 2014.
In Australia, WeChat has experienced a growth rate of 347% between Q1 2013 to Q1 2014.
"We are thrilled with the recent GlobalWebIndex findings, further cementing a positive outlook for the upcoming year. WeChat's social, entertaining and innovative offering has evidently catered to the social app audience on a global scale. WeChat consistently strives to provide users with a holistic social communication experience and will continue to deliver with this revolutionary, all-in-one approach," said Poshu Yeung, Vice President of International Business Group at Tencent.
"WeChat has quickly established itself as a major global force within the world of social networking. Over the last twelve months, it has posted particularly impressive increases in user numbers within Asia Pacific and Latin America," said Jason Mander, Head of Trends at GlobalWebIndex.
"In fact, with WeChat recording growth in virtually every market, it is set to become the first non-US social platform to achieve the type of global reach previously enjoyed only by sites like Facebook," continued Mander.
WeChat's success lays within its offering of a unique and seamless interactive experience, with localized content and trustworthy privacy and security measurements. WeChat is proudly the only popular social chatting app certified by TRUSTe, a leader of privacy protection accreditation worldwide. WeChat is revolutionizing the way people connect, communicate and share the joy with friends.
*The global charts featured in this report exclude data for China
About WeChat
WeChat envisions and innovates new ways for people to connect, communicate and share. A mobile social communication app designed for smartphone users, WeChat is the world's fastest growing social app with over 100 million registered accounts internationally.
WeChat empowers users in fun and dynamic ways by bringing together messaging, social communication and gaming in one seamless, interactive experience, with comprehensive privacy and security settings that can be tailored as needed.
WeChat is an all-in-one app that enables users to add friends with several innovative features. These include highly convenient and reliable QR code scanning, phonebook and location-based connection services such as "Hold Together," "People Nearby" and "Shake." The platform facilitates social interaction with real-time "Walkie Talkie," "Voice Call," and "Video Call." Supported on data networks and Wi-Fi, WeChat makes it easy to stay connected with friends anywhere, anytime. Users can choose to communicate and share photos one-on-one, or within their closed social network through "Moments." The popular WeChat Sticker Shop has a variety of fun animated emoticons to express any emotion. Also, with a host of addictive WeChat Games, users can play and challenge their friends on the move, share scores and even find competitors nearby.
WeChat is available free for download on Android, BlackBerry, iOS, Symbian and Windows operating systems.
Learn more about WeChat and download the app at www.wechat.com WeChat Australia
Facebook
page:
http://www.facebook.com/WeChatAustralia
About GlobalWebIndex
GlobalWebIndex is the world's largest ongoing multi-market research study into the digital consumer, annually interviewing 170,000 unique individuals across 32 markets representing 89% of the global internet population. The data collected provides the most detailed and up to date insight on attitudes, motivations, digital brand communications and multi-platform internet behaviours in the market.
GlobalWebIndex's clients include Google, Twitter,
Microsoft
, Group M, Omnicom Media Group, Starcom MediaVest, ZenithOptimedia, Digitas, R/GA, AKQA, Sony, Unilever and Nestlé.
Antwort auf Beitrag Nr.: 47.708.313 von Oberkassel am 05.09.14 19:59:45
Ja, danke, habe es gelesen. Für mich ist auch spannend, wie T sein Geschäft internationalisiert. Denke, wenn sie in USA Fuß fassen wollen, wird wohl mittelfristiges Ziel sein, dann müssen sie mit WeChat in US an die Börse, ..E/Mobile Commerce bietet noch sehr viele Möglichkeiten. ...."to become the most respectet Internet - Company", ist sicher nicht "nur" auf den Asiatischen Raum bezogen. Mindestens ebenso wichtig für mich, ist, dass die Dividende in den letzten 5 Jahren, um 28% angehoben wurde. Für mich ein super Langfristinvestment. Gute Zeit, Gruß B.
Tencent, wachsender Internetgigant !!