Samsung SDI (Seite 13)
eröffnet am 02.11.15 14:07:03 von
neuester Beitrag
18.06.21 16:21:32
von
ISIN: US7960542030 | WKN: 923086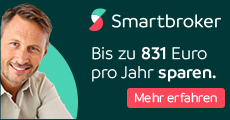 Beitrag zu dieser Diskussion schreiben
Samsung SDI Comes to the Rescue to Support California Energy Industry with Ultra-Fast Battery Delivery for the World's Largest Battery-Based ESS Project http://www.businesswire.com/news/home/20170228006958/en/Sams… * On February 24, 2017, the world's largest Energy Storage System (ESS), a 30 MW, 120 MWh installation powered by AES Energy Storage's Advancion platform and Samsung SDI batteries was unveiled. A second Advancion array utilizing Samsung SDI batteries, a 7.5 MW, 30 MWh installation, was completed nearby and unveiled during the same event.

* Late 2016, Samsung SDI was awarded to supply a staggering 70% (240 MWh out of 340 MWh) of all the batteries for all the ESS projects awarded to address regional reliability concerns in Southern California (including the above mentioned and just unveiled installations).

* Samsung SDI delivered this immense batteries volume across all ESS projects in a remarkably shortened 4 months period from order, to manufacturing, delivery, installation and commissioning.

* With this unprecedented success, Samsung SDI strengthens its position as the #1 battery supplier of energy storage solutions in North America through strategic cooperation with key energy and ESS global leaders awarded as part of the lightning speed procurements.

February 28, 2017 07:12 PM Eastern Standard Time

SEOUL, South Korea--(BUSINESS WIRE)--Samsung SDI (KRX:006400) officially announced that it has successfully delivered the world-largest volume of its most innovative batteries to ESS (Energy Storage System) projects in California, USA. Jointly working with global top energy storage solution providers such as AES,

Samsung SDI has supplied a total of 240MWh of ESS Li-ion batteries and associated Battery Management Systems.

This 240 MWh ESS portfolio of projects is the world's largest volume of its kind ever, and

comprises around 700,000 battery 94Ah cells

manufactured by Samsung SDI. The AES installations alone constitute over 60 percent of delivered batteries, a total of 150 MWh comprising 440,000 of such cells, making it the largest Li-ion battery-based ESS installation in the world.

Samsung SDI pointed out that the capacity totaling 240 MWh corresponds to the energy necessary to power 40,000 households for 4 hours.

In

2015, the USA ESS market was 167 MWh, while the

2016 market rose to 590 MWh

,

with the recent Samsung SDI related ESS projects volume representing almost half, and the AES installations representing about 25% of the US market in 2016. In aggregate, Samsung SDI batteries accounted for more than 40% of the US electric power ESS market last year.

For these exceptional projects, Samsung SDI supplied the ESS batteries to its partners who in turn, provided the full turn-key installation to their final customers.

One key benefit of these projects is to contribute to California's Resource Adequacy needs, enabling more renewable energy penetration by storing in Samsung SDI's ESS batteries some of the renewable electricity generated during the day, and releasing that electricity onto the electric grid when demand is at its maximum.

Such large-scale ESS projects can be used to substitute non-renewable energy resources, as well as to complement natural gas power plants through optimization.

Samsung SDI brought its

key differentiators

to make these projects possible with its most innovative

technologies

, its top

quality and safety

, as well as its most advanced

manufacturing capabilities

; for a

seamless integration

from cells to modules to racks.

AES Energy Storage President John Zahurancik pointed out that "A key element of successfully delivering the largest ESS project in the world has been having trusted relationships with our suppliers to ensure a steady supply of quality components for our Advancion platform. We're pleased to have had Samsung SDI, a certified Advancion supplier for several years, provide batteries to power this record-breaking project."

In 2015, B3, the Japanese secondary battery research company, presented the ESS market prospect and their report established Samsung SDI as the #1 ESS battery provider with market share at 18%.

Most market research companies agree that the

global ESS market is expected to rapidly expand -

from 2.3 GWh in 2016 to 14.8 GWh in 2020

- over 60 percent of annual average growth.

In particular, the

USA market

is regarded as the pivotal influencer of the worldwide ESS market with volume expansion -

from 590MWh in 2016 to 4.2 GWh in 2020

- driven by its continuing improvement and modernization needs of the transmission and distribution assets as well as its continuous renewable energy expansion.
Tesla CEO says may source Samsung battery for energy storage products
By REUTERS
PUBLISHED: 00:35 GMT, 9 June 2016 | UPDATED: 00:35 GMT, 9 June 2016
By Hyunjoo Jin
SEOUL, June 8 (Reuters) -
Tesla Motors
Inc may source batteries from Samsung SDI Co Ltd for its energy systems in homes, companies and utilities, rather than for its electric cars, the U.S. company's chief executive said on Wednesday.
Shares of Samsung SDI, an affiliate of Samsung Electronics Co Ltd, rebounded 3 percent early Thursday.
The stock had fallen 8 percent on Wednesday after Elon Musk tweeted that Tesla was working exclusively with longtime partner Panasonic Corp to supply batteries for its upcoming Model 3, the company's first mass-market car. Panasonic shares rallied nearly 4 percent on Wednesday after his comments.
Asked in a tweet whether Samsung batteries might be used in Tesla Energy, he responded, "yes."
The company launched Tesla Energy storage systems last year to expand its business beyond electric vehicles into supplying energy for homes and businesses.
A Samsung SDI spokesman declined to comment.
Reuters reported on Tuesday a source with direct knowledge of the matter saying that Samsung SDI was making progress in talks with Tesla to supply batteries for the Model 3, as well as Tesla's energy storage products.
The source said Tesla planned to initially use Panasonic as the sole supplier for Model 3 and might add Samsung SDI if and when Tesla's battery plant is unable to meet demand.
Tesla has taken 373,000 orders for the Model 3, which has a starting price of $35,000, about half its luxury Model S liftback sedan. It has said it would begin customer deliveries in late 2017.
Citing "tremendous demand," Musk said in April that Tesla planned to boost total vehicle production to 500,000 in 2018, two years ahead of its original target. Suppliers have said the goal would be difficult to achieve.
Panasonic said last month it was ready, if necessary, to speed up its investment in Tesla's $5 billion Gigafactory battery plant to meet demand for the Model 3.
The Japanese company plans to contribute $1.6 billion to the plant in phases over the next few years. (Reporting by Hyunjoo Jin; Editing by Richard Chang and Stephen Coates)
Samsung SDI to buy battery materials maker
August 28, 2015 10:06 pm JST
Bolstering production
KENTARO OGURA,
Nikkei
staff writer
SEOUL -- Lithium-ion battery giant Samsung SDI plans to buy a battery materials business from a Samsung group company for 18.7 billion won ($15.9 million).
Samsung SDI will obtain Samsung Fine Chemicals' interest in STM, a joint venture established in 2011 by Samsung Group and Toda Kogyo, a Japanese materials maker. The transaction, slated to take place Sept. 16, will give Samsung SDI about 72% of the company. Toda Kogyo's interest will remain unchanged at around 28%.
STM produces positive-electrode materials for Samsung Fine Chemicals.
Samsung SDI, global leader in the lithium-ion battery market, also plans to sell its stake in Samsung BP Chemicals to Samsung Fine Chemicals for 81.9 billion won. Samsung SDI plans to use the fund for investment in automotive battery operations.
von Seeking Alpha 1.11.2015:
http://seekingalpha.com/article/3630506-a-big-week-for-under…
Samsung SDI
Another interesting event occurred this week when Samsung's SDI division, which manufactures small-scale and automotive lithium-ion batteries, sold off a majority stake to Lotte Chemical.
"In an effort to streamline and focus on its core technology business, Samsung Group decided to sell its chemical assets to Lotte Group for about 3 trillion won ($2.6 billion). Lotte Chemical will buy a 31.5% stake in Samsung Fine Chemicals and 90% of Samsung SDI's chemical business." --Shuli Ren of Barron's Asia
Lotte Chemical and Samsung SDI's (OTC:SSDIY) over-the-counter products both dropped at the news, -10.8% and -4.6% respectively, as investors reacted negatively. As Samsung SDI's core revenue stream is set to shift significantly to the battery industry (81%) and away from chemicals, some investors are notably concerned about the division's increasing lack of diversification and the possibility that growth in the li-ion business is not as pronounced as expected. However, with the electric vehicles market projected to experience 42% compounded annual growth rates over the next decade, according to Goldman Sachs, Samsung SDI is actually positioning itself quite well. Bernstein Research firm issued a price target of 160,000 won, or $140.22, representing a 50% upside for the product.
..ist nach dem Verkauf der Chemiesparte an Lotte inzwischen fast ein pure-play auf Li-Ion Batterien;

habe mir heute meine Ansichtsstücke gekauft.
Samsung SDI