10 BAGGER IN OIL. You've never heard of I3 Energy - Kürzel ITE (in Toronto) (Seite 5)
eröffnet am 10.03.21 19:58:52 von
neuester Beitrag
16.04.21 08:16:00
von
ISIN: GB00BDHXPJ60 | WKN: A2DVHV |
Symbol: I32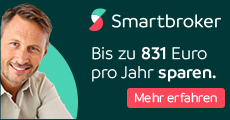 @Drjimjones I'd like to introduce some balanced thinking here. Should they announce a dividend are not tomorrow doesn't prevent them from announcing it thurs fri mon etc and have it retroactive for q1. Filings for q1 2021 are NOT due tomorrow. You can't file a q report on a q that hasn't finished yet. Q1 results will be announced in April.... things that we do know for a fact 1) assets are out performing the original production guidance 2) drilling of Noel was a big win and will add to production and reserves in q2 3) oil prices have increased since last update in Feb. 4) Clearwater is getting a lot of media attention as the "most economical oil play in Canada". 5) we are completely unhedged capturing full spot prices, prices for NG, Edm sweet and WCS are at multi year highs. 6) 25-30k boe/d of infrastructure capacity to quickly and extremely economically expand production of all production streams. 7) major investment firms are calling for 70-85$ oil in 2H 2021 8). Projected gdp growth globally by IMF shows the greatest economic expansion globally since ww2 =. Energy demand 9) us shale is being shut down by Biden which means Canadian producers gain price and market share.....I'm excited as much as all of you to find out what dividend and production guidance will be but if the announcement is delayed as they continue to integrate 3 companies into 1 I'm not going to loose any sleep. In for 5-10x in 2-3 years
$2 million for q1 x 4= $8 million annually/ 700 million shares = $ 0.114 cents a share / $.20 share price = 5.7% yield. Very nice! Not a bad starting point as production rises, oil and gas prices are increasing, demand globally is increasing. I suspect by year end we will see a Robust increase in prices, production and dividend. Best Doc Jones

$2 million q 1 ( that's really good because Jan oil prices was 10$ lower then current) If you say $8 million is 20% of annualized fcf then total fcf is $ 40 million Annually, without Noel tie in, including Jan lower liquids price, production flat etc). 5.7% dividend yield, +40 million in fcf, at 5-6x fcf it's a double, add in production gains and oil/ng price increases a triple +.... then North Sea JV and/or Clearwater development....
@Drjimjones @campbeas I'd stop worrying about every tick, there is always "sell on the news money" let retail sadly do what it does best as whole, miss the boat. Enjoy the next 2 years of growth, based on fcf presented here today the company will be net debt free by the end of q2. Here's the new slogan for the company " Hi we're a new kind of oil company in Canada, no debt, low cost, high dividend paying with a portfolio of low risk multi-decade drilling opportunities as well as a possible Estimate of +100 million barrels in the Clearwater oil play with IRR exceeding 300% and possibly a few hundred million barrels of North Sea Brent (200 million identified already) We plan on at least tripling in size, we already have the infrastructure built for that capacity, bought it for pennies on the dollar, might as well fill it up, looking forward to getting to know you all better, from Uk to Calgary, we are I3!" Might not fit on a coffee mug but do you get the point on why following every tick or trying to understand irrational thinking is a waste of time. Focus on the data. Best Doc
If we agree fcf in 2021 is 40 million and keep it flat in 2022 another 40 million = 80$ million current Enterprise Value is $140 million. Now minus fcf after 8 million a year in dividend = 140 million - 64 million fcf after dividends = 2022 ye Enterprise Value of $76 million / annual fcf 40 million = free cashflow yield of 52.6%. What!? That mean they could buy back every share in under 2 years from fcf.... now consider production growth, higher oil/gas prices, etc ... enthralling isn't it, really straightforward to see why it's the best investment in sector

@Drjimjones If markets were effective or efficient 100% of the time no one would make money. Remember beginning of covid how silly folks said oil/gas is dead forever. Several mlps in us you could have bought at 100%-50% their dividend yield now a year later 1000% gain on stock and income for life. Wes and ceqp specifically. Ask @metalmonkey, he and I were buying them hand over fist
@Drjimjones "The more important implication is that the company is in growth mode via the drill-bit in addition to growth via Canadian M&A. All in, we see i3 Energy as one of the best poised junior oil & gas companies on AIM to capture the tremendous opportunities presented by the oil & gas sector over the years ahead." 24.3p = 42.1 cents Canadian
@Drjimjones Interesting article on the Serenity discovery and development below... then covid hit but this will happen either in. Backend 2021 or 2022. Notice what Dolphin Drilling was going to contribute to get a 10% economic interest in the discovery (what's the other 90% worth held by i3? More then current Enterprise Value). And the production cost was stated and modelled at $20/barrel at current prices of Brent that's a field level margin of 43$/barrel. That's a field level cash flow of $4.3 billion usd at 100 million barrel recoverable. Over the next 2 years i3 has so much growth potential.
---------------
Dolphin Drilling lands deal for i3 Energy's £28.5m Serenity appraisal campaign
https://www.energyvoice.com/oilandgas/north-sea/229639/dolph…
@Drjimjones Had a bit of a tiff on Reddit with a guy who was suggesting oil will never see 70$ soon and demand will fall dramatically in the next couple years....I merely provide data and forecasts from world leading experts etc
https://www.reddit.com/r/Canadapennystocks/comments/mdtcw3/i…
Below are many quoted from opec, EIA. World bank, China dept of energy etc etc folks who have the best data, as you can see you haven't really thought it through. Supply is not infinite and to satisfy demand you must rise up the cost curve. The under investment I spoke of isn't during covid it's over the last 20 years, major field that move the needle take a decade to bring into production. For more than 2 decades we have been consuming more then we are finding. When demand does begin to fall it doesn't fall off a cliff it's a slow decline and 20 years from now ex transportation oils demand it still very very robust from the 1000s of other industrial applications that have no substitute.
You really need to educate yourself beyond the headlines of the promise of green energy, talk to a scientist and an economist it's going to be a multi decade transition.
I3 will do exceptionally well due to its asset base, clean balance sheet and ability to grow its production 2-3x in the next few year. They are starting from a very low base of 9000beo/d and the infrastructure they own can support more then 30k boe/d without spending a penny in it, just drill tie in flow to market. It's a competitive advantage from buying assets at a generational bottom, pennies in the dollar (plus once you factor in the upside of Clearwater oil). Look you get 10x in 2-3 years from the growth internally funded by the company.
"Longer term, its reference case is for oil demand to reach 109.3 million bpd in 2040 and decline slightly to 109.1 million bpd by 2045."
"The pandemic had accelerated a trend for lower oil use in industrialised Organisation for Economic Cooperation and Development countries, and non-OECD growth."
"Electric cars are also increasing their share of the market and OPEC believes that they will account for over 27 per cent of new cars globally by 2045. Nonetheless, OPEC still hopes to boost production in the coming decades as rival output declines.
OPEC Secretary-General Mohammad Barkindo said: "In a year without precedent, we are very proud to bring you this exceptional edition of the [outlook] with the hope that it enriches the global energy dialogue and inspires closer cooperation. Oil will continue to account for the largest share of the energy mix by 2045."
"By 2050, world remains heavily reliant on gas and petroleum products concludes the BloombergNEF (BNEF) study."
"Oil demand will peak in 2035 and then start to fall, especially due to an increase in the number of electric cars, according to BNEF calculations."
"Natural gas will be the only fossil fuel that will continue to grow by 2050, by 0.5% y/y, especially because of consumption in buildings and industry."
"In its post-pandemic scenario, the IEEJ forecasts global oil demand will peak at 106 million b/d in 2040 and fall further to 102 million b/d in 2050 mainly due to dwindling demand for cars, Suehiro said.Oct 15, 2020"
"Oil use will rise to 107.2 million barrels per day (bpd) in 2030 from 90.7 million bpd in 2020, OPEC said, 1.1 million bpd below its 2030
Oil use will jump to 97.7 million bpd next year, reach 99.8 million bpd in 2022 - above the 2019 level - and grow to 102.6 million bpd by 2024, it predicts."
"By 2030, world demand is seen driving Brent prices to $89/b. By 2040, prices are projected to be $132/b. By then, the cheap oil sources will have been exhausted, making it more expensive to extract oil. By 2050, oil prices will be $185/b, according to the EIA's Annual Energy Outlook.
The EIA assumes that demand for petroleum flattens out as utilities rely more on natural gas and renewable energy. It also assumes the economy grows around 2% annually on average, while energy consumption decreases by 0.4% a year."
"Petroleum remains most-consumed fuel in US before 2050 In its latest Annual Energy Outlook 2021 (AEO2021), the US Energy Information Administration (EIA) forecasts that, in the reference case, petroleum and other liquids remains the most-consumed fuel in the US before 2050."
@Drjimjones Revisiting of thesis ...In 3-5 weeks the first ever Q filing will be filed on TSX/AIM as a producer, dividend payer and production growth company. After which, quickly Analyst will crunch numbers and release their price targets. We are beginning this journey from a low production base which means a little capital invested will cause tremendous growth. Considering we only produce 1500-2000 barrels of oil a day, 15-20% of production but 44% of rev, a modest increase in oil production will have an outsized effect on fcf. AS well the infrastructure in place supports a +3x production growth.

1) First ever filling on TSX, what to look for:
(in Canadian $)
- current production profile, fcf forecast and at what product price, current rate of dividend implies 27-41 million in FCF, therefore including cash on balance sheet - 8 million in dividend annually = cash balance of 43-55 million year end, therefore they have a lot of cash to develop and grow, what is the amount slated to grow in 2021. What is the forward production guidance? Hedging update, what %, at what price to protect downside and secure cashflow in the event of another downturn in prices. Launch of new website and updated presentation, detailing each area, reserves mix, drilling locations and economics. Updated NPV, etc...
2)- North Sea update
3)-Clearwater Update, when is the first well
4)- Plan of expansion of area where Noel was successful drilled, Reserves attributed to Noel and offset wells
5) Any bolt on acquisitions for cash, adding production and reserves
6) Plan to put a reserve base leading facility to grow company by buying PDP assets
7) Increase of dividend in q3-q4 as prices and new production comes online
8) Long term in 2023 the debt will mature and be paying off by cash on hand adding 4 million a year to FCF that was servicing debt. That means they could increase dividend 50% by simply transferring those payments to shareholders.

Data Points

Dividend yield = 6%
High-Quality Asset Heavy
High Liquids Production
High-Quality FCF
Low-Cost Producer, low base decline rate
Only JR. with jurisdictional Asset Diversity (Canada and UK)
Leverage to international Brent Oil Market, forecast now targeting Brent at $80 = $5 Billion field level cashflow from Serenity discovery
Current Policy to payout 20-30% of FCF in dividends to shareholders, increasing to 40% over time
Completely unknown to North American investors
NAV of +$700 Million USD, trades at a massive discount to every multiple used to evaluate Oil and Gas Companies in Canada
WCS oil and EDM. SWEET are at/near 7 year highs in Canadian Currency
CLEARWATER, CLEARWATER, CLEARWATER, IRR's over 350% UPSIDE TO OIL DISCOVERY, NORTH SEA, UK already +600 million ooip barrels possible and up to 300 million barrels recoverable, 100 million barrels recoverable discovered already
Announcement of a Reserve Backed Lending Facility to acquire more Producing Assets / Take out the remainder of Term loan / accelerate Clearwater DevelopmEnt 9 from #ite, about an hour ago
Drjimjones  Thanks, just doing my part to educate investors. I strongly believe we have a big rerate coming in May after Q1 is filed. Much of The world is still down imagine the oil/NG liquid prices when full demand returns, 43% of our production is liquids we are currently highly leveraged to rising wti prices, 2H 2021 growth in production and Clearwater then next year the North Sea development (Brent prices) will give us yet another blast higher coupled with high global GDP. It's 10x 2-3 years out. Current getting 6% in dividends until it no longing boring is a beautiful thing.
Beitrag zu dieser Diskussion schreiben
10 BAGGER IN OIL. You've never heard of I3 Energy - Kürzel ITE (in Toronto)