Ariba - News - 500 Beiträge pro Seite
eröffnet am 01.04.00 11:46:23 von
neuester Beitrag 15.04.00 23:26:56 von
ISIN: FR0000075954 | WKN: 938526 |
Symbol: RI7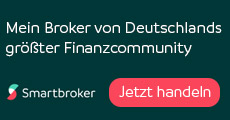 Beitrag schreiben
Durchsuchen
Ariba B2B Commerce Platform Powers Partsbase.com, First Operational B2B Marketplace for Aviation, Aerospace Industries
Currently Conducting Online Auctions for Over $20 Million in Aviation Parts...
MOUNTAIN VIEW, Calif., March 31 /PRNewswire/ -- Ariba, Inc. (Nasdaq: ARBA) today announced that Partsbase (Nasdaq: PRTS) has successfully created the first operational business-to-business (B2B) marketplace serving the $187 billion U.S. aviation, aerospace and defense industries. Partsbase is driving the first transactions through its Partsbase.com marketplace by conducting "live" online auctions, powered by the Ariba B2B Commerce Platform.

Partsbase.com today offers the largest, most comprehensive functional marketplaces for buyers and suppliers in the aviation, aerospace and defense industries. It serves over 13,000 members globally, including numerous major aviation and aerospace companies such as Honeywell. Partsbase.com addresses all segments of the industry, from aviation parts and equipment to aircraft sales and employment opportunities. By providing consolidated ordering and real-time liquidation mechanisms for new, used and overhauled aviation parts, Partsbase.com is streamlining the commerce process, increasing competition and driving down the costs of buying, selling and trading for marketplace participants.

According to a 1999 Goldman Sachs study, the total U.S. Aerospace/Defense market is estimated at $187 billion for the year 2000. This figure is expected to reach approximately $219 billion by 2004, with nearly 35% -- or $77 billion dollars -- of those sales conducted over the Internet.

"Partsbase was the first to fulfill the need for a B2B marketplace to streamline commerce in the huge, highly fragmented aviation and aerospace industry," said John Baumstark, senior vice president of net markets at Ariba. "With the creation of Partsbase.com, they have succeeded in bringing thousands of buyers and hundreds of suppliers of all sizes together online. Using the comprehensive capabilities of the Ariba B2B Marketplace solution and Ariba B2B Commerce platform, Partsbase is making it easier for these buyers and suppliers to exchange information, negotiate the best deals, and generate new business."

Using the Ariba B2B Commerce platform, the world`s pre-eminent open platform for B2B e-Commerce, Partsbase is facilitating real-time collaboration and dynamic trade in its aviation marketplace. Currently, Partsbase.com supports over 250 auctions of all types, including English, Dutch, Japanese and sealed bid. These dynamic trading mechanisms enable both buyers and sellers to optimize prices for goods and services, and also to trade commodity items. Partsbase.com offers marketplace participants auction opportunities on more than two dozen categories of vital products and services, including avionics, computers, electronics, aircraft engines, helicopter equipment, fuel cells and landing gear.

Honeywell currently is conducting a one-week auction on the Partbase.com site to sell over $9 million of aviation parts, including aircraft parts, engine parts and framework parts. Previously, Honeywell used traditional methods -- phone, fax, EDI -- to find buyers for their parts inventory, and the sales process often took months.

The flexibility and scalability of the Ariba B2B Commerce platform supports the high volume, multi-buyer/multi-seller transaction requirements of the Partsbase marketplace, and enables marketplace participants to realize greater economies of scale than those attainable through legacy business systems. Partsbase.com plans to extend its marketplace through the Ariba B2B Commerce Platform by providing additional procurement and transaction capabilities and access to a variety of hosted Ariba B2B Commerce Services that may include electronic payments and logistics.

About Partsbase.com

PartsBase.com is an online provider of Internet business-to-business e-commerce services for the aerospace industry. The global Partsbase.com marketplace enables over 13,000 members in more than 115 countries to buy and sell new, used and overhauled aviation parts, perform auctions, look for a job or employee, and sell aircraft in an efficient, competitive, and cost-effective manner. The Partsbase marketplace utilizes a database of approximately 1,200 suppliers and over 40 million line items of inventory, constituting one of the largest independent databases of inventory and information in the aerospace industry. Current marketplace members include Boeing, Honeywell, Federal Express, Pratt & Whitney, Northrup Grumman Aviation and United Parcel Service. For further information, visit www.partsbase.com.
Bank of America, Ariba say form B2B alliance
CHARLOTTE, N.C., April 4 (Reuters) - Bank of America Corp. (NYSE: BAC) and e-commerce company Ariba Inc. (NASDAQ: ARBA) on Tuesday said they have formed an alliance to create an Internet-based financial services marketplace for business customers.

Bank of America will use Ariba technology in creating Banc of America Marketplace LLC, a new company that will start up and run the business-to-business marketplace for the bank`s two million business customers.

Ariba, based in Mountain View, Calif., and Bank of America will share in transaction-based revenues from the alliance.

Bank of America expects the marketplace`s services to include electronic invoicing capabilities, extensive payments capabilities and foreign exchange.

The alliance will gather Bank of America`s roughly $7 billion in yearly worldwide purchasing from outside suppliers and streamline its procurement process, the companies said.
Ariba sees second quarter revenues above expectations
MOUNTAINVIEW, Calif., April 4 (Reuters) - Ariba Inc. (NASDAQ: ARBA) on Tuesday said it expects its second quarter revenue to exceed expectations because of better-than-expected demand for its business-to-business software and services.

Ariba said in a statement it expects revenue for the quarter ended March 31 in the range of $36 million to $38 million, "the largest quarter ever reported by Ariba."

Comparative figures from a year earlier were not immediately available.

Ariba said it will report its fiscal second quarter earnings after the close of trading on April 12.
Hallo buckweiser,
wäre dir dankbar, wenn du das ganze in kürze auch auf deutsch vermitteln könntest.
Ansonsten danke ich dir für deine ausführlichen Berichte hi und da.
Gruß SG
OK

Ariba baut neuen B2B-Marktplatz
Wie Ariba heute bekanntgab, wird der erste B2B-Marktplatz für die Luftfahrt-Industrie auf einer von Ariba entwickelten Technologie basieren.
Diese Lösung wird sowohl den real-time Handel von neuen und gebrauchten Flugzeugteilen, wie auch Internet-basierte Auktionen ermöglichen.
3.4.2000
Ariba mit Großinvestitionen in Asien
Das B2B Unternehmen Ariba beabsichtigt lt. Business Times Investitionen im zweistelligen Millionenbereich in Singapur und der Asien/Pacific Region zu tätigen. Ariba wählte den Hauptsitz für seine Aktivitäten in der Region in Singapur.
Ariba will Analystenschätzungen übertreffen
04.04.2000 Ariba Inc. (NASDAQ: ARBA, WKN: 923835): Das Business-to-Business (B2B) e-Commerce Unternehmen Ariba hat angekündigt, die Analystenschätzungen für das zweite Quartal um 25% bis 30% zu übertreffen. Dieses gab das Unternehmen  am Dienstag bekannt. Vorbörslich konnte die Aktie daraufhin deutlich zu legen. Der Aktienkurs war in den letzten Tagen aufgrund der schlechten Marktumgebung und einer Herabstufung durch Prudential Sec. deutlich unter Druck geraten. Die vollständigen Quartalszahlen sollen am 12. April veröffentlicht werden.
iCongo.com Selects Ariba B2B Commerce Platform for Dynamic Trade in Global Sporting Goods Marketplace
BOSTON, Mass. and MOUNTAIN VIEW, Calif., April 13 /PRNewswire/ -- iCongo.com and Ariba, Inc. (Nasdaq: ARBA) today announced that iCongo.com has selected the Ariba(R) B2B Commerce Platform to power iCongo.com`s leading online B2B sporting goods trading exchange. iCongo.com will use the Ariba B2B Commerce Platform, including the Ariba B2B Dynamic Trade solution, to enable sporting goods industry sellers and buyers to engage in various types of business-to-business online auctions.

Using state of the art technology, iCongo.com has built the first online trading community tailored to the sporting goods industry, providing full business-to-business e-Commerce capabilities for seller and buyer companies. The traditional supply chain for sporting goods is highly fragmented and inefficient and as a result, retailers, distributors and manufacturers are increasingly seeking new ways to make their supply chain more efficient. Now, through the iCongo.com Trading Exchange with its efficient Browse2Buy(TM) procurement system and the addition of Ariba-powered Bid2Buy(TM) auctions, the sporting goods industry has an unprecedented array of powerful tools at its disposal that will allow users of the exchange to drastically increase their supply chain efficiency.

"Ariba`s dynamic trading solution adds significant value to the iCongo.com marketplace," explains Irwin Kramer president and CEO of iCongo.com. "Due to the seasonal and trend-driven nature of the sporting goods industry, there is a strong need for sellers to be able to move excess inventory and out of season or out of style merchandise. Now, with the addition of iCongo.com`s advanced auction systems, sellers are able to obtain the best market price -- quickly and efficiently. In addition, buyers will benefit from increased purchasing opportunities, enhanced product selection and reduced costs."

"By selecting the Ariba B2B Commerce Platform to power their exchange, iCongo.com is providing its user community with leading-edge tools that will greatly enhance the value of conducting business within the Sporting Goods Trading Exchange," said John Baumstark, senior vice president of net markets at Ariba. "Through the use of the Ariba B2B Dynamic Trade solution, buyers and sellers are able to recognize substantial cost reductions by managing inventory in a much more cost-effective and timely manner."

Forrester Research predicts that revenue from online business auctions will grow from $8.7 billion in 1998 to $52.6 billion in 2002, while Keenan Vision forecasts that in the same period, dynamically priced B2B transactions will rise to $88 billion -- representing 27% of the value of all B2B e-commerce transactions.
Beitrag zu dieser Diskussion schreiben
Es handelt sich hier um eine ältere Diskussion, daher ist das Schreiben in dieser Diskussion nicht mehr möglich. Bitte eröffnen Sie
hier
eine neue Diskussion.