SunPower: SunPower kündigt weitere Kostensenkungsmaßnahmen an (Seite 18) | Diskussion im Forum
eröffnet am 24.04.12 13:31:36 von
neuester Beitrag
25.05.22 15:02:12
von
ISIN: US8676524064 | WKN: A1JNM7 |
Symbol: SPWR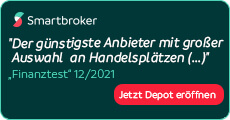 Werte aus der Branche Halbleiter
| Wertpapier | Kurs | Perf. % |
| --- | --- | --- |
| | 7,560 | +563,16 |
| | 74,27 | +245,44 |
| | 110,10 | +147,14 |
| | 194,95 | +145,22 |
| | 129,15 | +134,82 |
| Wertpapier | Kurs | Perf. % |
| --- | --- | --- |
| | 4,530 | -54,43 |
| | 37,35 | -57,75 |
| | 49,90 | -61,52 |
| | 161,31 | -65,09 |
| | 102,60 | -69,37 |
Werte aus der Branche Halbleiter
| Wertpapier | Kurs | Perf. % |
| --- | --- | --- |
| | 7,560 | +563,16 |
| | 74,27 | +245,44 |
| | 110,10 | +147,14 |
| | 49,90 | -61,52 |
| | 161,31 | -65,09 |
| | 102,60 | -69,37 |
Beitrag zu dieser Diskussion schreiben
Antwort auf Beitrag Nr.: 43.991.428 von Andrew6466 am 07.01.13 19:44:15
leider falsch
Buffet ist hier mit drin, noch Fragen?!

Andrew
Ich vermute, dass die 10$ heute noch getestet wird. Ab 14:30Uhr wissen wir mehr. NmM
Die ersten ziehen Ihre target Kurse hoch.
11$ = 8,34€
Da gibt es noch weiter erhohlungsbedarf am Kurs.

http://www.bloomberg.com/news//2013-01-03/sunpower-jumps-as-…
SunPower Jumps as Lazard Upgrades Shares After Buffett
By Christopher Martin - Jan 3, 2013 10:17 PM GMT+0100
SunPower Corp., the solar-panel maker that announced a $2.5 billion deal with Warren Buffett's utility yesterday, rose the most in more than seven years after Lazard Capital Markets LLC upgraded it.
SunPower climbed 48 percent to $9:07 at the close in New York, the biggest gain for the San Jose, California-based company since Nov. 17, 2005. The BI Solar Index (BISOLAR) of 17 companies climbed 14 percent, its largest gain since March 26, 2009.
Large-scale utility solar plants, similar to the projects that Buffett's MidAmerican Energy Holdings Co. agreed to buy, and cost reductions will help boost SunPower's earnings through 2014, Lazard's Sanjay Shrestha and Aditya Satghare wrote in a note to clients today. They raised the shares to buy from neutral.
"As investors gain confidence in meaningful upside to current street estimates, the shares should continue to move higher," according to the note.
Lazard set a price target of $11 a share
, almost double the $5.68 average target price of ten analysts' estimates compiled by Bloomberg.
Antwort auf Beitrag Nr.: 43.979.351 von nicolani am 03.01.13 20:09:35
ja und wie die abgeht! Endlich...hatte aber leider zu wenig nachgekauft
für meinen Geschmack...
na da geht doch noch was! könnte ein hiflyer in 2013 werden!
MidAmerican Solar Acquires World's Largest Solar Development from SunPower

Antelope Valley Solar Projects Will Generate 579 Megawatts for Southern California Edison


PHOENIX and SAN JOSE, Calif., Jan. 2, 2013 /PRNewswire/ -- Today, MidAmerican Solar, a subsidiary of MidAmerican Renewables, and SunPower Corp. (NASDAQ: SPWR) announced MidAmerican Solar's acquisition from SunPower of the 579-megawatt Antelope Valley Solar Projects (AVSP), two co-located projects in Kern and Los Angeles Counties in Calif. Together, the two combined projects will form the largest permitted solar photovoltaic power development in the world and will create an estimated 650 jobs during construction.

"We are pleased to be working with SunPower on this project. MidAmerican Renewables, a subsidiary of MidAmerican Energy Holdings Company, has a total portfolio of more than 1,830 megawatts of owned assets, including wind, geothermal, solar and hydro assets," said Bill Fehrman, president of MidAmerican Renewables. "We are excited about these projects because they support our core business principle of environmental respect. We are very proud to add SunPower technology to our portfolio of projects."

The Antelope Valley Solar Projects will provide renewable energy to Southern California Edison (SCE) under two long-term power purchase contracts approved by the California Public Utilities Commission.

"The Antelope Valley Solar Projects mark a historic milestone for the energy industry," said Howard Wenger, SunPower president, regions. "We are delivering highly reliable low-cost renewable energy at a very large scale. SunPower is proud to partner with MidAmerican Solar and SCE, recognized leaders in clean energy development, bringing critically needed jobs and economic opportunity to California and helping the state achieve its renewable portfolio requirement."

"SCE appreciates the opportunity to work with SunPower and MidAmerican Renewables to meet California's renewable energy goals," said Nicole Neeman Brady, SCE's director of contracts, renewable and alternative power.

SunPower developed the co-located Antelope Valley Solar Projects over the last four years. At the 3,230-acre site, SunPower will install the SunPower® Oasis® Power Plant product, fully integrated, modular solar technology that is engineered to rapidly deploy utility-scale solar projects while minimizing land use. The Oasis product uses high-efficiency SunPower solar panels mounted on SunPower® T0 Trackers, which position the panels to track the sun during the day, increasing energy capture by up to 25 percent. In addition, SunPower will be the engineering, procurement and construction contractor and will operate and maintain the facility via a multiyear services agreement. Construction of the solar project is scheduled to begin in first quarter 2013, with the plants expected to be complete by year-end 2015.

AVSP has secured final conditional use permits and has completed full environmental review pursuant to the California Environmental Quality Act.

According to estimates provided by the U.S. Environmental Protection Agency, the project is expected to offset more than 775,000 tons of carbon dioxide emissions per year, which is equivalent to removing almost three million cars from California's highways over 20 years of the plant's operation.

MidAmerican Solar's projects also include the 550-megawatt Topaz Solar Farms in San Luis Obispo County, Calif., and a 49 percent ownership interest in the 290-megawatt Agua Caliente solar project in Yuma County, Ariz.

"We are pleased to be working with SunPower on this development and look forward to establishing a mutually beneficial relationship with Southern California Edison as our customer for energy generated by this project. As we have done at our other solar project locations, we will work hard to establish positive and productive relationships with community and county neighbors and stakeholders," said Paul Caudill, president, MidAmerican Solar.

SunPower has more than 1,000 megawatts of solar power plants operating worldwide, including the first 130 megawatts of the 250-megawatt California Valley Solar Ranch, which is under construction in San Luis Obispo County, Calif.
SunPower Corporation and Toshiba Extend Long-Standing Partnership through 2018


SAN JOSE, Calif., Dec. 4, 2012 /PRNewswire/ -- SunPower Corporation (NASDAQ: SPWR) today announced that is has extended its long-standing partnership with Toshiba through 2018. Toshiba has sold SunPower Corporation's world leading technology solar panels since 2010, making Toshiba the efficiency leader in the Japanese residential market.

Under the terms of the master supply agreement, SunPower will provide more than 100 megawatts of its highest-efficiency residential solar panels annually exclusively to Toshiba. Toshiba will offer solar systems with SunPower's highest efficiency solar modules in the rapidly growing Japanese residential market. Since the company first partnered with Toshiba in 2010, it has delivered more than 150 MW of its high-performance solar panels.

"Toshiba has become a leading provider of high efficiency solar systems to the Japanese residential market and this extended agreement means we will continue to deliver the most reliable photovoltaic systems in the country for years to come," said Toshiba Executive Officer, Corporate Vice President, Takeshi Yokota. "We greatly value our partnership with SunPower and the opportunity to market their premium product systems."

"Our strong partnership with Toshiba has been instrumental in our rapid growth in the Japanese residential market," said Tom Werner, SunPower Corporation president and CEO. "Extending our partnership through 2018 provides further certainty in a region that values our high efficiency, high reliability, guaranteed performance solar panels."
SunPower Signs Joint Venture Agreement in China

Partners with TZS, Inner Mongolia Power and Hohhot City to Manufacture and Deploy SunPower C7 Tracker for Inner Mongolia, Other China Regions

SAN JOSE, Calif., Dec. 3, 2012 /PRNewswire/ -- SunPower Corp. (NASDAQ: SPWR), a Silicon Valley-based manufacturer of high-efficiency solar cells, solar panels and solar systems, today announced that it signed a definitive agreement to form a joint venture with partners Tianjin Zhonghuan Semiconductor (TZS), Inner Mongolia Power Group (IMP) and Hohhot Jinqiao City Development Company (HJCD) for the manufacturing and deployment of the company's proprietary SunPower® C7 Tracker (C7) concentrator technology in the Chinese market.

The joint venture, based in Hohhot, Inner Mongolia, PRC, will manufacture and deploy SunPower's high efficiency, C7 concentrator solar systems in Inner Mongolia and other regions in China. Under the terms of the definitive agreement, SunPower will invest $15 million, of the total capitalization of the joint venture of $60 million, for a 25 percent ownership stake. The joint venture is subject to the approval of the PRC government with initial C7 deployment expected to begin by the end of 2013.

"This agreement capitalizes on the capability of SunPower's next generation C7 technology to deliver industry leading cost effective energy," said Tom Werner, SunPower president and CEO. "Working together with our team of strong local partners who bring different strengths to this project, we believe that we can deploy significant volumes of C7 power plants to help serve China's growing need for clean power. We also expect that this venture will facilitate the development of a low cost, high volume C7 supply chain and accelerate our C7 cost reduction roadmap."

"This joint venture collaboration embeds essential winning factors including our excellent natural resources, the best photovoltaic technologies and diligent, committed partners," said Huadong You, chairman of TZ Group. "Our four-party, three country landmark partnership sets a role model for the industry and also embraces challenges for a sustainable future."

"This joint venture is a new milestone in the development of the PV industry in Hohhot City and the Inner Mongolia Autonomous Region," said Yi Qin, mayor of Hohhot City. "We look forward to leveraging the strengths of Hohhot City to support the success of this venture and have full confidence in this winning collaboration among the four partners."

"We are fully committed to the success of this joint venture and we will meet the expectations of all levels of government, as well as those of our partners," said Fusheng Zhang, CEO of IMP. "IMP has an excellent grid infrastructure, leading experience in grid integration of renewable energy and strong resources."

The SunPower C7 Tracker combines single-axis tracking technology with rows of parabolic mirrors, reflecting light onto 22.8 percent efficiency SunPower Maxeon® cells, the world's most efficient commercially available solar cells. Using mirrors to reduce the number of solar cells required to generate electricity lowers the levelized cost of energy by up to 20 percent compared to competing technologies. For example, a 400-MW C7 power plant requires less than 70 MW of SunPower solar cells.
Durchsuchen
Beitrag schreiben
SunPower: SunPower kündigt weitere Kostensenkungsmaßnahmen an