New CrowdStrike Report Finds an Increase in Cyber Adversaries Turning to Business Disruption as Main | Diskussion im Forum
eröffnet am 08.02.20 20:17:48 von
neuester Beitrag 10.02.20 15:17:40 von
ISIN: US22788C1053 | WKN: A2PK2R |
Symbol: 45C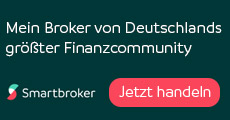 Beitrag schreiben
Durchsuchen
election security


CrowdStrike, Ukraine, and the DNC server: Timeline and facts

Politicizing cybersecurity only serves to undermine trust in its practices and objectivity, experts fear.
By Cynthia Brumfield
CSO | Dec 3, 2019 3:00 am PST
President Donald Trump, Senator John Kennedy from Louisiana and Secretary of State Mike Pompeo have all given credence to what cybersecurity experts and the US intelligence community deride as a baseless conspiracy theory pushed by Russia. That theory posits that Ukraine, and not Russia, was responsible for hacking into the networks of the Democratic National Committee (DNC) in the run-up to the 2016 presidential election.
Kennedy quickly backtracked from blaming Ukraine for the DNC hack, ...
The FBI properly collected forensic evidence
Trump's mention of the FBI's failure to take the presumably single server was considered then and now a misleading accusation given that the DNC decommissioned more than 140 servers after the Russian hack, ...
....
Key facts about the DNC hack
Other contradictory facts surrounding Trump's finger-pointing at Ukraine also appear to be incontrovertible.
1. CrowdStrike is an American company headquartered in Sunnyvale, California, founded by three American citizens, all of whom came from cybersecurity company McAfee. The company's CTO and co-founder Dmitri Alperovitch was born in Moscow and escaped as a young teen with his family to the United States during the Soviet era. The company is publicly traded on the US
Nasdaq
exchange.
2. In May 2016, CrowdStrike's incident response team was called by the DNC to respond to a breach and discovered two sophisticated Russian adversaries (Cozy Bear and Fancy Bear) on the DNC network. CrowdStrike discussed its investigation in a blog post after the DNC went public with the attack. In December 2016, CrowdStrike released a more detailed report on its analysis.
3. In January 2017, a comprehensive assessment by the US intelligence community concluded, among other things, that Russian intelligence gained access to the DNC networks starting in July 2015 and maintained that access through March 2016.
4. In July 2018, Special Counsel Robert Mueller brought an indictment against 12 Russian intelligence officers for the hacking of the DNC and the Clinton campaign. The indictment offers specific and persuasive evidence on how Russia accomplished the breaches. It also outlines how that evidence was weaponized through the use of fake persona Guccifer 2.0, among other means of information dissemination.
5. The 448-page report by Mueller on his team's investigation into Russian 2016 election interference, ...
DNC hack related to earlier German Parliament hack
Intelligence agencies and cybersecurity specialists were tracking Russian threat groups long before the DNC hack, studying their fingerprints and monitoring their activities. Shortly after the DNC revealed it had been hacked, Matt Tait, ...
https://www.csoonline.com/article/3482006/crowdstrike-ukrain…
Antwort auf Beitrag Nr.: 62.624.083 von teecee1 am 08.02.20 20:17:49

25. September 2019, 20:00 Uhr

Crowdstrike und Donald Trump: "

Ich möchte, dass Sie uns einen Gefallen tun

" - Neben dem Thema Joe Biden sprach Donald Trump mit dem ukrainischen Präsidenten Selenskij auch über das amerikanische IT-Sicherheitsnunternehmen Crowdstrike.

- Trump bittet Selenskij dabei um einen "Gefallen". Dieser solle dem Thema "auf den Grund gehen".

- Crowdstrike untersuchte 2016 den Hacker-Angriff auf das Wahlkampfkomitee der Demokraten und machte Russland verantwortlich.

Von Jannis Brühl und Max Muth

Die Dokumentation des Telefonats von US-Präsident Trump mit dem ukrainischen Präsidenten Wolodimir Selenskij, die das Weiße Haus vorlegte, verärgert die Demokraten. Der Grund ist vor allem, dass sie in dem Telefonat einen Versuch Trumps sehen, Ermittlungen gegen seinen möglichen Wahlkampfgegner Joe Biden durch die Ukraine anzustoßen. Wer sich mit IT-Sicherheit oder der mutmaßlichen Einmischung Russlands in den Wahlkampf 2016 auskennt, den ließ eine andere Passage aufhorchen. Trump nennt den Namen "Crowdstrike". So heißt ein Unternehmen, das sich auf die Analyse von Hacking-Angriffen spezialisiert hat.

Dass Trump Crowdstrike ins Spiel bringe, sei "einfach schockierend", ...

https://www.sueddeutsche.de/digital/hacker-trump-crowdstrike…

.......................................................................................................
https://en.wikipedia.org/wiki/CrowdStrike
History
CrowdStrike was co-founded by George Kurtz (CEO),[4][5] Dmitri Alperovitch (CTO),[6] and Gregg Marston (CFO, retired) in 2011.[7][8] In 2012, Shawn Henry, a former Federal Bureau of Investigation (FBI) official who led both the FBI's criminal and cyber divisions, was hired to lead sister company CrowdStrike Services, Inc., which focused on proactive and incident response services.[9] In June 2013, the company launched its first product, CrowdStrike Falcon.[10] The company became known for providing threat intelligence and attribution to nation state actors[11] that are conducting economic espionage and IP theft.[12]
In May 2014, supported by CrowdStrike's reports, the United States Department of Justice charged five Chinese military hackers for economic cyber espionage against United States corporations. CrowdStrike also uncovered the activities of Energetic Bear, a group connected to the Russian Federation that conducted intelligence operations against global targets, primarily in the energy sector.
After the Sony Pictures hack, CrowdStrike produced evidence implicating the government of North Korea within 48 hours, and demonstrated how the attack was carried out.[13] In 2014, CrowdStrike played a major role in identifying members of Putter
Panda
, the state-sponsored Chinese group also known as PLA Unit 61486, perpetrators of cyberattacks on U.S. infrastructure and defense, as well as on European satellite and aerospace industries.[14][15]
In May 2015, the company released researcher Jason Geffner's discovery of VENOM, a critical flaw in an open-source hypervisor called Quick Emulator (QEMU),[16] which is used in a number of common virtualization products. This vulnerability could allow attackers to access sensitive personal information.[17] In October 2015, CrowdStrike announced that it had identified Chinese hackers attacking technology and pharmaceutical companies immediately before and after President
Barack Obama
and Chinese President Xi Jinping publicly agreed not to use cyberspies to conduct economic espionage against each other. The alleged hacking would have been in violation of that agreement.[18]
CrowdStrike released research in 2017 showing that 66 percent of the attacks to which the company responded that year were fileless or malware-free. The company also compiled data on the average time needed to detect an attack and the percentage of attacks detected by organizations themselves.[19]
In February 2018, CrowdStrike reported that in November and December 2017 it had observed a credential harvesting operation in the international sporting sector, with possible links to the cyberattack on the opening ceremonies of the Winter Olympics in Pyeongchang.[20] That same month, CrowdStrike released research showing that 39 percent of all attacks observed by the company were malware-free intrusions. The company also named which industries attackers most frequently targeted.[21] That March, the company released a version of its Falcon product for mobile devices and launched the CrowdStrike store, which opens the Falcon platform to third-party applications.[22]
In January 2019, CrowdStrike published research reporting that Ryuk ransomware, used by cyber actor Grim Spider to target businesses, had accumulated more than $3.7 million in cryptocurrency payments since it first appeared in August.[23]
Also in 2019, CrowdStrike released its 2018 Global Threat Report, which ranked cybercriminals in order of fastest actors to operate within a network, with Russia coming in first.[24][25] The company also revealed that it tracked 81 named state-sponsored actors in 2018, and at least 28 were conducting active operations throughout the year. The research showed that of the sophisticated attacks that the company attributed to nation-states, China was responsible for the plurality: more than 25 percent.[26]
.......................................
https://qmap.pub/read/3841
https://qmap.pub/themes/read/16 DNC Servers /

Seth Rich Leaks

16

Collection of Democratic National Committee (DNC) internal emails published (leaked) by DCLeaks and WikiLeaks during the 2016 Democratic National Convention. Seth Rich was the source leaks, miffed that the DNC railroaded Barry Sanders. Seth Rich was subsequently murdered by MS-13 hitmen. DNC had CrowdStrike investigate their servers and falsely claim that Russian hackers were behind the leak. Meanwhile, neither the FBI nor CIA ever examined the servers.
Antwort auf Beitrag Nr.: 62.624.242 von teecee1 am 08.02.20 20:53:06

Samstag, 8. Februar 2020

X-22

Report vom 7.2.2020 -

Der stille Krieg wird im Schatten ausgefochten

- Gerechtigkeit kommt - Episode 2091b

Übersetzung von Dirk Dietrich*

----

Post 3841

https://qmap.pub/read/3841 RUSSLAND HAT SICH NICHT IN DIE WAHLEN VON 2016 EINGEMISCHT.

Q gibt uns einen älteren Drop vom 12. Februar 2019

https://qmap.pub/read/2697

in dem er alle Namen aufzählt, die bereits gefeuert sind. James Comey, Andrew McCabe, Jimbo Vicky, James Baker, und viele mehr.

Und in Post 3841 gibt Q uns einen Twitterlink zu M2Madness:

M3thods
@M2Madness

Listen carefully and I highly suggest you watch the full episode...

https://twitter.com/M2Madness/status/1225606976912199680

...

"Hört gut zu, und ich schlage vor, Ihr schaut euch die ganze Episode an... Volle Länge:

https://youtu.be/dCSwqca8KXU

"

Das ist eine 3-teilige Reportage von Glenn Beck, wovon Anon Rah bereits Teil 1 und 2 ins Deutsche übersetzt hat. Hier werden die Zusammenhänge über die Ukraine, CrowdStrike und die ganze

Korruption

, die Hintergründe und die Akteure über den Ukraine-Skandal aufgedeckt und es geht viel weiter als nur zu Hunter und Joe Biden und ihr Engagement dort. Sehr empfehlenswert:

Dave bringt hier nur einen kleinen Ausschnitt aus Teil 3, der gestern erst erschienen ist:

https://youtu.be/f_wkq4JVTNg?t=1978

"6. Burisma Holdings Limited finanziert den Atlantikrat Ukraine, der mit abtrünnigen Mitarbeitern des US-Aussenministeriums assoziiert ist. Five Eyes and CrowdStrike in der Ukraine mit Hilfe einer Privatbank. Wenn CrowdStrike tatsächlich Teil einer Liste von Zahlungsempfängern von Burisma ist, dann ist dies eine weitere Verbindung in den USA, die unsere Staatsanwälte benutzen könnten, um das Geld zu verfolgen, genau wie Hunter Biden. Was war CrowdStrike? Plötzlich ist die Erwähnung von CrowdStrike nicht mehr so lächerlich, denn es geht nicht um die Verschwörung -

es geht um Geldwäsche.

"

Q sagt:

Wenn korrupte Polizisten die Untersuchung des DNC-Einbruchs leiten würden, könnte man dann argumentieren, dass es korrupt war?
Wenn korrupte Polizisten die Untersuchung der Wahlbeeinflussung leiten würden, könnte dann ein Argument dafür vorgebracht werden, dass sie korrupt war?
Wenn korrupte Polizisten die Untersuchung des privaten Server/E-Mail-Skandals von [HRC] leiten würden, könnte man dann argumentieren, dass es korrupt war?
RUSSLAND hat den DNC-SERVER NICHT 'GEHACKT' [eingedrungen].
>interner Download / Freisetzung
>Crowdstrike-Manipulation der Quelle
RUSSLAND HAT SICH NICHT IN DIE WAHLEN VON 2016 EINGEMISCHT.
>Crowdstrike-Manipulation der Quelle
Die Wahrheit wird öffentlich gemacht werden.
Q

Und wir wissen, dass

Julian Assange

alle Antworten dazu hat. Er ist die Quelle. Und ich glaube, dass er sehr bals in die USA zurückkommen und aussagen wird. Über Seth Rich, der die Daten vom DNC-Server runtergeladen hat - es war kein russischer Hack - Assange wird alles darüber offenlegen.

https://qlobal-change.blogspot.com/2020/02/x-22-report-vom-7…

............

Glenn Beck - deutsch - Die Hydra der Demokraten - Fabian Society, deepstate Teil 1 von 2

24,615 views • Dec 10, 2019

Glenn Beck - deutsch - Die Hydra der Demokraten Teil 2 von 2

20,504 views • Dec 16, 2019
Antwort auf Beitrag Nr.: 62.624.428 von teecee1 am 08.02.20 21:39:25
Kunstler: The Democratic 'Resistance' Is "Titanically Self-Unaware"
Tyler Durden
01/17/20
… Dmitri Alperovitch (also
Atlantic
Council) co-founder of Crowdstrike, the company that "examined" the supposedly …
.....
Ukraine Asks FBI To Help Probe Alleged Burisma Hack
Tyler Durden
01/16/20
… - one of whom was a lead employee at cybersecurity firm Crowdstrike , which was the only company allowed to analyze …
.....
Establishment Pundits Go Nuts Over New Russian Hacking Conspiracy
Tyler Durden
01/14/20
… firm with foundational ties to the
NSA
and to Crowdstrike , which you may remember as the extremely shady …
.....
Here Comes Wikigate 2: NYT Claims Russian Hackers Successfully "Breached" Burisma…
Tyler Durden
01/14/20
… - Blacke Darche - also worked at the NSA and most notably, Crowdstrike. While NYT admits it is not yet clear what the …
.....
New Lawsuit Claims Rod Rosenstein Led Task Force that Spied On Sharyl Attkisson's Comput…
Tyler Durden
01/09/20
… Henry left the FBI in 2012 and now is president of CrowdStrike Services, the cybersecurity firm hired by …
https://www.zerohedge.com/search-content?search_api_fulltext…
................................................................................................................................................
Friday, March 24, 2017
CroudStrike, DNC and the Russian Hack that Never Was?
Cybersecurity Firm That Attributed DNC Hacks to Russia May Have Fabricated Russia Hacking in Ukraine
Michael J. Sainato - COUNTERPUNCH
The cyber security firm outsourced by the Democratic National Committee, CrowdStrike, reportedly misread data, falsely attributing a hacking in Ukraine to the Russians in December 2016. Voice of America, a US Government funded media outlet, reported, "the CrowdStrike report, released in December, asserted that Russians hacked into a Ukrainian artillery app, resulting in heavy losses of howitzers in Ukraine's war with Russian-backed separatists. But the International Institute for Strategic Studies (IISS) told VOA that CrowdStrike erroneously used IISS data as proof of the intrusion. IISS disavowed any connection to the CrowdStrike report.
Ukraine's Ministry of Defense also has claimed combat losses and hacking never happened." The maker of the military app allegedly hacked called CrowdStrike's report "delusional," and told VOA that CrowdStrike never contacted him either before or after they completed their report. VOA News noted Ukraine's rebuttal to CrowdStrike received little media attention as CrowdStrike's report was widely cited in media outlets throughout the United States as further evidence of Russia hacking the United States. Alperovitch, who gave several interviews on CrowdStrike's initial report to the Washington Post and other media outlets, refused to comment on VOA News' report.
The report sheds further skepticism on CrowdStrike's findings and objectivity in their conclusions, which several cyber security experts and former CIA and NSA officials have cast doubt on, especially given that several media outlets reported in early January 2017 that the DNC never allowed the FBI to examine their servers themselves, ...
http://2164th.blogspot.com/2017/03/croudstrike-dnc-and-russi…
........................................................................................................................................................
Georg Kurtz Sells 141,164 Shares of Crowdstrike Holdings Inc (NASDAQ:CRWD) Stock
Posted by Bryan LeMar on Feb 7th, 2020
Crowdstrike logoCrowdstrike Holdings Inc (NASDAQ:CRWD) CEO George Kurtz sold 141,164 shares of the stock in a transaction dated Thursday, January 9th. The stock was sold at an average price of $56.28, for a total transaction of $7,944,709.92. The transaction was disclosed in a document filed with the
SEC
, which is available at the SEC website.
George Kurtz also recently made the following trade(s):
Get Crowdstrike alerts:
On Thursday, January 16th, George Kurtz sold 2,344 shares of Crowdstrike stock. The shares were sold at an average price of $62.52, for a total transaction of $146,546.88.
On Monday, January 13th, George Kurtz sold 2,344 shares of Crowdstrike stock. The shares were sold at an average price of $59.50, for a total transaction of $139,468.00.
On Monday, January 6th, George Kurtz sold 2,344 shares of Crowdstrike stock. The shares were sold at an average price of $53.50, for a total transaction of $125,404.00.
On Monday, December 9th, George Kurtz sold 124,748 shares of Crowdstrike stock. The shares were sold at an average price of $49.78, for a total transaction of $6,209,955.44.
NASDAQ:CRWD traded down $0.10 during trading hours on Friday, reaching $62.09. 3,054,636 shares of the company's stock were exchanged, ...
https://slatersentinel.com/news/2020/02/07/george-kurtz-sell…
.......................................................................................................................................
3848
Sen. Lindsey Graham: "Die Hälfte der an den Russland-Ermittlungen beteiligten Personen geht ins Gefängnis"
Q
!!Hs1Jq13jV6
9 Feb 2020 - 4:17:53 AM
https://twitter.com/SullengerCheryl/status/12263346226588344…
Die untere Hälfte wurde instruiert (99% gut).
Der erste wird eine Schockwelle aussenden.
Q
.................
Greg Rubini
@GregRubini
·
23h
the first to be arrested will be McCabe & Strzok.
maybe as early as Monday or Tuesday next week.
https://twitter.com/GregRubini/status/1226193709886320641
.....
Antwort auf Beitrag Nr.: 62.628.265 von teecee1 am 09.02.20 18:32:28
Pouissant
@Pouissant1
Profile picture
Feb 7th 2020, 35 tweets, 42 min read
https://twitter.com/Pouissant1/status/1225882582375641093
..............
For those that understand easier reading than listening.
This tweet is for you.
FULL Video here-
.....
Glenn Beck Presents: Ukraine: The Final Piece
1]
3]
All connected?
8]
Dirty money to shell companies in Cypress
then to
Lativa-cleans $$
then goes to new shell companies in London
18]
What happened to OUR money?
Money laundering expose`
https://deutsche-wirtschafts-nachrichten.de/2015/08/28/ukrai…
https://deutsche-wirtschafts-nachrichten.de/poisci?lex=0&sea…
19]
Money Money
ering 101
24]
Biden had Shokin fired.
2 wks later-Lativa sent letter stating the info they had on corruption between Kolominski & Hunter.
25]
Enter CROWDSTRIKE
Dems & MS Media have called it a conspiracy theory to debunk it.
27]
Private Investigators discovered Hunters finances-including connections to
CROWDSTRIKE
.
MONEY LAUNDERING RING.
CALL YOUR REPRESENTATIVES & DEMAND AN INVESTIGATION.
https://threadreaderapp.com/thread/1225844951214370816.html
.............................................................
... 💣 ... SHELL -> NordStream 2 -> welche Firmen & Politiker + Banken & OILigarchen sind beteiligt ... ??? ... 💶 ...




Ostseepipeline
...
Neben den deutschen Unternehmen Uniper und Wintershall Dea sind die französische Engie, die österreichische OMV und die britisch-niederländische Shell-Gruppe bei Nord Stream 2 engagiert. Sie tragen 50 Prozent der Finanzierung des Projekts. Der russische Gaskonzern Gazprom ist Eigentümer und Betreiber der Pipeline.
...
https://www.handelsblatt.com/politik/international/ostseepip…
........................................................
Beitrag zu dieser Diskussion schreiben