NPC Inc. - japanischer Lieferant von Solarmodul-Automatisierungstechnik - 500 Beiträge pro Seite
eröffnet am 27.08.08 22:56:14 von
neuester Beitrag
10.11.11 11:03:55
von
ISIN: JP3165840004 | WKN: A0M7HE |
Symbol: 59N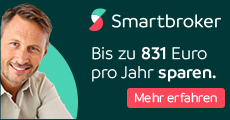 http://www.npcgroup.net/eng/cms/press.html
leider finde ich keine Bilanzen...
vielleicht im japanischen Teil?

Sales 6,560mn Yen YY+19.8% / Ordinary Income 1,078mn Yen YY+24.6% QTR Results of NPC Incorporated (eol News)
Last update: 9:00 p.m. EDT July 14, 2008
TOKYO, Jul 14, 2008 (BUSINESS WIRE) -- NPC Incorporated(TOKYO:6255) News:
Company Name NPC Incorporated
Company Code (TOKYO:6255)
Market Tokyo Stock Exchange
Section Mothers
Industry Machinery
Fiscal year end August 31
Announce date July 11, 2008
Category Third Quarter
Announce Term September 1, 2007 - May 31, 2008
Consolidated/Non-consolidated Consolidated
Company Profile
NPC Group's vacuum technologies have been employed in various fields, ranging from vacuum food packaging to photovoltaic module manufacturing.
We are engaged in two operations. They are the vacuum packaging machine business, which corresponds to demands related to food and industrial or electronic components; the photovoltaic manufacturing equipment business related to the downstream-process (module process). Both of these are supported by vacuum technologies, our core technologies that we have been accumulating since our foundation. The vacuum technologies are technologies with new possibilities and wide spheres of application.
(Photovoltaic manufacturing equipment business)
--Tabber and Stringer (soldering machine)
This equipment wires each cell in a continuous fashion during the manufacturing process of photovoltaic modules, which are a package of cells aligned on hardened glass. It usually solders two tabs (ribbons), on a single cell.
--Vacuum Laminator
This equipment laminates photovoltaic modules. After heating the layers of package of cells aligned on the hardened glass, protection films, and others, it completes the modules by pressing them evenly under controlled vacuum.
--Cell Tester
This equipment is used in the initial stages of photovoltaic module manufacturing. It measures a cell's output by applying simulated sunlight to each solar cell, and classifies cells based on its output.
--Module Tester
This equipment is used in the final inspection process of photovoltaic module manufacturing. It measures output by applying simulated sunlight to finished photovoltaic modules.
(Vacuum packaging machine business)
--Vacuum Packaging Machines
This is the most commonly used vacuum packaging machine employed mainly for food packaging. It is the technology of which is used for degassing and sealing of containers or bag of packaging foods for the purposes mainly of corruption prevention and thermal sterilization.
--Special Vacuum Equipment
This special vacuum equipment customizes various packaging needs, including the packaging of wafers, substrates, electronic components, and other items that require a clean-room environment. It can also handle the packaging of vacuum insulating materials, which has to be done in a medium vacuum, and the packaging of large, heavy, or powdered items.
Millions Growth
of Yen
Consolidated Earnings Highlights unless
otherwise
stated
----------------------------------------------------------------------
Sales 6,560 +19.8%
Operating Income 1,056 +19.7%
Ordinary Income 1,078 +24.6%
Net Income 638 +25.3%
Earnings Per Share (Yen) 78.56
Consolidated Financial Position
----------------------------------------------------------------------
Total Assets 12,146
Net Assets 5,734
Equity Ratio (%) 47.2
Net Assets per Share (Yen) 662.89
Shares Issued at Term-End(Including Treasury Stock)
(shares) 8,650,560
Consolidated Cash Flows
----------------------------------------------------------------------
Operating Cash Flow 1,507
Investing Cash Flow -3,268
Financing Cash Flow 3,158
Cash and Equivalents at End-Term 2,545
Non-consolidated Earnings Highlights
----------------------------------------------------------------------
Sales 6,486 +19.9%
Operating Income 995 +33.1%
Ordinary Income 999 +35.2%
Net Income 581 +35.3%
Earnings Per Share (Yen) 71.57
Non-consolidated Financial Position
----------------------------------------------------------------------
Total Assets 11,909
Net Assets 5,558
Equity Ratio (%) 46.7
Net Assets per Share (Yen) 642.55
For further detail please use the URL link below.
http://www.npcgroup.net/en/ir/highlights.html
We do not guarantee the accuracy of the data shown above.
Also we cannot be held responsible for any damages arising from/associated with this data.
Copyright (C) 2008 eol,Inc. All Rights Reserved.
SOURCE: NPC Incorporated
Habe mir mal anhand der auf der Webseite gegebenen Datenpunkte ein grobes Bild zu machen versucht:

demnach schätze ich den Gweinn des gestern zuende gegangenen Geschäftsjahres auf eta 1 Mrd. Yen; ergäbe KGV von gut 40, EK-Rendite 20%, KBV von 7,5

also arschteuer; allerdings ist Spire z.B. von der substanz her genauso hoch bewertet, nur macht keinen Gewinn.


Wäre dankbar, wenn jemand einen englischen GB findet...
NPC Incorporated to Acquire Property
Reuters Key Development - Oct 10, 2008
NPC Incorporated announced that it has decided to acquire a property located in Ehime, Japan at the price of JPY 840 million on October 10, 2008.
2009.01.07 The first quarter financial results ended November 30th, 2008.
2008.10.10 Financial results for the previous fiscal year ended August 31st, 2008.
2008.10.10 Notice on purchase of a fixed asset.
2008.08.28 Revision of business forecast for this fiscal year ending August, 2008 and revision of dividend for this year.
Antwort auf Beitrag Nr.: 36.680.920 von R-BgO am 02.03.09 14:06:08
Die seit Mitte 2007 (IPO-Preis: 3.200 Yen) an der Börse Tokio notierte NPC (www.npcgroup.net) stellt neben Vakuumverpackungsmaschinen vor allem Maschinen zur Produktion von Solarmodulen und -batterien her. Im Geschäftsjahr 2007/8) erzielte NPC bei einem Umsatz von 9,25 Milliarden Yen (74 Millionen Euro, +43 Prozent) einen Konzerngewinn von 1,35 Milliarden Yen (10,8 Millionen Euro, +98 Prozent) erzielt.
We strive to select and concentrate our business resources on the market of photovoltaic manufacturing equipment while making the most of our experience and know-how accumulated in the vacuum packaging business.

We greatly appreciate your understanding and support for the Group.
For the consolidated fiscal year under review, we posted increased sales and profits thanks to robust sales of full-scale module manufacturing lines and composite devices in the core business of photovoltaic manufacturing equipment. Net sales soared 43.0% from a year earlier to 9,373 million yen, with ordinary income of 1,431 million yen, up 80.8% year-on-year, and net income of 834 million yen, up 78.4%.
Demand for photovoltaic systems, a typical example of clean energy, is expanding rapidly as people's awareness of environmental protection and conservation is growing. For further growth, the Group plans to expand its market share in the photovoltaic module market by concentrating its management resources on "enhancing research and development," "reinforcing output capacity at the Matsuyama factories" and "strengthening the worldwide 24-hour support structure" to bolster our expertise.
To grow into a corporation recognized by society, we will also push forward with the establishment of a lateral internal control system, aimed at developing a corporate code of conduct, compliance and a risk management system and at promoting efficient management.
We would like to ask for your further understanding and support for the business of the Group.

October 2008
Announcement on Stock Split and Amendment in the Articles of Incorporation


We hereby notify that the stock split and amendment in the Articles of Incorporation resulting from
the split were resolved by the board of directors held on July 30, 2009. Details are as follows.

Description

1. Stock Split
(1) Purpose of the stock split
The stock split is intended to increase the liquidity of shares and broaden our investor base by
lowering the investment price of our stock. Thus we would like to make the environment favorable to
the investors.

(2) Outline of the stock split
a) Stock split procedure
The stocks held by the shareholders of record on Monday, August 31, 2009, will be split
according to a 2-for-1 ratio.

b) Increased number of stocks resulting from the stock split
The stock increased by the stock split shall be the common stock, and the number of
issued and outstanding shares of common stock at the close of August 31, 2009, will be
multiplied by 1 (one).

(3) Schedule
The date of electronic public announcement Friday, August 14, 2009
The date of record Monday, August 31, 2009
The effective date of stock split Tuesday, September 1, 2009
Business Results
1. Analysis of Business Results
In the fiscal year ended August 31, 2009, following the global recession due to the September failure in the U.S, there has been a
rapid decline in corporate earnings and capital expenditures in Japan along with consumer spending shifting at a weak note resulting
from employment uncertainty. Although there are some economic indicators showing that the recession has reached the bottom, the
tone is still weak.
As for our photovoltaic manufacturing business which is our core business, the photovoltaic industry has temporary leveled off
and shakeout of uncompetitive manufacturers occurred due to the excess inventory coming up from Europe which holds the major
market demand and also the downward revision of supportive measures towards installations such as in Spain. As a result, the
number and content of inquiries for manufacturing equipments have also grown weaker. However, manufacturers who hold high
technology and experiences are continuously making progress, and the rise in global environmental awareness following
governmental supportive measures from new regions such as Southern Europe, Eastern Europe, and Asia have resulted in
improvement of the NPC Group's inquiries toward the end of the period. Under such circumstances, the Group has increased output
capacity and production efficiency along with further reduction in a manufacturing cost in order to deal with rich backlog from the
start of the period and to prepare for the market recovery. In addition, the Group established offices in Shanghai, China and
Singapore to correspond to the expanding market demand in Asia and have been preparing for the worldwide demand expansion.
In the vacuum packaging machine business, as in the previous fiscal year, the Group expanded sales to manufacturers of industrial
components and electronic components in order to diversify the customer base, corresponding to the shrinkage of the food industry.
In addition, the Group concentrated on developing technologies and products that match customer's demands. The aim is to sell
special vacuum packaging machines to companies outside the food industry.
Due to these activities, consolidated net sales increased to 14,164,117 thousand yen, 154.8% of the previous year. Operating income
increased to 2,626,973 thousand yen, 189.5%. Ordinary income increased to 2,623,526 thousand yen, 183.3%. Net income increased
to 1,575,844 thousand yen, 188.8%.
April 8, 2010
To whom it may concern

NPC Incorporated
1-1-20 Minamisenjyu, Arakawa
Tokyo 116-0003, Japan


Notice Concerning the Construction Plan for Matsuyama Factory No.4

We hereby notify that the plan to construct the Matsuyama factory No.4 has been approved at
the Board of Directors' Meeting held on April 8, 2010.


Description

1. Reason for the construction of Matsuyama factory No.4
As for the photovoltaic manufacturing equipment business, the recent amount of our orders is
growing at a pace exceeding the market recovery. Since the amount of received orders are expected to
grow continuously, we will work on increasing our production capacity appropriately and on a timely
basis, corresponding to the growing production volume and the strong requests of a shorter lead time from
our customers.

2. Outline of the Matsuyama factory No.4
(1) Location: Matsuyama city, Ehime prefecture
(2) Start of operation: Around December, 2010
(3) Amount of investment: Approximately 2 billion yen which is scheduled to be self-financed
(4) Annual Production capacity: Approximately 8 billion yen

3. Future Prospects
The operation of the new factory is to start around December, 2010, which is during the next
fiscal year ending August 31, 2011, having no influence on the business results for the current fiscal year
ending August 31, 2010. Please refer to "Announcement on the Revision of Business Forecast"
announced on March 30, 2010, for the full year business forecast for this year.
Further schedules concerning acquisition of fixed assets will be disclosed immediately after it
is resolved.
Kurs sehr stark runtergekommen
Beitrag zu dieser Diskussion schreiben
Zu dieser Diskussion können keine Beiträge mehr verfasst werden, da der letzte Beitrag vor mehr als zwei Jahren verfasst wurde und die Diskussion daraufhin archiviert wurde.
Bitte wenden Sie sich an
feedback@wallstreet-online.de
und erfragen Sie die Reaktivierung der Diskussion oder starten Sie eine neue Diskussion.
NPC Inc. - japanischer Lieferant von Solarmodul-Automatisierungstechnik