Continental Gold Ltd
eröffnet am 31.08.10 11:41:24 von
neuester Beitrag 11.01.20 13:31:17 von
WKN: A14UZD |
Symbol: LLA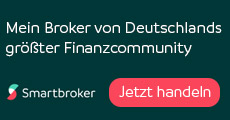 Beitrag schreiben
Durchsuchen
Antwort auf Beitrag Nr.: 40.073.032 von picassos am 31.08.10 11:41:24
Investment Industry Regulatory Organization of Canada - Trading Halt - Continental Gold Ltd - CNL
8/30/2010 10:05 AM - Canada NewsWire
TORONTO, Aug. 30, 2010 (Canada NewsWire via COMTEX News Network) --
The following issues have been halted by Investment Industry Regulatory Organization of Canada (IIROC):
<< Issuer Name: Continental Gold Ltd TSX Ticker Symbol: CNL Time of Halt: 9:54 am Reason for Halt: Pending News >>
SOURCE: Investment Industry Regulatory Organization of Canada (IIROC)
SOURCE: Investment Industry Regulatory Organization of Canada (IIROC) - Halts/Resumptions
contact - IIROC Inquiries (416) 646-7299 - * Please note that IIROC is not able to provide any additional information regarding a specific trading halt. Information is limited to general enquiries only.
Copyright (C) 2010 CNW Group. All rights reserved.
Quelle:
http://www.stockhouse.com/tools/?page=%2FFinancialTools%2Fsn…
Antwort auf Beitrag Nr.: 40.073.032 von picassos am 31.08.10 11:41:24
Eine kursbewegende News wird veröffentlicht
. Tradinghalt wird gemacht wenn es um signifikante News geht. In Deutschland (Berlin) wird Continental so gut wie gar nicht gehandelt. Erst Ende des Jahres ist eine Auflistung in Frankfurt geplant. Infos bekommst du unter
http://www.continentalgold.com
Antwort auf Beitrag Nr.: 40.073.951 von visas am 31.08.10 13:55:21
http://www.midasletter.com/news/100702_Continental-Gold-Back…
Continental Gold: Back in Business in Colombia
By Claire O'Connor and James West
MidasLetter.com
Friday, July 2, 2010
Continental Gold Ltd.(TSX: CNL) began trading on the TSX on April 19th 2010 following an amalgamtion with Cronus Resources Ltd. Continental's flagship project is Buriticá, a high-grade gold vein system, with historic gold production and areas that would allow for expansion. The company also has an extensive portfolio of projects in areas of known gold mineralization in Colombia, and is currently focusing on a program at its two key properties that will provide 30,000 – 60,000 metres of infill, step-out and exploration drilling.
"The diligence and dedication of Continental's professional team has moved this company forward tremendously since the amalgamation and TSX listing just a short two months ago, and I would personally like to thank them for their efforts." comments Continental Gold CEO Ari Sussman, "I look forward to working with our new team to develop Continental's exceptional projects and drive the company to the next stage."
Continental is an advanced-stage exploration company with eight gold projects covering 200,000 hectares in Colombia, all 100% owned by Continental with no royalties. Of these promising projects, the high-grade Buriticá and Berlin Gold Projects, covering 18,000 and 27,000 hectares, respectively, are at the forefront of the property pack. Continental has aggressive work plans for both projects over the next 18 months.
The Buriticá Gold Project
Buriticá is the company's highest priority property and is located in the Antioquía Department of Colombia, 75km northwest of Medellín. The project boasts excellent infrastructure with power and water readily available and accessibility guaranteed with paved roads.
Situated in a mineral-prolific region consisting of 18,000 hectares of high-grade gold veins and disseminated mineralization in breccias and sediments, Buriticá has a history of small-scale gold production and a bulk-sample operation continues to date. This property is characterized by a +500 meter 'Main Vein Zone' in a gold vein/breccia system located predominantly between two regional faults. Recent drilling by Continental Gold in the main vein zone has returned intersections of up to 79.09 g/t gold over 19.2 meters and 91.99 g/t gold over 7.0 meters. Continental Gold has also intersected a second, previously undetected, gold vein zone outside the Main Vein Zone which it refers to as the Veta Sur system. Initial results indicate this area contains the same type of high grade material as the main zone, returning results such as 12.18 g/t of gold over 38.1 meters and 12.01 g/t gold over 34.9 meters. Additional drilling is planned for this new Veta Sur system to determine its extent.
Continental's Progress at Buriticá
The mineralization at Buriticá consists of a porphyry-related carbonate base metal and gold vein and breccia system that has yielded numerous important areas of mineralization and several additional targets to be tested. Since the first discovery-hole in late 2007, Continental has completed over 17,000 metres of diamond drilling and over 1,200 metres of underground development at this project.
However, despite the significant drilling already undertaken at the property, the company believes Buriticá has more to offer. The project is now at the resource definition stage and, as well as planning an NI 43-101 mineral resource estimate within the next 12 months, Continental intends to complete 30,000 to 60,000 meters of drilling to explore the significant additional high grade vein potential and the lower grade disseminated gold potential they believe exists in several areas on the property. During the second and third quarters of 2010, Continental will have a minimum of four drills operating on the Buriticá property to complete a program of step-out drilling around the main vein corridor, to test areas outside this corridor
The Berlin Gold Project
Berlin is a drill-ready gold project located approx. 90 km north of Medellín. Another past-producing property in an area known for its historical gold production, the Berlin concessions cover 28,000 hectares and include the historical Berlin mine which operated from 1930 to 1946 and produced 413,000 oz of gold from a 20-metre thick lens with a production grade of 16 g/t Au and recoveries of 94%.
To date, surface mapping and sampling indicate excellent potential for large-scale mesothermal veins contained within a large, orogenic gold system. With over 80% of the known mineralized trend undrilled, more than 11 km of favorable vein trend in two subparallel belts have been outlined with a minimum of 4,000 metres of drilling planned in 2010.
Dominical, Dojura and Santander
While Buriticá and Berlin are Continental's highest priorities, the company also has several other promising projects simmering on the back burner, including a joint venture with AngloGold Ashanti on the Dojura project. Located in the Choco Department of Colombia and covering 37,235 hectares, Dojura constitutes a large area of porphyry-style alteration with significant historical alluvial gold production. The JV states that AngloGold Ashanti can earn up to 75% interest over three years by spending US$6.9 million in combined option payments and on exploration and development.
Also worth keeping an eye on are the Dominical and the Santander gold projects. The 100%-owned, 6,500 hectare Dominical property is a grass roots discovery of epithermal vein systems with strike extents of 400 – 1,500 meters. Chip samples produced 1.15 grams per tonne of gold at 12 meters, 1.00 grams at 24 meters and 0.86 grams at 30 meters.
The 100%-owned Santander project covers 6,000 hectares of concessions and is located near Ventana Gold's La Bodega property. Known, yet again, for historical high-grade production; Santander is situated on a belt in which the most prominent global gold rush is now occurring.
Why Columbia?
When asked, why Colombia? Continental was ready with a veritable arsenal of reasons:
Columbia has the 5th largest economy in Latin America (GDP US$242 Bn);
The country has the steadiest growth rate in Latin America 1970 – 2007 (WB);
Lowest average inflation in Latin America 1998 – 2008 (DANE);
FDI (Foreign Direct Investment) increased 400% 2002 - 2008 (Colombia Central Bank);
2nd Best business climate in Latin America (World Bank);
2nd Best investor protection in Latin America (Forbes);
3rd Largest population in Latin America: 44.5 million people;
4th Largest market cap. total in Latin America, and;
US$8.8 billion infrastructure investment through 2012;
Mining royalties to government of 3.2%.
With its corporate amalgamation now complete, Continental Gold Ltd., and its international management team with over 40 years combined Colombian experience, is now focused entirely on the exploration and development of its significant Colombian portfolio. Continental Gold has approximately 71 million share outstanding (96 million fully-diluted and has a solid cash position.
Follow Continental's drill program and mine development progress at www.continentalgold.com.
Antwort auf Beitrag Nr.: 40.073.032 von picassos am 31.08.10 11:41:24
Robert Allen, Chairman
Robert Allen has 40 years´ experience in the mining industry and has been involved in the identification, financing and development of oil, gas, coal and metals properties globally for over 30 years. Currently, Mr. Allen is the Chairman and Director of Grupo de Bullet, a private Colombian company with an extensive portfolio of gold, copper, and polymetallic mineral projects totaling over 1,000,000 hectares. Dedicated to the development of Grupo's Colombian project portfolio, Mr. Allen has been responsible for all of Grupo's key acquisitions.
Ari Sussman, Director
Ari Sussman has over 15 years' of experience in both the resources and investment markets sectors. Having dedicated the majority of his career to the natural resources industry, Mr. Sussman has been instrumental in sourcing, funding and developing high-quality mineral assets. Presently, he also serves as CEO of Colossus Minerals Inc, which is developing the famous Serra Pelada project, a high-grade gold, platinum and palladium project in Brazil. Previously, Mr. Sussman was involved in Titanium Corporation Inc and spear-headed its business strategy to develop technology to extract titanium and zircon from the tailing of the open-pit oil sands producers in Canada.
Patrick Anderson Director
Patrick F. N. Anderson is an exploration geologist, entrepreneur, and business executive with over 16 years of experience working in the resource sector. After graduating with a geology degree from the University of Toronto, he held the role of resident project geologist on a successful kimberlite exploration program in Venezuela. Since then, he has been a consulting geologist on gold, base metals and diamond projects for junior explorers, major producers and mineral industry consulting firms in South America, North America and Europe. Mr. Anderson was Director, President, CEO and co-founder of Aurelian Resources Inc., which discovered a 13.7 million ounce gold deposit in 2006 and was acquired by Kinross Gold in 2008. Mr. Anderson serves on the boards of Colossus Minerals Inc., Noront Resources Ltd. and Continental Gold. He was named Mining Man of the Year by The Northern Miner in 2009 and received the PDAC´s Thayer Lindsley Award for international discovery in 2008.
Jaime Gutierrez Director
Mr. Gutierrez is a Civil Engineer and has spent over 25 years in the mining industry. He serves on the boards of several Colombian enterprises involved in mining, plastic, nonprofit foundation, business and trading associations and civil works industries. Since 2000, he has served as the General Manager of CIIGSA, a smelting company located in Medellín, Colombia. He has held positions with C.I Trade, and Fundicion Gutierrez as Production Manager, Deputy Manager and General Manager. He has been consultant and co-director in studies regarding management and distribution of royalties in Colombia. Mr. Gutierrez received his Bachelor of Civil Engineering at School of Engineering of Antioquia and is a member of the General Direction Room of the University. He has also a specialization in Finance from The University of EAFIT and was trained in Valme Industries in France, in melting, analysis and refining of precious metals and also in Johnson Mathey in England.
James Felton Director
James Felton is a business and financial consultant with an emphasis on corporate finance and international capital markets.
Timothy Warman Director
Timothy Warman is a professional geologist with over 20 years´ experience in all phases of the mining industry, from grass roots exploration through feasibility and development. Most recently he held the role of Vice President, Corporate Development of Aurelian Resources Inc., where he led the exploration team in Ecuador, initiated and managed early-stage development studies, marketed Aurelian to international investors and played a significant role in successfully negotiating the $1.2 billion acquisition of Aurelian by Kinross Gold Corporation. Prior to Aurelian, Mr. Warman held senior positions in a number of mining and exploration companies in North America, Africa and Europe.
Paul Murphy, Director
Paul Murphy is a retiring partner of PricewaterhouseCoopers LLP, where he has served as National Mining Leader and West Cluster Leader in Canada. Throughout his career, Mr. Murphy has worked primarily in the resource sector and his clients have included major international oil and gas, and mining companies. Mr. Murphy's professional experience includes financial reporting controls, operational effectiveness, international financial reporting standards and SEC reporting issues, financing, valuation, and taxation as they pertain to the mining sector. Mr. Murphy has a Bachelor of Commerce degree from Queen's University and has been qualified as a chartered accountant since 1975.
More recently, Mr. Murphy joined Guyana Goldfields as its Executive Vice President of Finance and its Chief Financial Officer and Alamos Gold as a director.
Antwort auf Beitrag Nr.: 40.073.982 von visas am 31.08.10 13:58:55
Ari Sussman, President and CEO
Ari Sussman has over 15 years' of experience in both the resources and investment market sectors. Having dedicated the majority of his career to the natural resources industry, Mr. Sussman has been instrumental in sourcing, funding and developing high-quality mineral assets. Presently, also serves as CEO of Colossus Minerals Inc, which is developing the famous Serra Pelada project, a high-grade gold, platinum and palladium project in Brazil. Previously, Mr. Sussman was involved in Titanium Corporation Inc and spear-headed its business strategy to develop technology to extract titanium and zircon from the tailing of the open-pit oil sands producers in Canada.
Vic Wall, Special Advisor
Vic Wall brings to the Continental team a wealth of expertise and experience in the generation, acquisition and evaluation of precious, base metal and energy mineral projects. Dr. Wall is a geologist with 35 years in the minerals mining, consulting, exploration and research industries. Following a career in Australian and North American academes, he held senior positions in a number of multinational major and junior minerals companies. A Fellow of the Australian Institute of Geoscientists, Dr. Wall is Principal of Taylor Wall & Associates, a Brisbane-based consultancy that provides geoscientific services to mineral companies and government agencies, worldwide. His professional highlights include the targeting and acquisition of gold and base metal deposits on several continents, developing new models for precious, base metal and energy mineral systems. Between 1989 and 1996, Dr. Wall served as the Principal Geologist and Chief Geologist, Project Generation for MIM Exploration Pty. Ltd. In 2001, Dr. Wall was named the winner of the Goldcorp Challenge. Dr. Wall is also a co-founder and current VP of Exploration for Colossus Minerals Inc., the junior mining company developing the famed Serra Pelada, high-grade precious metals project in Brazil.
Stuart Moller, MSc, P. Geo, Vice-President Exploration
Stuart Moller has over 30 years of world-wide experience in the exploration and mining industry with a focus on precious metals. Prior to joining Continental Gold as the company's VP of Exploration he served in the same position with Pan American Silver for nine years where he participated in that company's growth from one mine to five, and as a project manager and country exploration manager for Barrick Gold. Mr. Moller's is credited with the new discoveries recently made by Continental Gold in the Buriticá district.
Mark Moseley-Williams, Senior VP of Operations
Mr. Moseley-Williams, a citizen of Colombia and the United Kingdom, holds a BSc. Mining Engineering degree from the Colorado School of Mines and an MBA from the Cranfield School of Management in the United Kingdom. Having been raised in Colombia, he is fluent in both Spanish and English. Mr. Moseley-Williams has over 16 years of experience in mine construction, expansion projects and operations in North, Central and South America. His most recent position was Operations Manager for Agnico-Eagle's Pinos Altos Mine located in Chihuahua, Mexico. He was responsible for all underground and open pit operations as well as the mine's engineering and planning requirements. In his previous roles, he acquired expertise in a variety of fields including corporate development, project development, corporate social responsibility and environmental permitting.
Gustavo Koch, MA, COO and General Counsel
Gustavo Koch brings over 15 years of legal experience to the Continental team. In the past, Mr. Koch held many senior positions at Grupo and was an Associate with the International Law Institute in Washington. He was also an Associate at the Latin American Mining Institute where he was responsible for editing The South American Investment and Mining Guide and The Mexican and Central American Investment and Mining Guide. Mr. Koch was a solicitor with Koch & Arroyo from 1988-1991 in Santa Fem Argentina and was also a Staff Attorney for the Argentina Department of Transportation in 1990.
Donald Christie Bcomm, CA, Chief Financial Officer
Don Christie has 28 years´ experience in Canada's institutional debt and equity markets. He is an experienced investment banking professional with a background in structured debt, off-balance sheet leasing, quasi equity investment products and merchant banking. He is the founding partner of Ollerhead Christie & Company which is responsible for deal sourcing, structuring and syndicating long-term debt instruments on behalf of the public sector and corporate clients.
Naomi Nemeth, Vice President, Investor Relations
Naomi Nemeth, with more than 20 years´ experience in investor relations and communications, joined Continental Gold in June 2010. Ms Nemeth has held senior positions with several mining companies such as Metalcorp Limited (Ontario), Homeland Energy Group (coal in South Africa), African Copper (Botswana), Wolfden Resources (Ontario)
Antwort auf Beitrag Nr.: 40.074.080 von visas am 31.08.10 14:12:21
Share Structure
Common Shares Outstanding 71.2 million
Warrants, Options, Convertible Debentures Outstanding 27.7 million
Fully diluted 98.9 million
Cash C$27.2 million
Insider Ownership 49.3%
Float 50.7%
Antwort auf Beitrag Nr.: 40.074.564 von picassos am 31.08.10 15:10:24
Wow mit BIG NEWSSS!!!! Die Nachricht ist noch ganz frisch! ( Grund für die Kursussetzung !)
Aug 31, 2010 09:00 ET
Continental Gold Drills
14.3 Metres at 446g/t Gold and 166g/t Silver
in the Veta Sur System, Buritica Gold Project, Colombia
Veta Sur BUSY-79, intersected
14.3 metres at 446g/t gold and 166g/t silver including 3.0 metres at 2106.1g/t gold and 738.7g/t silver
Other significant new Veta Sur intercepts include BUSY-66: 8.50 metres at 23.67g/t gold and 149g/t silver and BUSY-68: 4.70 metres at 85.44g/t gold and 71g/t silver
TORONTO, ONTARIO--(Marketwire - Aug. 31, 2010) - Continental Gold Ltd. ("Continental" or the "Company") (TSX:CNL) is pleased to announce the first results of the 2010 drilling campaign in the Veta Sur and Yaragua vein systems plus a new discovery on the Company's 100%-owned Buriticá Gold Project, Antioquia Province, Colombia.
http://www.stockhouse.com/tools/?page=%2FFinancialTools%2Fsn…
Beitrag zu dieser Diskussion schreiben