AMP -Die australische MLP schon wieder unter Druck - 500 Beiträge pro Seite
eröffnet am 07.08.03 08:08:23 von
neuester Beitrag
27.01.04 11:50:18
von
ISIN: AU000000AMP6 | WKN: 914928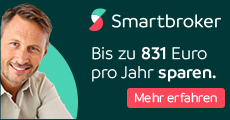 AMP says no client mandate breaches in
Source: AAP
Published: Thursday August 7 2003, 1:00 PM
Beleagured Funds manager AMP Ltd said today a draft report prepared for Henderson Global Investors did not find any breaches of client mandate.
AMP said the report prepared for Henderson, its UK-based asset management business, was prepared by an internal audit team for senior management.
--------------------------------------------------------------------------------
The team reviewed internal frameworks and management processes that had recently undergone an improvemenet process.
It was found that some of these improvements were not yet fully operational.
"The proceses that were reviewed were mainly internal processes and not related to client matters. Most importantly, the review team did not find any breaches of any client mandate," AMP said. advertisement
advertisement
It said that in addition, Henderson was subject to independent testing on certain internal controls by external auditors.
Their review concluded that those internal controls were operating as described.
The report was also a first draft that contained some inaccuracies, AMP said.
The review process is sitll in progress to correct these inaccuracies, it said.
Shares in AMP have fallen sharply this morning after a report in a UK newspaper about compliance failures at Henderson.
The Independent newspaper said Henderson was conducting a wide-ranging internal review of procedures after a draft audit warned it could be at risk of breaching client mandates.
Shares in AMP were trading 40 cents lower at $4.35 at 1245 AEST.
Für Zocker wird die Aktie unter 4 Euro hochinteressant denke ich.
FrontrunningInsider
Reuters
Moody`s cuts AMP Group guaranteed snr debt rating
Thursday August 7, 9:58 am ET


(The following statement was released by the rating agency)
MOODY`S DOWNGRADES RATINGS OF AMP GROUP (SENIOR DEBT TO Baa1 FROM A3); NEGATIVE OUTLOOK

NEW YORK, Aug 7 - Moody`s today downgraded the ratings of the AMP Group. Senior debt guaranteed by AMP Group Holdings is downgraded to Baa1 from A3, and subordinated debt to Baa2 from Baa1. The Reset Preference Shares issued by AMP Henderson Global Investors are downgraded to Baa3 from Baa2. AMP Life Ltd`s insurance financial strength rating is downgraded to A1 from Aa3. Commercial paper issued by AMP Group Finance Services Ltd and AMP (UK) Finance Services plc is confirmed at P-2, stable outlook. Ratings on AMP Bank were also downgraded by one notch to Baa1 senior / Baa2 subordinated. AMP Bank`s financial strength rating was confirmed at D, and commercial paper was confirmed at P-2, stable outlook. Ratings on UK entities of the Group were also downgraded, with insurance financial strength at National Provident Life and Pearl Assurance plc downgraded to Baa3 from Baa1, and subordinated debt at NPI Finance plc downgraded to Ba3 from Baa3. Negative outlooks apply to all long-term ratings. The ratings on GIO Finance Ltd have been withdrawn as the programmes are no longer active The downgrades conclude the review initiated in May 2003 on announcement of the intention of the AMP group to demerge its UK and Australian businesses into two separate entities. AMP has completed its equity-raising plan, with A$1.75 billion of new equity raised through a combination of underwritten wholesale and retail share issues. The new equity is to be predominantly used to pay down intra-group and external debt, and Moody`s expects a substantial portion of debt to be repaid in this way by end 2003. In addition, AMP has indicated that it expects to also use proceeds from other non-core asset sales to further reduce debt levels. Consequently, debt levels at new AMP will be substantially lower, in A$ terms, than previously. However, in Moody`s view, the reduced level of shareholder equity -- after asset writedowns and the indicative split of capital between the two new entities-- means that Moody`s currently expects overall leverage at AMP to be higher than previously. More positively, Moody`s notes that earnings generation from the new AMP Group is likely to be less volatile than historically seen, due to the Group`s earnings being generated predominantly from the relatively stable Australian life and superannuation business (AMP Life). However, on balance Moody`s views the leverage profile and debt service ability of the Group as likely to be more commensurate with the high Baa senior debt rating category. Commenting on the rating change for AMP Life (IFSR to A1 from Aa3), Moody`s noted that part of the demerger process is likely to see the removal of intra-group capital supports from AMP Life to other Group entities, improving the quality of capital at AMP Life. Moody`s also recognises positively recent actions aimed at de-risking the capital base of AMP Life. However, Moody`s downgrade for AMP Life reflects the leverage issues above and the necessity for AMP Life -- as the main operating entity of the new AMP Group -- to support the Group`s obligations. In terms of the rated UK entities, the rating agency added that the two-notch reduction for insurance financial strength ratings at National Provident Life and Pearl Assurance plc (to Baa3 from Baa1) reflect the likely long-term low level of capitalisation that the funds will have in run-off. Moody`s notes positively recent actions to de-risk the asset allocation of these funds, leading to a higher likelihood of maintenance of solvency and successful run-off. However Moody`s rating also addresses the likely level of future benefit creation for policyholders which -- given the relatively low capitalisation and low-risk/return asset strategy -- is likely in Moody`s view to be at lower levels than in the past. Moody`s downgrade for the subordinated debt at NPI Finance plc reflects these concerns, along with a widening of notching between policyholder and subordinated debt to reflect widening rates of severity of loss between policyholders and debtholders at lower rating levels. Moody`s added that the negative outlook for the Group`s long-term ratings reflects the uncertainty surrounding the completion of the sale process for certain non-core assets and the application of such proceeds to reduce debt levels, as well as the remaining transaction risk in successfully completing the demerger process. AMP Group, headquartered in Sydney, Australia, had total assets of A$158 billion as at end 2002. The following ratings were downgraded with a negative outlook AMP Life Ltd Insurance financial strength to A1 from Aa3 AMP Group Holdings Ltd Senior debt to Baa1 from A3 AMP (UK) Finance Services plc Senior debt to Baa1 from A3 AMP Group Finance Services ltd Senior debt to Baa1 from A3; subordinated debt to Baa2 from Baa1 AMP Henderson Global Investors Ltd Preferred stock to Baa3 from Baa2 AMP Bank Ltd Long-term deposit rating to Baa1 from A3 Long-term senior debt to Baa1 from A3 Long-term subordinated debt to Baa2 from Baa1 Long-term junior subordinated debt to Baa2 from Baa1 National Provident Life Insurance financial strength to Baa3 from Baa1 Pearl Assurance plc Insurance financial strength to Baa3 from Baa1 NPI Finance plc Subordinated debt to Ba3 from Baa3 The following ratings were confirmed with a stable outlook AMP (UK) Finance Services plc P-2 commercial paper AMP Group Finance Services Ltd P-2 commercial paper AMP Bank Ltd P-2 commercial paper D bank financial strength The following rating was downgraded and withdrawn GIO Finance Ltd Senior debt to Ba1 from Baa3 The following rating was confirmed and withdrawn GIO Finance Ltd P-2 commercial paper.
schaut so aus, als ob wir die 4 $ doch nicht mehr sehen...


FrontrunningInsider
AMP May Post Record A$2.3 Bln First-Half Net Loss on Writedown
Aug. 19 (Bloomberg) -- AMP Ltd., whose stock has slumped 58 percent this year, probably had a record A$2.3 billion ($1.5 billion) first-half loss after writing down the value of U.K. businesses it plans to spin off.

Australia`s largest life insurer may report the loss, the median estimate in a Bloomberg News survey of six analysts, after posting a A$303 million profit in the six months to June 30 last year. Analysts also forecast the company will slash its dividend by two-thirds when it reports tomorrow.

AMP reduced by A$2.6 billion the value of units in the U.K., where it owns Henderson Global Investors, Pearl Assurance, NPI and London Life. AMP is seeking regulatory approval to separate these businesses this year, after a third year of declines in the FTSE 100 Index in 2002 forced it to twice top up capital reserves.

``The key thing is reassurance that no more capital is required to facilitate the demerger,`` said Neil Margolis, who helps manage A$4 billion at Alliance Capital Management and holds AMP stock. ``It`s still in negotiations with regulators.``

Since May, Sydney-based AMP sold A$1.72 billion of shares to pay debt in the U.K., where it`s hired Cazenove Group Plc and UBS AG to help list its British units on the London Stock Exchange.

Chief Executive Andrew Mohl, 47, took charge 11 months ago after Paul Batchelor was fired. Mohl was installed to stem a stock price slide that turned AMP from Australia`s third-biggest company by market value in 1998 to 11th-largest. It`s now ranked No. 19, after the stock slumped by more than a third on May 5 when AMP sold new shares at a 37 percent discount.

From a market value of A$24.7 billion on its first day of trading in June 1998, the 154-year-old company is now valued at A$7.1 billion. It closed 5 cents higher at A$4.69 yesterday.

`Negative Publicity`

Operating earnings are ``broadly in line`` with guidance given in May, Mohl said last week. He said in May first-quarter operating profit was A$109 million, lower than earlier guidance, because of reduced fee income at U.K. life businesses, costs of firing sales agents and lower stock markets.

``The market wants to see there`s no further leakage in operating earnings since the first quarter,`` said Nick Caley, an analyst at ABN Amro Holding NV. ``People are waiting for the demerger documents in October.``

Analysts, on average, forecast a first-half dividend of 9 cents, compared with 26 cents in the year-earlier period. Their loss estimates ranged from A$2.22 billion to A$2.37 billion.

``Most focus will be on the Australian business and on Henderson to see how they`re performing in a difficult environment, given all the negative publicity,`` said Shane Fitzgerald, an analyst at J.P. Morgan Chase & Co. in Sydney.

Spinoff

Documents outlining the spinoff will be given to shareholders in October, with a meeting to vote on the proposal slated for December. Rothschild has been hired to provide an opinion to shareholders. The plan also requires approval from Australian and U.K. regulators.

The capital structure of the split businesses isn`t resolved yet and remains subject to talks with regulators and ``the outcome of any asset sales,`` Mohl said last week.

Old Mutual Plc, South Africa`s biggest insurer, may offer 1.5 billion pounds ($2.4 billion) for AMP`s U.K. units, the Guardian reported last month. Kohlberg Kravis Roberts & Co., a leveraged buyout firm, was also leading a group preparing a bid, the Daily Telegraph said in May.

Last Updated: August 18, 2003 10:01 EDT
geht ja wieder etwas abwärts...
AMP announces $2 billion loss
Stricken financial services giant AMP Limited has suffered a $2 billion half-year loss.

The company has released interim results this morning showing a bottom line loss of $2.16 billion.

The company says the result reflects the impact of write-downs on its assets and restructuring costs.

AMP chief executive officer Andrew Mohl describes the outcome as very disappointing but he says the loss had been well flagged to the market.

AMP has suffered particularly from the poor performance of its UK Life operations in the face of an extended decline in the share market and badly timed acquisitions.

The company has taken a number of steps towards splitting itself in two, spinning its UK operations off as a separate company.

Shareholders in AMP will receive an interim dividend of just seven cents a share, down from 26 cents in the previous corresponding period.

Print Email
AMP becomes BeMaX shareholder
AMP has revealed it has become a substantial shareholder in mining company BeMaX.

Last week, BeMaX told the Australian Stock Exchange it had made a payment of more than $2 million to Sons of Gwalia (SGW) Limited.

The payment finalised BeMaX`s acquisition of SGW`s 25 per cent interest in the Pooncarie mineral sands project.

BeMaX says it funded the payment through the placement of shares at a discount price to several private institutions.

It has now been revealed that one of those institutions was AMP. AMP now owns 12 million shares in BeMaX, giving it control of about 7 per cent of the company.

BeMaX says it hopes AMP`s interest in the company will attract other investors.

The company`s managing director, Stephen Everett, says he is pleased with the high level of confidence being shown in the future of the Pooncarie project.

"From our point of view it`s significant that major institutions are now supporting the company in taking the project forward," he said.

"It`s taken us longer than we would have liked to progress and complete the project financing arrangements, but this is part of achieving that step."

Print Email



FrontrunningInsider
in Australien gehen Kursziele bis zu 9 AUD um. Hm, vor 2-3 Monaten sahs nochabsolut düster aus und jetzt ist die Aktie ein Highflyer.
NAB`s AMP stake falls below 5pct but no story
Source: SYDNEY, Sept 5 AAP
Published: Friday September 5 2003, 6:30 PM

National Australia Bank Ltd`s relevant interest in AMP Ltd fell below the disclosure threshold of five per cent today, but the bank said this was unrelated to its plans for the beleaguered fund manager.

The bank lodged documents with the Australian Stock Exchange showing several of its wealth management funds sold down their stakes in AMP, taking the bank`s overall interest from 5.4 per cent to about 4.9 per cent.

There was no reported change in NAB`s direct interest of roughly 2.3 per cent, which it revealed last week following its failed attempt to secure, in total, up to 14.9 per cent of AMP`s shares at $6 each.

The move sparked talk NAB could be preparing for a full takeover bid for AMP, but the bank implied it was only interested in AMP`s Australian operations once it split from its troubled United Kingdom business. advertisement

advertisement

That raid sent shares in AMP soaring in the days that followed. The shares closed seven cents lower at $6.83 today.

NAB said today the reduction in its beneficial interest in AMP reflected action by its investment funds and was independent of the bank.

"Those investment funds are independent and are invested according to investment mandates that relate to the risk profile of the customers and overseen by trustees," a NAB spokesman said.

"They are independent of the activities of the bank as a corporation."

Meanwhile, Commonwealth Bank of Australia chief executive David Murray told an Asia Pacific Economic Forum in Thailand that "there isn`t a fit or a compelling reason" for CBA to buy AMP, according to a Bloomberg report.

CBA, Australia`s second biggest bank behind NAB, had been seen as a possible rival bidder for AMP, after it ruled out a possible takeover attempt on National Bank of New Zealand which is up for sale.

NAB shares fell five cents to $30.74.

By Byron Kaye
Funds take aim on AMP rebuff

By Anthony Hughes



NATIONAL Australia Bank was prepared to provide AMP with commercially sensitive information about its operations and was open to other concessions when the companies discussed the bank`s interest in buying AMP`s Australian operations in May.

AMP dismissed NAB`s advances. It is understood the insurer was not keen to engage in commercial negotiations that might lead to a more acceptable offer because it was committed to its plan to demerge its UK operations.

Perpetual Investments` head of equities, John Sevior, said: "(The AMP board) have not earned the right to be cute about whether to put the company into play.

"I would have thought that, given the history of NAB`s last effort (the spurned $21 offer in late 1999), the board would be well and truly aware of their obligations to consider the interests of shareholders above and beyond anything else.

"Given their last effort to mess things up I don`t think they can do anything else.

"I don`t think anything (AMP) has done since then has demonstrated any ability to extract anything (for shareholders)."

Casting further doubt on the credibility of AMP`s battered board to look after the interests of shareholders, it is understood that NAB did not rule out allowing AMP access to its books, just like it was asking of AMP.

It is also believed NAB was not wedded to the concept of exclusivity as part of the confidential proposal spurned by AMP before NAB`s market raid two weeks ago.

The revelation comes amid increasing concern that AMP is adopting a "fortress AMP" approach to NAB`s advances, dismissing them as hostile when friendly discussions might be in the best interests of shareholders.

NAB`s shareholding in AMP is about 4.9 per cent after the bank disclosed some selling by associated MLC funds on Friday. "They are totally committed to a demerger process without opening their minds to an alternative opportunity for shareholders," one observer said.

AMP chief executive Andrew Mohl complained on August 29 that it would have been "grossly irresponsible" for AMP to allow a competitor like NAB access to its books and criticised the offer as "not a proposal" and conditional on exclusivity.

But one investor said: "What NAB was saying was if you think we are not serious, we are prepared to give you as much information about ourselves to use in the future. What they were offering AMP is exactly what NAB wanted from AMP."

Wilson HTM`s analyst Brett Le Mesurier said: "One way to maximise the return to shareholders is to assist an acquirer such as NAB, understand where all of the value lies and the extent of the value within the AMP. Surely a detailed due diligence exercise would help NAB understand there is significant value within AMP Australia."

Constellation Capital Management`s Dr Peter Vann said: "The reality is if it`s going to create shareholder value, that is his (Mr Mohl`s) job (to consider the offer)."

But Australian Foundation Investment Company`s managing director, Ross Barker, said: "We don`t really know what is going on behind the scenes. AMP`s in a difficult situation because they have a new shareholder in NAB which may or may not make a bid."

The Australian Shareholders` Association`s Stephen Matthews said he was confi dent AMP`s new board and management would look after shareholders` interests. "I hope I am not proven wrong," he said.




-SYDNEY MORNING HERALD


SB
Nächstes Kursziel sind die 8 A$. Aber mir ist die Aktie bereits zu gut gelaufen.


FrontrunningInsider
AMP delays split details
Shares in the big investor and insurer, AMP Limited, have slipped more than 1 per cent in value after the company announced detailed information on its demerger plans would be delayed.

AMP wants to separate its loss-making UK businesses into a new company to be called Henderson.

It would retain the Australasian operations in a "new" AMP.

But the company now says the "explanatory memorandum" will not go into the Australian Securities and Investments Commission until early next month.

It had originally hoped to lodge it at the end of this week.

But AMP says while the timetable is tight, it remains committed to the demerger.

It says the move remains achievable by the end of the year.

Shares in AMP have closed six cents lower at $6.67.
Doubts AMP can improve earnings
By Anthony Hughes
January 14, 2004
Blue sky ... this is not a feature of AMP commentaries at the moment. Merrill Lynch thinks the shares are worth $4, maybe. Photo: Brendan Esposito
AMP shares were back under pressure yesterday as a broker raised fresh questions as to whether the financial services group can deliver earnings growth, even after it has completed the laborious amputation of its British arm.
The sombre assessment comes as AMP this week holds its annual convention for 2000 aligned financial planners and is tomorrow expected to release more information about how its Australian distribution force has weathered a torrent of bad news in the past year.
Merrill Lynch yesterday warned that the main distribution division, Australian Financial Services, had the prospect of only modest growth because its "old" or "mature" book of life insurance policies were running off quicker than they were being replaced by sales of "new" or "contemporary" products such as retail investment trusts.
Merrill also forecast AMP would next month report a breathtaking $5.8 billion loss for the year to December 31, 2003, including the expected write-down for the demerger of HHG. The figure would have been worse had not the British sharemarket outperformed in the second half of 2003.
The broker suggests that AMP, at a share price of close to $5, is overvalued by about $1 a share. It suggested the gap was a "reflection of strategic appeal rather than fundamental opinion".
In its report, Merrill noted that 40 per cent of AFS`s funds under management were mature product but were higher margin and represented 60 per cent of earnings. Merrill calculates that the mature book was running off or being surrendered at a rate of 8 to 9 per cent a year and this was quite constant at more than $1.5 billion a year.
"Although the run-off may be in line with expectations - all other things being equal - it means that earnings-per-share growth is reliant on capital management initiatives and/or acquisitions.
"Unfortunately, the former is likely constrained by high gearing levels and latter hardly appealing given AMP`s track record."
Merrill said the weak growth in the contemporary business of around 3 to 4 per cent a year, if it continued into the new year, may not be enough to offset the fall in the old book.
"It is difficult to envisage earnings growing unless equity markets continue their strong upward trend."
AMP has already claimed that it has overcome brand damage, though Merrill said: "It is possible that the real effect of [customer attrition] will not be evident until 2004."
The report came as AMP weakened 5c to $4.86, possibly also reflecting reduced confidence that National Australia Bank will be able to lob a takeover bid for the group.
Constellation Capital Management`s Peter Vann said another issue confronting all companies in wealth management in the coming year was whether they could maintain their margins on retail investment products.
"They are all looking at about 180 to 200 basis point fees from retail investment products. I just really question how long the fees can stay that high," Dr Vann said.
"The big threat to their wealth management propositions is the potential fee pressure if a couple of smaller players come together and undercut them."
Digeridoo
also der Chart sieht ja grauenhaft aus

ist wohl nur etwas für ganz spekulative Freunde der Nacht...

Digeridoo
Fundamental ist AMP nicht teuer, das Problem ist das verspielte Vertrauen...




MM
was ist eig. gerade bei AMP los?

MM
Beitrag zu dieser Diskussion schreiben
Zu dieser Diskussion können keine Beiträge mehr verfasst werden, da der letzte Beitrag vor mehr als zwei Jahren verfasst wurde und die Diskussion daraufhin archiviert wurde.
Bitte wenden Sie sich an
feedback@wallstreet-online.de
und erfragen Sie die Reaktivierung der Diskussion oder starten Sie eine neue Diskussion.
AMP -Die australische MLP schon wieder unter Druck