Opko Health - Der nächste Blockbuster (Seite 275)
eröffnet am 10.12.13 19:42:20 von
neuester Beitrag
21.06.21 14:19:54
von
ISIN: US68375N1037 | WKN: A0MUUJ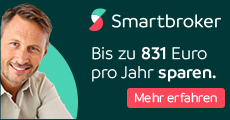 Beitrag zu dieser Diskussion schreiben
!
Dieser Beitrag wurde von
MODelfin
moderiert. Grund: auf Wunsch des Users, korrekt verlinkt im nachfolgenden Beitrag
Antwort auf Beitrag Nr.: 57.755.125 von faultcode am 14.05.18 15:57:08
Was war denn da heute los?
Antwort auf Beitrag Nr.: 57.730.576 von faultcode am 09.05.18 22:47:33
bald durch den wichtigen, grünen Abwärtstrend -- und über die Volumenhürde bei ~USD4.9 ??
--> da wäre dann erst mal "Land in Sicht" - egal was anschliessend passiert:
Antwort auf Beitrag Nr.: 57.722.158 von faultcode am 08.05.18 22:52:29
Peng! +28.88%
--> die zuletzt gemeldete Shortquote (13.4.) von 12.82% (Short Percent to Float) dürfte nun auch rasch nach unten gehen

Wobei: toll sieht es fundamental noch immer nicht aus; aber mMn sollte der Cash mit > ~USD90m nicht weiter von 2017Q4 abgeschmolzen sein
=> mit "Cost cutting" scheint's auch nicht weit her zu sein --> OPK scheint ganz auf Umsatzwachstum zu setzten
Nebenbei:
Claros
-Test-Zulassung durch die FDA winkt noch 2018:
2017-11
http://investor.opko.com/news-releases/news-release-details/…
With more than 25 million PSA tests performed in the U.S. annually, the Claros 1 Total PSA test represents a $625 million market opportunity. Once approved, we plan to leverage BioReference Laboratory's sizeable distribution and marketing capabilities to make this rapid, in-office test available for the benefit of physicians and patients," added Dr. Frost.

OPKO expects to initiate clinical validation studies and to file a 510(k) application for a Claros 1 testosterone test in 2018. OPKO is also working to add additional tests for vitamin D, infectious diseases, cardiology, women's health and companion diagnostics to the Claros 1 menu.
Antwort auf Beitrag Nr.: 57.240.022 von faultcode am 09.03.18 22:09:47
nachbörslich ++ wg. 2018Q1
OPKO Health Reports First Quarter 2018 Financial Results
http://investor.opko.com/news-releases/news-release-details/…
=>
...
Financial Highlights

* Consolidated revenues for the three months ended March 31, 2018 were $254.9 million compared with $266.4 million for the comparable period of 2017.

* Revenue from services were $211.3 million for the three months ended March 31, 2018 compared with $228.6 million for the comparable 2017 period. While not directly comparable, this represents a marked improvement from the most recently completed quarter ended December 31, 2017.

* Revenue from products included $3.7 million of revenue from RAYALDEE during the first quarter of 2018. Revenues from RAYALDEE were deferred during the initial launch period so there is no prior-year comparison.

* During the three months ended March 31, 2018, operating expenses included investment in commercial activities supporting the launch of RAYALDEE of $7.3 million and continued investment in our pharmaceutical pipeline, with R&D expense increasing $6.3 million to $32.9 million compared with $26.6 million for the 2017 period.

* Net loss of $43.1 million or $0.08 per share during the three months ended March 31, 2018 compares with a net loss of $34.5 million or $0.06 per share for the comparable period of 2017.

* Cash, cash equivalents and marketable securities were $99.9 million as of March 31, 2018.


"We are pleased to report steady sequential-quarter growth for RAYALDEE and 4Kscore, as well as improvement in our lab business from Q4 of last year," said Phillip Frost, Chairman and Chief Executive Officer of OPKO Health. "The improved first quarter results were in line with our expectations, starting 2018 positively coming off challenging fourth quarter 2017 results. These factors, taken together, reflect progress across the breadth of our commercial and laboratory services."...
Die Produkte sind gut, aber ob der Boden des Absturzes schon erreicht ist?
https://www.fool.com/investing/2018/04/07/is-opko-health-inc…

Is Opko Health, Inc. a Buy?
The healthcare stock is definitely down, but is it out?
Keith Speights
(TMFFishBiz)
Apr 7, 2018 at 9:33AM

Is there any reason to be optimistic about Opko Health (NASDAQ:OPK)? After all, the stock has plunged nearly 60% over the last 12 months. Opko continues to lose a boatload of money every quarter. As dark as it seems for Opko, though, there are some opportunities for the company.
Investors who give heavy weight to those opportunities think better days lie ahead for Opko. Others might see the company's problems and have little hope the situation will improve. Is Opko Health stock a buy? Let's look at the optimistic and pessimistic viewpoints of the company's situation.

An optimistic angle

Opko optimists can point to several reasons the best could be yet to come for the company. At the top of the list is Rayaldee. The drug has admittedly gotten off to a very slow start after winning FDA approval in 2016 for treating secondary hyperparathyroidism (SHPT) in adults with stage 3 or 4 chronic kidney disease (CKD). However, there are reasons to be encouraged about Rayaldee's future.
For one thing, it took a while to secure insurer coverage for Rayaldee. Now, though, more than 79% of patients have insurance plans that provide reimbursement for the drug. Opko didn't start out with a large sales team to reach out to physicians. The company increased its sales force from 35 to 64 representatives in October 2017, a move that should pay off over time.

Another product that could still be a big winner for Opko is its 4Kscore blood test for detecting prostate cancer. Opko Health launched TV ads in northeastern states in November 2017 and expanded the TV campaign to Florida in February. The company has also beefed up its directed digital media advertising efforts.

While Opko's diagnostics business, BioReference Laboratories, has floundered recently, the company has taken steps to get things in order. Opko has made leadership changes and is currently recruiting a new president for BioReference. The lab's GeneDx subsidiary, which focuses on testing rare and ultra-rare genetic diseases, looks like a great growth driver for the business.

Then there's Opko's pipeline. The company is waiting for FDA approval of its Claros point-of-care prostate specific antigen (PSA) test. A late-stage clinical study of its human growth hormone product hGH-CTP in treating children is in progress. Opko also has several products that are either already in phase 2 development or that will be in phase 2 studies later this year.

Also, investors who are bullish about Opko's prospects would be quick to note that the company's CEO, Phillip Frost, is probably the most optimistic of all. Frost, a billionaire who has been successful in building other healthcare companies, has invested a significant chunk of his personal fortune in Opko. It's certainly a good sign that Frost continues to be the biggest believer in Opko's potential.

A pessimistic perspective

Pessimists about Opko would probably simply respond, "Too little, too late."
Rayaldee has been on the market for nearly 18 months. Opko didn't record any revenue for the drug until the fourth quarter of 2017. And that revenue totaled a measly $9.1 million, including $6.2 million that had been deferred from prior quarters.

Opko's 4Kscore test has been on the market even longer. It was launched commercially in 2014. During the fourth quarter of 2017, a grand total of 20,600 of the tests were performed. That's still an awfully low volume for a test that has been available in the U.S. for four years.

Although BioReference Labs could see growth from GeneDx, core clinical laboratory volume is expected to continue declining. A leadership change isn't likely to change that trend.

Skeptics about Opko's pipeline would probably be quick to mention a significant setback in 2016 for hGH-CTP in treating adults. Also, several of the company's candidates won't be able to contribute financially for several years, even if they're overwhelmingly successful in clinical studies.

Making the call

Is Opko Health a buy? I think you can be relatively optimistic about the company's long-term potential and still answer "no."

Rayaldee and 4Kscore could finally deliver on their potential. BioReference Labs could get its act together. Opko's pipeline products could become big winners. But all of that will take time.
Meanwhile, there are plenty of stocks that offer greater growth prospects with less risk.
In my view, there is some legitimate reason for optimism that Opko can turn things around. However, I also think there is legitimate reason to be pessimistic about the near-term prospects for the company. I think the safest call on Opko stock is to hold off to see if the light at the end of the tunnel actually appears.
Landmark Study Showing 4Kscore Test is Strong Predictor of Prostate Cancer Mortality
MIAMI, March 16, 2018
...Study of 11,506 men shows that healthy men with an abnormal PSA and a low 4Kscore test result can be safely monitored rather than undergo prostate biopsy

OPKO Health, Inc.(NASDAQ:OPK) today announced that data from a landmark study of the 4Kscore® test entitled, "Twenty-year Risk of Prostate Cancer Death by Midlife Prostate-specific Antigen and a Panel of Four Kallikrein Markers in a Large Population-based Cohort of Healthy Men" were published online in the peer-reviewed journal, European Urology.

Prostate specific antigen (PSA) screening reduces prostate cancer deaths but may lead to harm from over diagnosis and overtreatment of indolent prostate cancer that is not life threatening. The 4Kscore test was designed to specifically detect aggressive prostate cancer and reduce the use of prostate biopsy with its associated risks in men with an abnormal PSA.

The Malmö Diet and Cancer study enrolled 11,506 healthy men between the ages of 45 and 73 from 1991-1996 who had no previous PSA testing and very limited PSA testing following enrollment. When entering the study, a blood sample was cryopreserved and the men were followed through December 2014 when the blood samples were tested and patients who were diagnosed and died from prostate cancer identified. In the study, there were 317 deaths from prostate cancer. The 4Kscore was measured on 1,223 men diagnosed with prostate cancer and 3,028 controls...
aus:
http://investor.opko.com/news-releases/news-release-details/…
Antwort auf Beitrag Nr.: 57.171.942 von faultcode am 02.03.18 16:07:22
ein Punkt ist nun mal gemacht..
..nach der Verkaufs-Panik Anfang März:
Opko Health - Der nächste Blockbuster