Auferstanden aus Ruinen? – Welche Zukunft hat Bristol Meyers Squibb? (Seite 4)
eröffnet am 24.08.12 16:26:47 von
neuester Beitrag 29.05.20 20:51:00 von
ISIN: US1101221083 | WKN: 850501 |
Symbol: BMY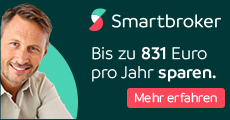 Neuigkeiten zur Bristol-Myers Squibb Aktie
Antwort auf Beitrag Nr.: 44.123.055 von Norbi2 am 09.02.13 19:37:18
Allerdings wuerde ich nicht vor Mitte 2014 ernsthaft an einen Einstieg denken, zu viel Unsicherheit ueber einen zu langen Zeitraum...
Das kann ich nachvollziehen.
Ich gehe aber davon aus, dass inzwischen schon ein wenig BMS-936558 eingepreist ist und bis Mitte 2014 noch einiges mehr eingepreist sein wird (gute Daten natürlich vorausgesetzt).
Das ist sicher eine Frage der persönlichen Risikoneigung, wie viel Zukunft man vorweg nehmen will. Für mich wars im Sommer 2012 soweit - für Dich eventuell im Sommer 2014.
Für eine ordentliche Rendite kann aber wahrscheinlich auch ein Kauf im Sommer 2014 noch ausreichen, wenn schon ziemlich klar sein wird, ob und - wenn ja - wann BMS-936558 zugelassen werden könnte.
Hammer heute mit einem recht grundsätzlichen Text zu Entwicklungen im "war on cancer":
http://www.orf-blog.com/major-trends-in-cancer-drug-developm…
Auszüge, die Nivolumab betreffen:
(Ich wiederhole mich, aber ich habe die begründete Hoffnung, dass sich hier ein wirklich ganz großer Schritt im Kampf gegen den Krebs ankündigt. Wenn die Entwicklungen im Bereich PD-1 halten können, was sie bisher versprechen, wäre das für viele Patienten in vielen verschiedenen Krebsindikationen ein Durchbruch, der dann - zu recht - auch den Investoren entsprechender Unternehmen zugute kommen würde.) Da mit PD-1-mabs solide Tumore verschiedenster Art adressiert werden können, könnte das Umsatzpotential ganz außerordentlich groß sein. Vielleicht sollte Roche darüber nachdenken, BMS zu übernehmen...
The PD-1 race
The first plenary session focused on drugs that inhibit PD-1 signaling. This class of drugs is probably the most exciting thing in oncology, based on unprecedented results across several tumor types. At the session, it was interesting to see the various approaches pursued by different companies in terms of choice of therapeutic agent and clinical strategy.
...
4 PD1 programs were presented: BMS's (BMY) nivolumab (anti-PD1), Merck's (MRK) MK-3475 (anti-PD1), Genentech's MPDL3280A (anti PD-L1) and GSK (GSK)/Amplimmune's AMP-224 (PD-L2-Fc fusion). The first 2 are in late stage development based on positive phase I data. The other two are still in phase I and initial data are expected this year.
David Feltquate (BMS) reviewed published results with nivolumab (BMS-936558), a fully human PD1 antibody. Nivolumab demonstrated remarkable activity in melanoma, lung and renal cancer, which I previously discussed in my ASCO 2012 summary. Dr. Feltquate emphasized the depth of responses (many responders are progression free after 2 years) and the unusual kinetics of response (some patients respond after initial alleged progression, some maintain long term responses after very short exposure to the drug).
Alexander Eggermont (Institut Gustave Roussy) presented phase I data for MK-3475, a humanized anti-PD1 in melanoma. Response rate was very high (51%) and appeared numerically better than that observed with nivolumab. As this trial started in 2011, many of the patients had been treated with Yervoy, another immune checkpoint antibody. Response rate in this subpopulation was still quite high (41%), which proves that failure on one form of immunotherapy does preclude benefit with another immunotherapy. Durability of responses also appeared very high, similarly to that seen with nivolumab.
...
Everybody agrees that results with both nivolumab and MK-3475 are one of the most impressive data sets ever seen with a single drug in solid tumors. The safety profile was also remarkably good, substantially better than that associated with other immunotherapies (Yervoy, high dose IL-2).
When asked whether PD-1 antibodies are going to cure metastatic melanoma, Michael Atkins replied: "Yes, in 25% of patients". To put this in context, patients with metastatic melanoma have a life expectancy of 11-13 months with recently approved drugs (Zelboraf, Yervoy). To date, curing these patients has been either impossible or required complicated, expensive and toxic treatments (e.g. IL-2, TILs). For the first time, patients have a 25% chance of long term remissions with a safe drug that can be simply injected to them at every clinic.
My take home message from this session is that BMS is still well positioned with nivolumab, which has the most comprehensive data set and development program (5 phase III trials). Merck's MK-3475 looks very active and numerically better (in melanoma) and is not too far behind with a very large (500 patients) randomized phase II trial. The trial is evaluating 2 dosing regimens of MK-3475 vs. chemotherapy and might enable accelerated approval.
Genentech's and GSK's approaches, although scientifically interesting, are both 1-2 years behind with products that might be safer but could also be inferior in terms of clinical benefit. Given the indications are fatal cancers and the benign safety profile seen with nivolumab and MK-3475, it will be hard to beat nivolumab or MK-3475 based on a better safety profile.
------------------
Die Aktie ist gestern bei hohen Umsätzen auf über 40 Dollar gestiegen.

Bei aller Wertschätzung finde ich das für Anfang 2013 etwas zu viel. Ich weiß auch nicht, woher die extrem gute Stimmung kommt.

Läuft die Markteinführung von Eliquis besser als gedacht? Wird jetzt doch schon Nivolumab massiv eingepreist?

Was auch immer - Eliquis und Nivolumab brauchen ihre Zeit. Der Markt nimmt jetzt schon sehr viel vorweg.

Die Analysten beginnen nun jedenfalls auch langsam, das Potential von Nivolumab zu erkennen:

Goldman believes Bristol-Myers earnings could double ty the end of the decade given by PD-1 contribution. The firm believes investors are underestimating PD-1 and that peak sales could reach $7B by 2025. The firm reiterates its Conviction Buy rating and raised its price target to $44 from $40.

(Persönlich glaube ich, dass Nivolumab nicht bis 2025 braucht, um 7 Mrd. Umsatz zu machen und die Peak Sales könnten auch einiges über 7 Mrd. liegen - dennoch, Zeit braucht man natürlich schon und man muss jetzt nicht schon zu viel im Kurs vorwegnehmen.)
Analystenerwartungen fürs Q1:
(morgen können wir dann mit der Realität vergleichen)

Analysts have become increasingly bearish on Bristol Myers Squibb (BMY) in the month leading up to the company's first quarter earnings announcement scheduled for Thursday, April 25, 2013. The consensus analyst estimate has moved from 43 cents a share to the current prediction of earnings of 41 cents a share.

The current estimate reflects a 35.9% decrease from the year-ago quarter, when Bristol Myers reported earnings of 64 cents per share.

The consensus estimate has fallen over the past three months, from 43 cents. Analysts are expecting earnings of $1.83 per share for the fiscal year. A year after being $5.25 billion, analysts expect revenue to fall 26.1% year-over-year to $3.88 billion for the quarter. For the year, revenue is expected to come in at $16.54 billion.
BMS die Zahlen zum ersten Quartal 2013 gemeldet. Mit 41 Cent pro Aktien (non-GAAP) liegen sie ungefähr bei den Erwartungen des Marktes. Umsatzentwicklung war aber etwas mau.
Durch den Plavix-Verlust hat sich eine Umsatzeinbuße in Höhe von 27% im Vergleich zum Q1/2012 ergeben. Unter Ausklammerung von Plavix und Avapro ist BMS mit 10% gewachsen.
Die Umsatzentwicklung der "Hoffnungsträger" war im ersten Quartal verhalten. Bydureon finde ich besonders enttäuschend. Yveroy sieht stark aus, ist aber durch einen Buchungseffet deutlich überzeichnet.
Insgesamt ein recht schwaches Quartal.
Bin gespannt, welche Dynamik Eliquis in den nächsten Quartalen zeigen wird. Ist jetzt eben ein Marketingkrieg.
Im Einzelnen:
Medikament	Q1/2012		Q2/2012		Q3/2012		Q4/2012		Q1/2013



Avapro		207		117		95		84		46

Plavix		1.693		741		64		49		91

Gesamt		1.900		858		159		133		137
Umsatzverlust durch Patentabläufe bis Q1/13:
-1.763
Was konnte davon bisher durch "Hoffnungsträger" kompensiert werden?
Medikament	Q1/2012		Q2/2012		Q3/2012		Q4/2012		Q1/2013



Baraclude	325		357		346		360		366

Erbitux		179		179		173		171		162

Sprycel		231		244		263		281		287

Yveroy		154		162		179		211		229

Orencia		254		290		307		325		320

Onglyza		161		172		178		198		202

Eliquis		0		1		0		1		22

Bydureon	0		0		20		58		52

Forxiga		0		0		0		0		3

Gesamt		1.305		1.405		1.466		1.605		1.643
Umsatzgewinne durch "Hoffnungsträger" bis Q1/13:

+338

Im Saldo sind damit nach dieser Rechnung von Q1/2012 bis Q1/2013 auf Quartalsbasis immer noch

1,425

Milliarden Dollar Umsatzausfall zu beklagen.

Was sonst wichtig war:

Nivolumab hat die fast track designation der FDA erhalten, so dass es nach Abschluss der PIII-Studien eine zügige Entscheidung geben wird, ob das Produkt zugelassen wird.

Im HCV-Bereich gibt man nicht auf. Ein eigenes "triple direct-acting antiviral treatment regime hat gute PII-Ergebnisse gezeigt und zwar ohne Interferon und(!) ohne Ribavirin-Beigabe.

Zwar ist Gilead der unumstrittene Platzhirsch im HCV-Segment, aber eine "ribavirin-free therapie" wäre ein nicht zu unterschätzendes Plus für BMS. PIII soll noch in diesem Jahr beginnen.
BMS testet jetzt Nivolumab in Kombination mit Yervoy beim Melanom in einer neuen P III:
http://www.clinicaltrials.gov/ct2/show/NCT01844505?term=NCT0…
Damit laufen jetzt 6 P III-Studien parallel.
Zur ASCO gibt es P I-Daten der Nivolumab/Yervoy-Kombi. Da gerade eine P III gestartet wurde, kann man da wohl mit positiven Daten rechnen.
Bloomberg zur neuen Wirkstoffklasse PD(L)-1:

(meiner Meinung nach wird die gesamte Wirkstoffklasse auf lange Sicht einen Umsatz von weit jenseits der 10 Milliarden Dollar Marke generieren. BMS wird sich einen fetten Anteil sichern, wahrscheinlich den Löwenanteil.

Nebenbei bemerkt: Nie sind Aktionäre schlimmer betrogen worden, als bei dem billigen Aufkauf von Medarex durch BMS für ein paar Pfennige. Denn wie der baldige Blockbuster Yervoy ist auch Nivolumab ein Medarex-Produkt.)



Human Immune-Boosting Cancer Drugs Seen Extending Lives
By Robert Langreth - May 13

Merck & Co. (MRK), Bristol-Myers Squibb Co. (BMY) and Roche Holding AG (ROG) have opened a new front against cancer with the next generation of experimental drugs that use the human immune system to seek and destroy tumor cells.

The new therapies have the potential to reap billions of dollars in sales while lengthening patient remissions, said doctors and analysts awaiting study results to be released this week as part of the American Society of Clinical Oncology meeting that starts May 31.

Building on the success of Bristol-Myers' Yervoy drug for melanoma that reached the market in 2011, drugmakers are devising more potent immune therapies or combining treatments for maximum effectiveness. They are also testing the new medicines in more types of cancers, including lung and breast.

If the new generation of immune therapies lives up to its promise, "this is going to be a paradigm shift for treating cancer," said Merck senior vice president Gary Gilliland in an interview. "We are pretty good at shrinking tumors, but not good at getting rid of them. Immune therapy is a way to begin to approach that."

It will take at least a year before scientists will be able to determine whether the new drugs can extend lives. Still, the strategy offers scientists the first major new avenue for attacking cancer in a decade. In recent years, researchers have focused on treatments that targeted specific genetic processes that create uncontrolled cell growth. While this approach produced some successes, advanced tumors are often able to evade attack within a few months by producing mutations.

'Fair Fight'

Now many believe that by strengthening the immune system's ability to identify and kill cancer cells, they can broaden the attack so it will fight any dangerous malignancy.
"You're setting up a fair fight" with the disease, said Nils Lonberg, a senior vice president at Bristol-Myers, in a telephone interview. "The immune system is just as adaptable as the cancer."

The financial stakes are high. The targeted drug Avastin, for instance, made by Roche, had $5.8 billion in sales last year for use against colon and other tumors. Nivolumab, a new immune-boosting cancer drug candidate that Bristol-Myers is developing could generate an "Avastin-like sales number, maybe even better," if it's found to work in lung cancer, said Tony Butler, a New York-based analyst at Barclays Plc (BARC), by phone.

Off Switch

The new drugs are designed to prevent flicking what is essentially an off switch, called PD-1, for immune system T-cells, the body's key defenders against attacks from dangerous germs, infections or other biological bad guys.
"Tumors have this Harry Potter cloak of invisibility," Merck's Gilliland said. The new class of drugs "lifts the cloaking device and allows the immune system to attack."

Yervoy from Bristol-Myers was the first drug proven to extend survival in advanced melanoma, the most deadly form of skin cancer.
Data presented in September on the medicine showed it doubled the number of patients that survived four years to 19 percent. Now, the New York-based drugmaker is seeing positive early results from nivolumab, a new experimental immune therapy for skin, lung and kidney tumors.

In June of last year, Bristol-Myers reported that nivolumab shrank tumors in people with advanced lung, kidney and skin cancer in 18 percent to 28 percent of patients who had failed on other treatments.
So far, nivolumab is leading the next wave of immune-boosting cancer medicines with six final-stage trials in 3,300 patients with lung cancer, kidney tumors and melanoma.

Close Competition

At least six other companies are testing immune therapy drugs in patients with advanced cancer, said Jedd Wolchok director of immunotherapy at the Ludwig Center at Memorial Sloan-Kettering Cancer Center in New York. Wolchok's team is testing seven treatments from six companies in 10 trials, up from just two drugs five years ago, he said in an interview.
"A couple of years ago the big story was that immunotherapy can work," he said, referring to Yervoy's initial success. 'Now immunotherapy has entered the mainstream."

Merck, of Whitehouse Station, New Jersey, is in second-stage testing on its immune therapy, lambrolizumab, in melanoma. If successful, the 500-patient trial may be large enough to gain approval from U.S. regulators without completing the usual required third-stage of testing, putting it in a virtual dead heat with Bristol's nivolumab in melanoma.
Merck Success

In November, doctors at a melanoma research conference presented early data showing lambrolizumab shrank tumors in 51 percent of patients with advanced skin tumors. Merck has also begun studies of its drug in cancers of the lung, head and neck, and breast.

The best way to keep the PD-1 system from turning off immune cells is not yet clear, which is why the upcoming trial results are so important. In addition, both Bristol-Myers and Merck compounds have shown side effects including the potential for lung inflammation in some cases.
Meanwhile, a medicine under development at the Basel, Switzerland drugmaker Roche targets a related protein on tumor cells called PD-L1, which the company believes may be a safer approach. Results from an initial trial of the drug in patients with various types of advanced cancer will be presented at the meeting. Based on the results to date, Roche plans to begin a final-stage study of its drug in lung cancer.

Patient Demand

Merck's Gilliland said patient demand for the PD-1 drugs is so intense that the company had to step up the pace of opening trial sites. Some patients with advanced melanoma have skipped over approved treatments to jump right to Merck's experimental drug, he said.
The enthusiasm is understandable because immune drugs hold the promise of producing long-lasting remissions, said Michael Gordon, director of research at Pinnacle Oncology Hematology, in Scottsdale, Arizona, who has been involved in testing the Roche drug.

Cancer doctors "are accustomed to moving from one therapy to another" as tumors rapidly develop resistance," he said in a telephone interview. "It is generating tremendous excitement to have a drug class that might well be able to provide long term control of metastatic cancer."
Die Yervoy/Nivolumab-Kombi hat zur ASCO hervorragende (vorläufige) Daten beim Melanom geliefert.

Nivolumab ist jetzt bereits merklich im Aktienkurs eingepreist. Um einiges früher, als ich mal gedacht habe.


Melanoma Treatment Harnesses Immune System to Combat Cancer Cells

By ANDREW POLLACK


Cancer researchers are growing increasingly enthusiastic about harnessing the body's own immune system to fight tumors. And new research shows that two drugs that use this approach may be even better than one.

Researchers reported on Wednesday that a combination of two drugs from Bristol-Myers Squibb shrank tumors significantly in about 41 percent of patients with advanced melanoma in a small study. In few of the 52 patients in the study, tumors disappeared completely, at least as could be determined by imaging.

"I think it was really the rapidity and the magnitude of the responses that was impressive to us," Dr. Jedd D. Wolchok of the Memorial Sloan-Kettering Cancer Center, said in a telephone news conference organized by the American Society of Clinical Oncology.

Dr. Wolchok's study, and others on the immune system drugs, will be perhaps the most closely watched items at the society's annual meeting, which begins on May 31 in Chicago.

The drugs are also generating huge interest on Wall Street, which projects billions of dollars in annual sales. While Bristol is generally considered to have a lead, Merck and Roche are not far behind with similar drugs.

Data released Wednesday from an early-stage study of Roche's drug, which is known as MPDL3280A, showed significant tumor shrinkage in 21 percent of 140 patients who had a variety of cancers including lung, melanoma and kidney cancer.

The studies are small and they did not compare the drugs with a placebo or with another treatment, and it is unclear if they will lengthen lives. Moreover, it is unclear how long the effects will last, though there are signs that for many patients, it could be a year or more.

Cancer cells often successfully hide from the body's immune system by preventing T-cells from attacking them. The new drugs basically work by disabling brakes on the immune system, allowing the T-cells to attack the tumors.

One of the drugs in Bristol-Myers' combination is Yervoy, which was approved as a treatment for melanoma in 2011. Yervoy disables an immune system brake called CTLA-4. It shrinks tumors in only about 10 percent of patients, but the effects can last for a long time.

The other drug in its combination is nivolumab, which is not yet on the market. It disables a brake known as PD-1, which sits on the surface of T-cells. Tumors can produce a protein called PD-L1, which binds to PD-1 and makes the T-cells inactive.

Nivolumab, and the drug being developed by Merck, called MK-3475, are antibodies that bind to PD-1, while Roche's drug binds to PD-L1. It is not clear yet which approach is better.

It may be possible to test tumors for the presence of PD-L1, and use the drugs mainly for those patients, where it is expected to work more effectively.

It is also not clear yet how many types of tumors the drugs will work for. All the companies are targeting melanoma, a deadly skin cancer, because there is evidence that it is sometimes controlled spontaneously by the immune system. The companies also have data for lung and kidney cancer. Roche's study showed some effect in colorectal and head and neck cancer as well.

Bristol-Myers's stock rose 5 percent on Wednesday, even though the results of the study were not released until 6 p.m., after the close of regular trading.

Mark Schoenebaum, the pharmaceutical analyst at ISI Group, said investors were hoping the combination of the two Bristol drugs would significantly shrink tumors in at least 50 percent of patients.

He said in a note on Wednesday that the overall shrinkage rate was perhaps a bit below expectations but added that for many patients, the shrinkage was more than 80 percent.

"The point is that the depth of those responses is pretty incredible," he wrote.

Some experts say that tumor shrinkage, a measure that evaluates conventional chemotherapy drugs that poison cancer cells, may understate the effect of these new drugs.

"Sometimes it takes awhile for the immune system to be revved up," said Dr. Gary Gilliland, who leads cancer drug development at Merck.
Die Wirkstoffklasse PD(L)-1 - und damit Nivolumab, als der am fortgeschrittenste Vertreter - wird wohl der Star der diesjährigen ASCO werden.

Analysten trauen sich jetzt langsam mit Prognosen zu künftigen Spitzenumsätzen heraus, die nun wirklich das gesamte Potential dieses Ansatzes abbilden. Das übertrifft sogar meine bisherigen Hoffnungen. Vor einem Jahr wäre man mit solchen Erwartungen wohl einfach für deppert erklärt worden:


Immune system cancer drugs tipped to be a $35 billion market
Ben HirschlerReuters
5:52 a.m. EDT, May 22, 2013

LONDON (Reuters) - A new wave of medicines that tap the power of the immune system to fight cancer could become the biggest drug class in history, with potential sales of $35 billion a year.

That bullish sales forecast by analysts at U.S. bank Citigroup highlights the growing excitement surrounding so-called immunotherapy after positive results from clinical trials conducted by companies such as Bristol-Myers Squibb and Roche Holding.

"We believe this market will generate sales of up to $35 billion (a year) over the next 10 years and be used in some way in the management of up to 60 percent of all cancers," Citi analyst Andrew Baum said on Wednesday.

Citi's forecast is considerably higher than current market consensus, but if it proves correct, then cancer immunotherapy would exceed the peak market value of top blockbuster drug classes such as statins for high cholesterol.

After years of puzzling over how to get the body's immune system to respond more effectively against tumor cells, scientists are now finding a number of promising avenues.

The new drugs are designed to target areas that act as brakes on the immune system. By interfering with these brakes, the drugs free the immune system to attack and kill cancer cells.

Bristol-Myers Squibb's nivolumab and Roche's MPDL3280A are two leading contenders in the field. Both had an impressive effect against a variety of cancers, according to preliminary trial results released last week.

Further details of the studies will be presented at a meeting of the American Society of Clinical Oncology in Chicago early next month.

MANAGEABLE CANCER

Conventional chemotherapy and other cancer drugs often have a powerful effect in shrinking tumors, but the effect is typically short-lived. The effect of immunotherapy can last much longer because the immune system has effectively been reset to remember how to keep fighting cancer cells.

Citigroup said that immunotherapy has the potential to transform a significant percentage of cancers into something akin to a chronic disease, in a similar way to how HIV drugs have made the viral disease a manageable condition.

On the back of its upbeat prediction for the immunotherapy market, Citigroup has upgraded shares in Bristol-Myers Squibb and Roche to "buy" from "neutral".

Roche stock was trading 1.7 percent higher by 0914 GMT (5.14 a.m. EDT), outperforming a flat European drugs sector.

Other leading players with a range of drugs, vaccines and cell therapy treatments in the cancer immunotherapy field include GlaxoSmithKline, AstraZeneca, Novartis, Merck & Co and Amgen.

In addition to the progress being made in research, analysts believe that the immunotherapy field could also benefit from a new U.S. Food and Drug Administration initiative to speed approval of important and innovative drugs.

The U.S. watchdog recently started a scheme to allow quicker studies of life-saving therapies designated as a "breakthrough", provided that clinical data is compelling.

(Editing by David Goodman)
Hallo SLGRamann,
ich habe eine Frage, die hier ganz gut hinpasst. Hast du dir Ono Pharmaceuticals mal angesehen? Die könnten langfristig vielleicht sehr von Nivolumab profitieren. So wie ich das verstehe, hatten sie mal die weltweiten Rechte (außer USA/Medarex) und haben dann in einem Deal EU etc. an BMS abgegeben.
Halten aber noch die Rechte in Jp und anderen asiatischen Ländern. Zusätzlich bekommen sie Royalties für die Verkäufe in den abgegeben Territorien (?) und evtl. auch comarketing in gewissen Indikationen (?). So ganz schlau werde ich da aber nicht draus. Weißt du hier mehr?
Zusätzlich haben sie auch die Rechte an Kyprolis in Jp.
Natürlich ist die Pipeline auch insgesamt recht breit.
Ohad hammer hatte sich z.B. bzgl. des BTK Inhibitors recht positiv geaüßert:
Japan-based Ono will have results for its Btk inhibitor, which appears promising based on preliminary efficacy mentioned in the abstracts. In CLL, 7/10 patients had a nodal response including 2 PRs whereas 3/6 MCL patients experienced a PR. Even if Ono's Btk inhibitor proves to be comparable to ibrutinib, it still trails in development by at least 2 years. As ibrutinib will become approved in all the major indications within 1-2 years, Ono will have to run comparative trials to demonstrate its drug's non-inferiority. In some indications, these trials will take years to read out.
http://www.ono.co.jp/eng/investor/pdf/dp/20131112.pdf
http://www.ono.co.jp/eng/investor/pdf/ar/2013/07.pdf
SG kmastra
Beitrag zu dieser Diskussion schreiben
Auferstanden aus Ruinen? – Welche Zukunft hat Bristol Meyers Squibb?