RAYTHEON Detect / Protect / Respond - 500 Beiträge pro Seite
eröffnet am 10.03.02 17:27:32 von
neuester Beitrag 19.08.02 21:57:19 von
ISIN: US7551115071 | WKN: 785159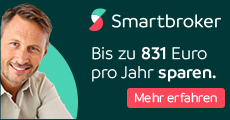 Neuigkeiten zur Raytheon Aktie
Raytheon Unveils its Capabilities, Technologies and Approach to Homeland Security
THURSDAY, MARCH 07, 2002 12:07 PM
- PRNewswire

WASHINGTON, Mar 7, 2002 /PRNewswire via COMTEX/ -- Raytheon Company (RTN) today unveiled capabilities and technologies with immediate application to homeland security.

In a briefing at the National Press Club, Raytheon presented its capabilities under the headings of "Detect, Protect and Respond." The presentations, demonstrations and exhibits focused on what Raytheon already is offering or has in near-term development for the civil sector of homeland security.

"Raytheon is principally known as a defense contractor," said company Chairman and Chief Executive Officer Daniel P. Burnham. "What we bring to the civil sector is a natural migration of our defense capabilities that contribute to the safety and security of people and communities."

Detect

Raytheon Vice President and Homeland Security Team Leader Edmund B. Woollen introduced an Internet-based, powerful web crawler system, with real- time translation capability, to search and analyze literature in the public domain in multiple languages and dialects to determine patterns indicating potential terrorist actions.

Protect

Woollen cited the Raytheon-developed Immigration and Naturalization Service automated biometric fingerprint identification system (IDENT). The system is used by the U.S. Border Patrol to positively identify illegal aliens.

Woollen said that public access facilities require special attention to balance security with public convenience, and Raytheon will bring to market comprehensive solutions that permit the critical combination of convenient access with tight security.

Raytheon is developing innovative solutions to screen people at airports and other facilities through biometric systems using fingerprints, facial and other characteristics. Woollen said that Raytheon, in partnership with Visionics Corporation, is currently testing a facial recognition system at two airports.

Susan Massihzadeh of Raytheon Technical Services Company discussed the company`s current contract for the installation of 140 checked baggage screening systems at more than 50 airports. Raytheon is competing for a Transportation Security Agency general contract to deploy explosive detection systems at the 429 commercial airports in the United States as mandated by the Aviation and Transportation Security Act.

Respond

Since not all emergencies can be prevented, Raytheon has developed solutions to increase emergency management team effectiveness.

Effective command of any large-scale incident involves being able to manage real time information among the mutual aid teams that respond from different jurisdictions and agencies. Brian McKeon of Raytheon`s Command, Control, Communication and Information (C3I) Systems business unveiled the company`s second-generation first responder command and communications (C2) vehicle. Equipped with the latest software radio and switching technology, the vehicle harmonizes communication among mutual aid units and provides effective command even while en route to an incident scene.

McKeon said, "The C-2 vehicle solves a major problem facing mutual aid teams - reliable and interoperable communications."

Raytheon demonstrated the information management and command capabilities of its C2 vehicle in real time. Attendees at the Press Club briefing witnessed the next generation vehicle taking part in an emergency training demonstration involving a simulated tornado and a poisonous gas release in New Cordell, Okla.

McKeon pointed out that responders need the capability to quickly analyze chemical hazards that may be in the incident area. Raytheon has developed remote sensors for this purpose. Responders also need to see through smoke and darkness, as well as to be able to detect heat in a variety of locations. McKeon said Raytheon is selling lightweight, portable infrared thermal imaging cameras suitable for responders that were also used at the World Trade Center.

Burnham said, "If terrorism is an inescapable reality of the 21st century, Raytheon is well positioned to apply its resources to address homeland security priorities."

With headquarters in Lexington, Mass., Raytheon Company is a global technology leader in defense, government and commercial electronics, and business and special mission aircraft.
Wer jetzt investiert der kann in den nächsten Monaten sehr wahrscheinlich viel Geld an der Börse verdienen. Dazu sollte man aber über Hintergrundwissen verfügen, vor allem aus Wirtschafts- und Börsenmagazinen. Diese Magazine, wie beispielsweiseWirtschaftswoche, BörseOnline und TeleBörse sind für Börsenerfolg wie auch für wirtschaftliches Basiswissen unabdingbar.
Neben den interessanten Inhalten gibt es da ein Problem, der Preis der Magazine.
Viel zu teuer sind die meisten Magazine für ein Abo!
Dem Problem wurde jetzt abgeholfen, mit einem ganz neuartigen Wirtschaftsmagazin. "brand eins", für alle die wirtschaftlich, günstig auf dem Laufenden gehalten werden wollen.
Die mit dem Magazin neue Form des Wirtschaftsjournalismus findet bereits in der Fachwelt große Anerkennung wie die Preise beim diesjährigen `Art Directors Club` (ADC) zeigen.
Der Clou dieses Magazin gibt es derzeit über
http://www.advanced-store.de
(direkt auf der Hauptseite) bei allmaxx .de ein ganzes Jahr kostenlos.
Richtig gelesen, kostenlos.
...und wer sich über raytheon informieren will schaut auf die homepage und meldet sich für den news verteiler an


www.raytheon.com
....und vergesst lieber mal die ganzen börsenblättchen, egal ob gratis/kostenpflichtig ............




Independent Researcher Is in Demand




March 10
— By Thi Nguyen

NEW YORK (Reuters) - These days, investors are hunting for a product Wall Street doesn`t have to offer: Hard-hitting, independent research.

That`s why Howard Schilit, a former accounting professor who investigates accounting ploys to identify cases where investors are being misled, is seeing his business thriving.

His service is gaining momentum as Wall Street securities analysts, the traditional source of buy-and-sell recommendations for investors, have seen their status slip.

These are the dark days for Wall Street`s research units: Criticism has swirled around analysts, many of whom issued wildly optimism reports on stocks, especially tech shares, even as they tumbled. The low point came as many were still issuing "buy" recommendations just days before Enron Corp.`s <ENRNQ.PK> collapsed.

"Given the Enron debacle, investors are looking for additional research capability, particularly on accounting issues," said Franklin Morton, head of research at Ariel Capital Management which oversees $6 billion in assets. "They need another set of eyes because most money managers can not count on Wall Street`s recommendations."

But for Schilit, who founded Center for Financial Research and Analysis in 1994, things couldn`t be better. His more skeptical view of stocks is a strong selling point in a market wracked with uncertainty, as it has been for months.

"Even before Enron, our business picked up dramatically with Sept. 11," said Schilit.

Schilit`s firm had already created something of stir with reports that found accounting problems and irregularities. In the late 90s, he was among the first to attack the accounting methods of Internet companies such as Microstrategy <MSTR.O> before their share prices collapsed. He also made a name for himself by calling attention to problems at Sunbeam <SOCNQ.OB> and Cendant <CD.N> before their problems came to light.

"When people got nervous, they buy our service just like people buy insurance," said Schilit. "Now, with all the attention, it`s nice -- but it`s exhausting."

Fund investors pay handsomely to get the service, which costs tens of thousands of dollars a year. The subscriber list has grown to 470 institutional investors and mutual funds, including Fidelity Investments and Putnam Investments, and hedge funds -- who make money by betting the stock prices will go down -- making up some 40 percent of the list.

The firm has been adding some 10 new clients each month in the past couple of years, and the rate has doubled in January and quadrupled in February, said Schilit, who is now also expanding his business to Europe and Asia.

The growth hit a spurt at the onset of the Enron scandal, in which ex-auditor Andersen admitted its partners had destroyed documents related to its audit, and Enron allegedly concealed critical financial information from investors.

"It`s useful to have independent CPAs (Certified Public Accountants) because auditors are paid by companies," said Joe Stocke, chief investment officer at StoneRidge Investment Partners, who has subscribed to Schilit`s reports in the past two years. "Independence is what we find useful."

FRAUD DETECTIVE

Back in the Rockville outfit in suburban Maryland, Schilit`s staff of 12 analysts are crunching numbers in companies` 10-Ks and 10-Qs and buried footnotes in annual reports. The job is to detect early signs that a company is headed for trouble by focusing on aggressive accounting moves that might camouflage a sagging business.

"Money managers need our research because they don`t have as much knowledge to understand accounting quirks," said Schilit, who in 1993 published a book, "Financial Shenanigans: How to Detect Accounting Gimmicks & Fraud in Financial Reports," an instant hit among financial professionals.

The firm, which now covers some 600 public companies, in a typical day would alert clients of potential financial problems in two U.S. and an European firms.

Schilit doesn`t get credit for blowing the whistle on Enron`s accounting woes. His firm of six analysts at the time was busy tracking the technology, healthcare and retailing companies that it covered for clients.

Still, he`s considered enough of an expert on Enron that he was called to testify before Congress in hearings last week on the collapsed company -- and he was critical of the methods analysts used to cover the energy trading giant. Enron`s weak cash flow should have sent a warning, he said.

"Enron`s profits for a period of six months were $1 billion, but its cash flows were negative," said Schilit. "That should have raised the flag."

Responding to the analysts` complaint that Enron fooled them into believing it was a good investment, Schilit told the Congressional panel that the risks underlying Enron`s complex balance sheet were plain to see for anyone who cared to look closely.

Analysts, including Raymond Niles at Citigroup Inc. <C.N> unit Salomon Smith Barney and Curt Launer at Credit Suisse First Boston, clung firmly to "buy" and "strong buy" ratings on Enron`s stock even as it lurched toward bankruptcy.

"For any analyst to say there were no warnings in the public filings, well, they couldn`t have been reading the same filings I read," Schilit told the Senate panel last Wednesday. His new book on financial shenanigans, due to come out in March, has a chapter on Enron.

All information Schilit uses to spot companies` potential financial scams is accessible to any investor, he said.

FREE OF CONFLICTS OF INTERESTS

Stock analysts climbed to market stardom in the bullish 1990s, when it was easy to issue "buy" recommendations. But they have stumbled in recent years as the market has retreated and they have failed to pull in their horns.

Less than 2 percent of all analyst recommendations were "sells" or "strong sells" during the go-go years and, with only a slight shift since, that is still true today, said Charles Hill, director of research at research firm Thomson Financial/First Call.

Such an imbalance will continue until deep-seated conflicts of interests are resolved within an industry that underwrites, owns, sells and promotes stocks, Hill and other critics said.

For Schilit, it`s crucial to be regarded as highly independent. He insists in keeping his research business free of conflicts of interests by not selling and buying stocks based on his research like some other research firms.

"If we tell a negative story and I also tell clients that I short the stock, that will create conflicts of interests," said Schilit. "When you also have hedge funds, you can`t have the same degree of independence."


Copyright 2002 Reuters
Raytheon Completes Sale of Its Aircraft Modification and Integration Business to L-3 Communications for $1.13 Billion
MONDAY, MARCH 11, 2002 8:32 AM
- PRNewswire

LEXINGTON, Mass., Mar 11, 2002 /PRNewswire-FirstCall via COMTEX/ -- Raytheon Company (RTN) has finalized the sale of its aircraft modification and integration business to L-3 Communications for $1.13 billion in cash. The sale was first announced on Jan. 14, 2002.

Under terms of the sale, Raytheon will continue as the prime contractor on the $1.4 billion UK Ministry of Defence ASTOR (Airborne Standoff Radar) program. Raytheon will also retain certain receivables and the Boeing Business Jet program, which is nearing completion.

As previously disclosed, Raytheon expects the sale of Aircraft Integration Systems to be moderately dilutive to earnings in 2002. The after-tax proceeds from the sale will be used for debt reduction and general corporate purposes.
Union says Raytheon planning layoffs
Local says up to 400 members facing ax

By Ross Kerber, Globe Staff, 3/15/2002

Trade union members at Raytheon Co. say they`ve been told by managers that the company plans to lay off as many as 400 employees in Massachusetts in the coming months.

Raytheon officials would not confirm a new round of layoffs, which would come as the union, Local 1505 of the International Brotherhood of Electrical Workers, is still struggling with the aftershocks of a bitter strike in 2000.

The Lexington-based defense contractor settled the strike by agreeing to keep certain military projects in Massachusetts, such as work on a tactical missile-defense program.

While the company has done that, it has continued to shed other manufacturing jobs in Andover and elsewhere, say leaders of Local 1505. Their membership roll stands at 2,475, down from 2,700 members 18 months ago.

Recently, Raytheon managers have said to expect up to 400 more layoffs this spring, said Terry Palmer, a former chief steward of Local 1505 who works at the Andover plant.

All told, Raytheon has about 13,000 employees in Massachusetts, most of whom work at white-collar jobs such as radar design or administration. It has steadily moved its weapons-manufacturing operations to Arizona and other low-cost states. In Andover, Raytheon produces advanced circuit-card assemblies and versions of its Patriot air defense missile, which has faced slowing foreign orders.

Local 1505 faces its own problems. Among other things, its shrinking dues base has reduced the local`s annual budget to $800,000, from $1.1 million before the strike, leaders say. In response, it has eliminated several of its administrative posts and fallen as much as $40,000 in arrears on some bills.

The financial woes have also led to a falling-out between Local 1505`s business manager, Mike Zagami, and its second-in-command, Stan Lichwala, and drawn scrutiny from the parent union.

Zagami yesterday declined to discuss his communications with Raytheon about potential layoffs. But Palmer and others say Zagami himself warned of layoffs at a recent union meeting.

Citing the layoff threat and financial problems, Palmer, Lichwala, and two others have stepped up to challenge Zagami in elections scheduled for June 11.

Palmer said he wants Raytheon to offer more early retirements for union members, whose average age is 53. Lichwala said he is running because, compared with Zagami`s leadership style, ``I take a more hands-on approach, being in the plants with the people.`` Another candidate, George Noel, has been a frequent critic of Zagami and ran unsuccessfully for the post in 1999.

Zagami said he doesn`t see the challenges as personal, and maintained the union won some important long-term gains in the strike.

The June elections will be overseen by the US Department of Labor. In January, the union agreed to the oversight to settle a government complaint that during its last elections in 1999 the union didn`t use secret ballots and unfairly promoted a candidate in an official letter. Local 1505 didn`t admit to any wrongdoing.

Ross Kerber can be reached by e-mail at kerber@globe.com.


This story ran on page E1 of the Boston Globe on 3/15/2002.
© Copyright 2002 Globe Newspaper Company.
RAYTHEON STARTED AT `ATTRACTIVE` AT THOMAS WEISEL
Lockheed to Get Competition





Saturday, March 16, 2002; Page E02



Raytheon has won a chance to bid for an air-traffic control contract worth as much as $1 billion that the Federal Aviation Administration once planned to give to Bethesda-based Lockheed Martin without competition. The En Route Automation Modernization Program, or ERAM, contract calls for improving the integration of software in the FAA`s primary computer system. The computer is used in 20 air-traffic-control centers that direct planes at high altitudes.
Raytheon details plans for layoffs

By Ross Kerber, Globe Staff, 3/16/2002

Raytheon Co. said it will lay off 490 employees from facilities in Andover and elsewhere in Massachusetts, citing slow overseas sales of its Patriot missile.

The announcement confirmed warnings by a big blue-collar union that the Lexington-based military contractor would fire more workers. In all, 210 manufacturing jobs will be cut, Raytheon said yesterday.

The majority of the jobs to be shed, 280, are administrative and engineering positions. Many are related to the Patriot air-defense missile, which Raytheon and the military market to foreign allies. Some haven`t been eager to buy the weapon, however. For instance, Raytheon and the South Korean government have been haggling for months over the payment schedule for what is expected to be a $1.5 billion Patriot order.

Awaiting that deal and others, Raytheon said it can`t keep all production lines operating. At the same time, domestic military spending overall is up, and other parts of Raytheon`s Air/Missile Defense Systems business unit are busy developing gear like a powerful missile-defense radar known as the X-Band. That work, largely performed in Bedford, relates more to software than to hardware production, or what industry analysts term ``metal-bending.`` The next big order of military gear for the Andover plant, a ground-based radar for the Marine Corps, won`t enter production in 2004, said Raytheon spokesman Steve Brecken.

Seperately, Raytheon spokesman David Polk said the company is considering selling its aging headquarters complex in Lexington, where 600 people work, and moving to a more modern facility in the Greater Boston area. No decisions have been made, he said.

Raytheon said the layoffs won`t affect earnings. After the cuts, Raytheon says, it will have about 11,000 employees in Massachusetts, down from 13,000 previously. About 2,250 of the workers will belong to Local 1505 of the International Brotherhood of Electrical Workers. Though still one of the state`s largest unions, Local 1505 has suffered from the continued layoffs and faces internal financial problems. Yesterday its business manager, Michael Zagami, said he had urged Raytheon, unsuccessfully, to spend $8 million on early-retirement packages that would have reduced the need for layoffs. The union`s president, Stan Lichwala, said the Andover plant`s prospects would improve if homeland-defense planners place Patriot batteries around civilian institutions, as some have urged for nuclear power plants.

``We were hoping for that kind of business, and it just hasn`t transpired,`` Lichwala said.

Most of the job cuts, 350, will occur at Raytheon`s Andover facilities, where it also makes circuit-card and cable assemblies. Raytheon will have just under 3,000 employees in Andover, the company said. Other jobs will be eliminated in Bedford, Lexington, Sudbury, and Tewksbury, as well as two jobs in Huntsville, Ala.

Raytheon said all those laid off will receive outplacement services and interim health benefits.

Raytheon has about 87,000 employees worldwide.

In some good news for the company, the Federal Aviation Administration said yesterday that Raytheon will be allowed to bid for an air-traffic control contract worth as much as $1 billion that the agency once planned to give to Lockheed Martin Corp. without competition.

Raytheon protested the agency`s decision a year ago to forgo bids for the contract.

Shares of the company rose $1.35 to close at $41 in trading yesterday
...wann kommt es zum Krieg gegen Irak...?

TT
Company Releases for Raytheon Co
MONDAY, AUGUST 19, 2002
Northrop Grumman, Raytheon Delighted With GAO Decision Affirming U.S. Navy Selection of DD(X) gold team - PRNewswire 3:47 PM

Raytheon Awarded Contract to Provide SeaVue Radars for the Mexican Navy - PRNewswire 9:57 AM

FRIDAY, AUGUST 16, 2002
Raytheon Completes Installation of Army`s Largest High Performance Computer System - PRNewswire 10:25 AM

THURSDAY, AUGUST 15, 2002
SPYRUS Selected as Qualified Small Business Supplier of Common Access Card Middleware Under New DoD Enterprise Software Agreement - BusinessWire 10:26 AM

Raytheon Awarded $1.34 Million Contract to Develop Next Generation Wireless Communications Systems for the Defense Advanced Research Projects Agency - PRNewswire 10:23 AM

Raytheon Turns Over Red Oak Power Plant - PRNewswire 9:29 AM

MONDAY, AUGUST 12, 2002
FAA and Raytheon Continue National Airspace System Modernization with Commissioning of First New Air Traffic Control Beacon Interrogator Secondary Surveillance Radar - PRNewswire 9:52 AM

DataMetrics Corporation Receives System Integration Contract from Raytheon - BusinessWire 9:28 AM

TUESDAY, AUGUST 06, 2002
AdZone Research Retains Investor Relations Network to Direct Its Financial Public Relations Programs - PrimeZone 9:46 AM

MONDAY, AUGUST 05, 2002
Raytheon Names William J. Lynn Senior Vice President, Government Operations And Strategy - PRNewswire 10:30 AM
Beitrag zu dieser Diskussion schreiben
Zu dieser Diskussion können keine Beiträge mehr verfasst werden, da der letzte Beitrag vor mehr als zwei Jahren verfasst wurde und die Diskussion daraufhin archiviert wurde.
Bitte wenden Sie sich an
feedback@wallstreet-online.de
und erfragen Sie die Reaktivierung der Diskussion oder starten Sie eine neue Diskussion.
RAYTHEON Detect / Protect / Respond