GE hat auch eine Solarsparte - 500 Beiträge pro Seite
eröffnet am 17.09.09 08:13:35 von
neuester Beitrag
13.01.12 20:56:49
von
ISIN: US3696041033 | WKN: 851144 |
Symbol: GEC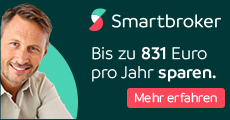 GE boosts solar power production

By Justin Baer and Francesco Guerrera in New York

Published: September 14 2009 23:42 | Last updated: September 14 2009 23:42

General Electric aims to ramp up production of solar power panels by early next year in a crucial step in the company's bid to transform its initial investments in the renewable energy field into a multibillion-dollar business.

GE has started to build pilot production lines at its facility in Colorado, said John Krenicki, a vice-chairman and chief executive of GE Energy Infrastructure, which includes the renewable energy division.

"We'll have more clarity around our bet in solar at the end of the year, or the beginning of next," Mr Krenicki told the Financial Times.

GE, which also outlined on Monday its expansion into offshore wind power, made its initial solar foray in 2004 with hopes that its heft and manufacturing acumen could lower production costs enough to make the sun's rays another affordable source of alternative energy.

However, unlike the conglomerate's wind power operations, the development of GE's solar business has been muted, with annual sales at less than $200m.

In spite of the slow start, Mr Krenicki maintains that the division will eventually become a meaningful part of what has become the conglomerate's fastest-growing operating unit. For GE, that means graduating into a "big, multibillion-dollar business". "It has to be," he said. "Otherwise we shouldn't do it."

GE entered the solar business through the purchase of Astropower. Three years later it acquired a minority stake in PrimeStar Solar, another group that is seeking ways to use thin layers of silicon to produce panels that convert light into energy more cheaply than previous technologies.

It remains on the lookout for other acquisitions that could accelerate the solar business's development, Mr Krenicki said.

In the first six months of 2009, GE's energy-infrastructure unit reported an operating profit of $3.1bn, up 16 per cent from a year ago, on sales of $17.8bn.

Jeff Immelt, GE's chief executive, told the FT that energy was "clearly one of the big industrial businesses filled with what I would call seismic change, whether it's clean energy or scarcity of resources".

Steve Winoker, an analyst with Sanford C Bernstein, predicted the solar business would begin to make a "material" contribution to the group in the next two years.The solar industry could also benefit from legislative efforts in Washington to curb the nation's carbon emissions, he said.

However, he added: "The jury is still out for solar, for GE and a lot of other large companies that are all racing to develop something that is economically viable."
Antwort auf Beitrag Nr.: 37.996.752 von R-BgO am 17.09.09 08:13:35
nicht nur, die haben auch eine Windsparte, welche sicherlich in USA bevorzugt wird.
und wozu gehört Westinghouse?
GE To Close Its Solar-Panel Manufacturing Plant In Delaware

NEW YORK -(Dow Jones)- General Electric Co. (GE) plans to shut down its only solar-panel manufacturing facility, as it found that prices for panels fell below production costs, Clean Technology Insight has learned.

"On October 23 we announced the restructuring of our solar business to employees and our intent to close the Newark [Del.] facility," said Milissa Rocker, spokeswoman for the company, in an interview.

GE's production facility is a victim of a rapidly evolving solar market, where older U.S. plants are shutting down, reducing production, or outsourcing abroad, even as some foreign manufacturers, like those from China, plan to open new manufacturing in the U.S.

The decision to shut down production was "mainly due to the challenges in the solar industry, including overcapacity levels that are twice demand and industry pricing that's below the cost of producing the panels," said Rocker.

GE plans to stop manufacturing crystalline silicon panels on Jan. 1, 2010. It will close the plant by the end of June of next year, she said.

The plant currently employs 82 people. All will be laid off, receiving severance and benefits packages, she said.

GE is also "exploring other alternatives" for the plant, she said.

The plant has capacity to produce 34 megawatts of panels annually, according to a document aimed at potential investors that was seen by Clean Technology Insight. Rocker declined to discuss capacity. According to the document, the facility could be expanded to 68 MW.

It could generate annual revenue of about $75 million at 50 megawatts of capacity, assuming $1.50 per watt module pricing, the document says. "Overall profitability is highly dependent on input material costs," the document says.

The document says that GE wants to sell 100% of the facility for cash by the end of the year.

Still, Rocker said that "GE continues to believe in the long-term success of solar--we are shifting from crystalline silicon toward the development of new products, that is thin-film technology and inverters."

The company is a majority holder in PrimeStar Solar Inc., which is still developing its thin-film, non-crystalline silicon, technology and not manufacturing products yet.

GE is also "starting to sell" inverters to the solar business, that it modified from those that the company makes for the wind industry, said Rocker. Inverters are components in a solar installation that convert the direct current generated by a solar system into alternate current consumed by a home's appliances.

The Delaware factory that GE is shutting down is one that the conglomerate acquired in 2004 out of bankruptcy from AstroPower Inc.

The price for crystalline silicon panels dropped about 30% over the past 12 months, as financing for solar installations evaporated around the globe. As prices fell, that meant that producers with higher costs of production also saw their margins shrink.

BP Solar International Inc., part of BP PLC (BP), announced in April that it would close panel production in Frederick, Md., and in Madrid, eliminating 620 positions. It also is drawing more on outsourced manufacturing through Chinese suppliers.

Evergreen Solar Inc., meanwhile, said on Wednesday that it will move solar- panel assembly from its Devens, Mass., factory, to China next year. Energy Conversion Devices Inc., a maker thin-film solar panels, has also slowed production in Michigan even as it plans to start production in China.

Schott Solar Inc. shut down production at its 15-megawatt solar-panel production facility in Billerica, Mass., in July.

"Some of those assets that were owned by global multinationals are now on the auction block," said Craig Cornelius, managing director at Hudson Clean Energy Partners, a private equity firm focused on clean-technology investments. " Truthfully, they are not very attractive assets."

"The property and equipment was put in there a number of years ago," Cornelius said. "The pace of innovation and manufacturing tool development has been so fast, that even if you were to buy those manufacturing facilities for a penny and write down the amortization and depreciation to zero," you'd still wind up with high processing costs on the old equipment, he said.

Instead, an investor would be better off acquiring a more recently built facility abroad or constructing a new facility in the U.S., he added.

Those trying to sell these older solar manufacturing plants "will have a hard time getting interest," Cornelius said. He previously led the $1.5 billion Solar Energy Technologies Program at the U.S. Department of Energy.

"The combination of older equipment, higher labor costs, tax rates and the cost of utilities just makes [such production facilities] non-economic," Cornelius said.

GE's production equipment has an average age of five years, and its oldest equipment at the Delaware facility is seven years old, according to the document.

BP hasn't yet found a buyer for its Frederick, Md., building. "Regarding the building, we continue exploring options there," Tom Mueller, the company's spokesman, wrote in an email. "We haven't been able to find a buyer at this point, but continue exploring options."

The GE facility compares negatively to the BP one, according to one investor who backs solar companies. "It was built longer ago than the BP facility and has a much smaller footprint. It's way too small as to the scale that you need to be operating such facilities," the person said.

GE's withdrawal from the crystalline solar business raises the question of whether a small and variable solar business is compatible with a large conglomerate. GE isn't the first large company to buy into solar production and decide to exit. Royal Dutch Shell (RDSA) had manufacturing in Camarillo, Calif., that it sold to SolarWorld AG in 2006.

"A big order for us was $10 million--that's not a big order for GE," said Allen M. Barnett, founder of AstroPower, the company that was folded into GE. Barnett is now leading a solar-research program at the University of Delaware. He added that while a small company focused on its main product has the time and interest to dedicate itself to the product, that doesn't necessarily happen when a big company takes over and may consider that product marginal.

At the same time, even as some of the legacy plants in the U.S. are closing, foreign manufacturers, as well as some start-up solar companies, are opening production.

Suntech Power Holdings Co. and Yingli Green Energy Holdings Co., two Chinese panel manufacturers, are planning to open production in the U.S. Sharp Solar opened production in Tennessee in 2003. SolarWorld AG is building a large plant in Oregon.

For foreign companies, one reason to move production of modules to the U.S. is to assuage any discomfort with products made abroad. There's also some concern that Buy-American regulations may become more stringent when it comes to projects that use U.S. government money. At the same time, the cost of transporting large solar modules by ship is high, and as the U.S. market grows, it may be economical to locate panel production close to demand.

The American Recovery and Reinvestment Act of 2009, commonly known as the stimulus package, created a $2.3 billion program that gives manufacturers of renewable-energy components tax breaks. Several companies, including SolarWorld and Yingli, filed applications. Keeping manufacturing jobs in the U.S. has been high on the agenda of local and federal governments.

But for the solar industry, that may not be the smartest move, as far as job creation goes.

If one looks at the entire labor chain of getting electricity to flow from a solar system, the majority of jobs are in installing the system, not in manufacturing the various components.

"If midstream can be performed abroad, at a lower cost, maybe we should let that happen," said Cornelius, of Hudson Clean Energy Partners. "If you're looking at it from a job-creation standpoint, the best thing we can have in the U.S. is very low-priced equipment that allows for a large number of installations."

(Dow Jones Clean Technology Insight covers news about public and private clean-technology and alternative-energy companies.)

-By Yuliya Chernova, Dow Jones Clean Technology Insight; Yuliya.chernova@ dowjones.com


(END) Dow Jones Newswires
11-06-09 0915ET
Copyright (c) 2009 Dow Jones & Company, Inc.
Fotowatio ist eine GE-Tochter:

Posted on 8. April 2010
Fotowatio Completes €45M Solar Funding
Almeria, Spain [RenewableEnergyWorld.com]

Fotowatio Renewable Ventures (FRV0 has secured funding to develop an 11-megawatt (MW) solar photovoltaic (PV) plant in the municipality of La Rioja, Spain, the company's first photovoltaic project in Andalusia.
This 11-MW solar power plant is expected to generate 16 million kilowatt-hours (kWh) of emissions-free electricity annually.

The financing was secured through a €45 million funding agreement with the German bank Landesbank Baden-Württemberg (LBBW).

FRV will own and operate the solar power plant and has contracted Würth Solar, a German PV module manufacturer and project developer, to construct, operate and maintain it. This 11-MW solar power plant is expected to generate 16 million kilowatt-hours (kWh) of emissions-free electricity annually.

"With the development and financing of this 11 MW solar project, FRV consolidates its position in Andalusia, one of the regions with the highest insolation levels in Europe. We also expand our network of engineering procurement contractors (EPCs) and financial providers working with Würth and Landesbank Baden Württemberg," said Rafael Benjumea, CEO of FRV.
neueste Nachricht auf der GE-Seite ist vom 9.12.2009...
Wednesday, October 13, 2010
GE Teams With Showa Shell Unit In Solar Power

NEW YORK (Nikkei)--General Electric Co. said Tuesday that it has agreed with a subsidiary of major Japanese energy company Showa Shell Sekiyu KK (5002) to tie up in the solar power system business.

The agreement is expected to lead to GE acquiring solar cells from Solar Frontier KK, a wholly owned Showa Shell unit, and jointly commercializing low-cost, high-efficiency solar power systems. The two firms aim to pitch their products mainly to major solar power projects in the U.S., Europe and emerging countries.

Showa Shell operates a solar facility at the site of a former refinery.

Unlike conventional solar cells based on silicon, Solar Frontier's copper-indium-selenium solar cells are immune to surging silicon prices. The company is due to lift its output capacity to roughly 1 million kilowatts a year from the current 80,000kw by launching a new plant in Miyazaki Prefecture in the middle of next year. With 70% of the new plant's output slated for export, Solar Frontier has been looking to bolster overseas sales.

GE has been expanding its solar power system business, along with its wind and other renewable energy operations.

(The Nikkei Oct. 13 morning edition)
SunPower, Fotowatio sign big solar deals
San Francisco Business Times
Date: Monday, January 10, 2011, 10:09am PST - Last Modified: Monday, January 10, 2011, 10:31am PST

Southern California Edison announced a solar buying spree and Bay Area companies are the big winners. SunPower has signed contracts to build three projects totaling 711 megawatts and sell the power produced to the Southern California utility.

The projects are some of the country's largest solar panel projects and will go online between 2014 and 2016.

San Jose-based SunPower has a large office in Pt. Richmond, where its project development arm is based.

Its three projects will be located in Rosamond and Los Banos.

San Francisco-based Fotowatio Renewable Ventures also landed four contracts with Southern California Edison to supply power from 120 megawatts worth of solar projects — or enough to power 78,000 homes — in Los Angeles and Kern counties. All are scheduled for completion in 2013.

Southern California Edison is the largest investor-owned public utility in Southern California.

According to state law, the three investor-owned utilities, Southern California Edison, Pacific Gas & Electric and San Diego Gas & Electric, were required to get 20 percent of the power they supply from renewable sources by the end of last year. None of the three met that requirement. Southern California Edison says it's delivering about 17 percent of its power from renewable sources.

Former state Governor Arnold Schwarzenegger signed an executive order, requiring utilities to get 33 percent of their power from renewable sources by 2020.

Read more: SunPower, Fotowatio sign big solar deals | San Francisco Business Times
auf der webseite touten sie nur Wechselrichter und CIGS(?)-Module...:
http://www.ge-energy.com/products_and_services/products/sola…
dachte Primestar macht CdTe

Beitrag zu dieser Diskussion schreiben
Zu dieser Diskussion können keine Beiträge mehr verfasst werden, da der letzte Beitrag vor mehr als zwei Jahren verfasst wurde und die Diskussion daraufhin archiviert wurde.
Bitte wenden Sie sich an
feedback@wallstreet-online.de
und erfragen Sie die Reaktivierung der Diskussion oder starten Sie eine neue Diskussion.
GE hat auch eine Solarsparte