>>> Ucore hebt ab <<< (Seite 207)
eröffnet am 19.08.09 11:06:50 von
neuester Beitrag
04.04.21 07:51:54
von
WKN: A2QJQ4 |
Symbol: UURAF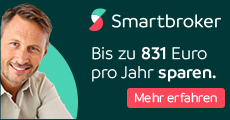 Innovation Metals Corp. Provides Market Commentary on Recent Rare-Earth Industry Developments
TORONTO — February 22, 2021 — Innovation Metals Corp. ("IMC" or the "Company") is pleased to provide the following commentary on recent notable developments in the rare-earth elements ("REEs") industry, in particular, as it pertains to the United States and allied nations. The increasing trade tensions between the People's Republic of China ("China") and the USA, in addition to China's strong economic growth and resultant increased internal demand for REEs, has reintroduced the urgent need for a complete US domestic REE supply chain into the US national conversation.
On February 18, 2021, CNBC[1] reported that the White House announced that it intends to issue a Presidential Executive Order, in the coming weeks, launching a comprehensive review of critical US supply chains, identifying immediate needs in specific critical areas, including critical minerals (including REEs), semiconductors (which require REE oxides to manufacture), and electric-vehicle/high-capacity batteries. It is believed that contingent on the findings of the review, the Biden Administration may consider issuing Presidential Determinations to invoke the Defense Productions Act ("DPA") in order to reduce US dependence on foreign suppliers for technology, raw materials and strategic and critical materials. It should be noted that the Trump Administration previously issued Presidential Determinations on REEs, in July 2019. Of particular interest in the draft Executive Order obtained by CNBC, was specific wording focusing on materials or goods originating from or being transported through nations that could potentially become unfriendly to the USA, or which could potentially become geopolitically unstable in future.
On February 16, 2021, the Financial Times[2] published a feature article, entitled, 'China targets rare earth export curbs to hobble US defence industry', outlining how China, following deteriorating Sino-US relations and an emerging technology war between the two countries, is exploring limiting the export of REEs (including REE minerals, oxides, metals, and alloys) that are crucial for the American defense industry and other critical, high-tech applications. The unique magnetic, electric, optical, and chemical properties of REEs have made them a non-substitutable essential in various technological applications — providing significant value to national security, energy independence, environmental future, and economic growth. REEs are essential enablers in applications ranging from electronic devices (e.g., smartphones, tablets, computers, etc.) and medical equipment (e.g., MRI and X-ray systems), to green-energy technologies, such as wind turbines and electric vehicles. Beyond commercial high-tech and clean-tech applications, REEs play a critical role in national defense, enabling radar systems and guided missiles. It was reported that China's government officials sought to determine how badly companies in the USA and Europe (including defence contractors) would be affected, if China restricted REE exports during a protracted bilateral dispute, and to better understand how quickly the USA could secure alternative sources of REEs and increase its own production capacity. Beijing's control of REEs threatens to become a new source of friction with Washington. The Pentagon has become increasingly concerned about US overreliance on China for REEs.
China's demand for REEs is so high that it has consistently exceeded domestic supply over the past five years, prompting a surge of Chinese imports from miners in the USA and Myanmar. While China's dominance in REE mining is under threat, it maintains a near monopoly in the most vital aspect of the REE supply chain — the downstream refining processing capacity that turns ores into materials ready for manufacturers i.e., the purification and separation of REE concentrates to produce REE oxides ("REOs") at commercial scale. China dominates the refining of REEs with more than 80% of global capacity. REE mining is not the issue; economic, commercial-scale installed capacity to separate REEs to produce REOs is what the USA and its allies actually need, and is in fact the most urgent, missing component of a secure, complete US REE-to-REO supply chain. Currently, 100% of the 50,000 tonnes of REE ore mined in the USA annually is sent to China for processing, as the USA has no refining capacity of its own yet. However, China's strength in refining has more to do with a historically higher tolerance for pollution than any technological edge.
IMC REE Market Commentary
Driven by high growth forecasts for electric vehicles, wind energy and electronics that require substantial volumes of high-strength, lightweight REE permanent magnets, the price of magnet REEs have moved rapidly upwards in recent months. However, strong REE pricing does not take into account the strategic, competitive and economic value of a domestic REE-to-REO supply chain. The Financial Times article reiterates the following two overarching REE global supply-chain realities that IMC has been consistently been highlighting since the Company's inception 10 years ago:
1. A complete, secure domestic REE supply chain is vital to US national and economic security (refining capacity is urgently needed, not increased ore production capacity).
The assured long-term supply of these materials and the resilience of their supply chains underpins our economic, technological, and national-defence capabilities. Over the past several decades, US actions and inaction pertaining to REEs have resulted in a vacuum on the world stage that China has been more than happy to fill. By dominating global commercial REE production, China effectively controls the USA and its allies in ways that the West does not entirely understand. In contrast, China completely understands the unique importance of REEs and has for decades. The communist country has positioned REEs as an essential component of its 100-year plan for global dominance by 2049, the centennial of China's communist revolution. By strategically controlling the global REE market at subsidized prices, China has driven out competitors and deterred new market entrants.
2. REE separation is the most critical aspect of any US/US-allied REE supply chain.
US and US-allied REE producers (and near-term REE producers) will not be able to produce REOs — economically — without a near-term, commercial-scale REE separation technology based on the global REE industry expected and understood solvent-extraction ("SX") chemistry. REE separation is notoriously difficult. This difficulty stems predominantly from two observations. The first is that individual REEs are chemically very similar to each other. Slight differences between them must be exploited by any separation system, and this invariably calls for the use of esoteric chemical approaches and undertaking numerous iterations to achieve desired purities and yields. The second is that purified leach solutions produced after initial processing of REE mineral concentrates contain numerous REEs. The REEs are separated progressively into groups, sub-groups and on until individual REE solutions are obtained. This presence of so many target elements in such precursors, relative to precursors produced from base-metal and other ores, further complicates the separation process. Since the early 1960s to the present day, SX has been the de facto bulk separation method/technology, used commercially by all REE producers to separate purified REE leach solutions and MREC materials into individual REE solutions (and subsequently converted into oxides and other compounds) with purities ranging from 95 to 99.9% total REE oxides ("TREO").
Table 1: The United States Rare-Earth Supply Chain in 2021. (Quelle: Innovation Metals Corp)
Quelle:
https://www.innovationmetals.com/news
Teil 2:
RapidSX™ REE Separation Technology.
IMC is currently commercializing the Company's proprietary RapidSX™ separation technology for the conversion of both heavy REE ("HREE") and light REE ("LREE") feedstocks into high-purity REOs. The RapidSX technology was developed and successfully piloted by IMC with early-stage funding assistance from the US Army Research Laboratory ("ARL"). Based on test work using a pilot-scale circuit, RapidSX separation technology has demonstrated the potential for robust economics, the ability to effectively separate LREE and HREEs, significantly reduced footprint/staging, and the potential to build out and commission quickly. However, the most compelling aspect of the technology is that the RapidSX technology is not a "new" technology per se, (with uncertain technological, scalability and economic uncertainties associated with unproven new technologies), but rather a significant improvement on the well-established, understood and industry-expected SX separation technology.
As IMC announced on February 1, 2021, commissioning of the RapidSX demonstration-scale pilot plant ("RapidSX Demonstration Plant") for REE separation is scheduled to start in Q3 2021. A comprehensive, independent techno-economic study and the design of a commercial-scale REE separation facility are planned for completion in Q1 2022. IMC anticipates that the RapidSX technology will be ready for commercial adoption and implementation by IMC's customers via revenue-producing licensing agreements within 15 months (Q1 2022).
Expected Advantages for RapidSX-based REE Separation vs Conventional SX:
• Rapid Process: as a result of the proprietary RapidSX technology, due to significantly increased separation kinetics, the time to achieve steady state and subsequent process completion is dramatically accelerated — from several days or even weeks (as is typical in the case with conventional SX) to hours/days with RapidSX.
• Reduced Staging: the increased separation kinetics lead to the equivalent of increased separation factors for a given duration of measurement, reducing the number of separation stages required in a particular SX circuit.
• Rapid Flowsheet Iteration: the accelerated time to steady state means that process parameters for RapidSX-based bench- and pilot-scale circuits can be optimized much more rapidly than for conventional SX circuits.
• Low CAPEX: due to the considerably reduced number of separation stages per SX circuit and resulting physical plant footprint, compared to conventional SX approaches. Based on the IMC pilot-scale SX circuit test work and a review of various 'typical' REE separation plant configurations, IMC estimates significant savings may result in terms of start-up capital per tonne of annualized separation capacity, contingent on the specific feedstock utilized and resulting REE products desired.
• Lower OPEX: Due to significantly reduced separation times, reduced reagent and power consumption, reduced manpower requirements, and reduced in-process metal inventories. The piloting work undertaken by IMC also indicated potential meaningful cost savings compared to utilization of conventional SX, depending on the feedstock and resulting REE products. Estimated separation costs are competitive with current estimated Chinese separation costs.
• Agnostic: RapidSX has been tested using LREE-rich and HREE-rich feedstocks and can potentially be applied to blends of mixed REE feedstocks.
• Turnkey: the IMC team has vetted out best practices for lean manufacturing supporting "quick-to-market" strategies, providing RapidSX end users a turnkey commercial solution for onsite REE separation.
• Scalable and Modular: RapidSX technology process lines will be modular and scalable, providing potential licensees with the ability to scale commercial production capacity.
How the RapidSX Separation Technology for REEs Differs from Conventional SX Separation.
The RapidSX technology hardware platform consists of proprietary RapidSX column stages, which in combination with unique aspects of SX circuit configuration makes it distinct from other systems (column-based or otherwise) utilized in separation applications.
Why the RapidSX REE Separation Technology is a critical component in any US or US-allied REE-to-REO supply chain.
The USA faces significant risk, due to its staggering overreliance on finished REEs and other critical minerals imported from China. Despite several notable and well-intentioned efforts introduced since 2019, the US government has yet to crystallize a feasible, near-term strategy to establish a secure, complete, commercial-scale REE-to-REO supply chain, capable of producing REOs for multiple US and US-allied commercial REE concentrate suppliers. The draft Executive Order, referenced above, may prove to be an excellent step in solving the US REE dilemma.
The problem and the first step in its solution is to recognize how important REEs are and from whom they are being imported. The USA continues to face significant national-security vulnerabilities, resulting from inadequate access to finished REEs. This is due, in part, to the complexities in understanding the often misunderstood, multi-faceted, intricate, and opaque nature of the REE industry.
Essentially, there are two components to REEs; the upstream mining and processing of REE mineral ores into REE concentrates, and the required subsequent downstream refining of REE concentrates into commercial, high purity, finished REOs and REO compounds, which provide the basis for all REE metals and alloys utilized for REE-bearing components and applications. It is the latter, not the former, that requires immediate, meaningful action by the US government.
China's dominance over the REE supply chain is only part of the leverage it yields over the USA; nevertheless, it is one of the most dangerous. China's control of the REE market illustrates the perilous interaction between China's economic aggression guided by its strategic industrial policies, coupled with vulnerabilities and gaps in America's manufacturing and defence industrial base. The end result has been a risky trade-off between supply dependency and lower costs. IMC believes the US government needs to think differently. Of course, any complete US REE supply chain would need to be cost-competitive (while maintaining the highest quality assurance, quality control, environmental standards, and CSR/ESG traceability/transparency), but not at the expense of US national and economic security. America's typical 'lowest-cost-at-any-cost' mentality has not always served the nation or its citizens well.
The USA and its allies are woefully deficient in what is needed immediately in order to safeguard America's future. However, to be clear, domestic REE mining is not a near-term critical issue. The problem is the total lack of US-based installed capacity for the commercial-scale refining of REEs into REOs. Currently, North America has no commercial capacity to transform upstream REE ore (from anywhere) into purified and separated REOs for use in downstream REE metals, alloys and magnets. The complete inability of the USA to transform REEs into the required REOs, in order to produce the highly specialized REE-bearing technology materials that power high-tech, green-energy and defense applications, at commercial scale, is an infinitely more critical and time-sensitive problem than developing new REE mining capacity. The COVID-19 pandemic and its impact on global critical-materials supply chains, only underscores this argument.
Aside from the dozens of potential upstream REE mineral-resource properties explored and identified in the USA and US-allied countries, there are multiple commercial upstream REE concentrate suppliers operating outside of China, including Australia's Lynas Rare Earths Ltd. (with a more than A$5.4-billion market capitalization as of February 19, 2021, Lynas commenced production in 2011 and is the only REE company outside of China that produces REE concentrates from Australia for conversion into REOs at commercial scale in Malaysia) and Northern Minerals Limited (in October 2018, Northern commenced pilot-plant production at its Browns Range HREE Project in Western Australia). In January 2018, US-based MP Materials (now MP Materials Corporation, post November 2020 listing on the NYSE, with a more than US$7.6-billion market capitalization as of market close on February 19, 2021) re-started REE mining operations at California's Mountain Pass mine, the only REE mine operating in the United States and the largest unfinished REE concentrate producer in the Western Hemisphere. However, 100% of MP Materials' REE production — generating more than $100M in annual revenue from mining to produce approximately 50,000 tonnes of REE mineral concentrate per annum — is sent to China for processing.
The current complete lack of US REO processing capacity threatens national security, limits economic productivity, and robs Americans opportunities for dignified work. If the USA does not act swiftly and efficiently, it will fail to address the fundamental reality that China now wields total control over the access and prices of REEs and can take retaliatory action against individual American entities, attempting to rebuild this critical industry. China's state-backed ability to crash the REE market, at any time, takes the REE problem out of the realm of ordinary market dynamics.
Despite this, the USA holds the potential and the capability to rapidly build a secure, domestic, commercial REE supply chain, if it chooses to do so — but time is running out. What is missing from this growing stable of credible ideas is the ability of the American REE sector to coordinate and cooperate with a sole, consolidated focus on commercial downstream refining capacity. With US government legislative support, spearheaded by the Department of Defense (e.g., US legislation to force US defense contractors to source their REE materials from a domestic REE supply chain, once established), a strategic alliance can be formed between specific North American companies capable of executing on a well-defined mandate to secure a domestic, commercial REE supply chain. REE independence for the USA can be achieved, and at a lower cost and on a more accelerated timeline than previously thought. Aside from the immediately available domestic sources, there are other current and near-term REE producers in Australia. In the longer term, the USA and its allies have multiple robust, advanced-stage REE projects to be developed into mines — when required — in the USA, Canada and other US-allied countries.
America's rise to global economic predominance more than a century ago is at risk of rapidly coming to an end. China has achieved what Imperial Germany and the Soviet Union never could: economic parity with the USA. While China is strategically intent on replacing the USA as the most powerful country in the world, that parallelism has not, in fact, yet arrived. However, forecasts demonstrate that the critical moment of equivalency will inevitably come later this decade. When that moment materializes — and it will — the fundamental basis of world-power politics over the past 100-plus years will have fundamentally changed. China's inevitable subordination of the USA will assuredly result in a paradigm shift in the global balance of economic and military power.
It is more important than ever that America be more strategic and less tactical as it deals with the clear-and-present danger that is China, and in particular, as it pertains to REEs. We are at a critical juncture in recent US history. The USA will remain vulnerable for as long as any aspect of the REE supply chain is reliant on China.
# # #
About Innovation Metals Corp.
IMC has developed the proprietary RapidSX™ process, for the low-cost separation and purification of rare-earth elements, Ni, Co, Li and other technology metals, via an accelerated form of solvent extraction. IMC is commercializing this approach for a number of metals, to help enable mining and metal-recycling companies to compete in today's global marketplace. IMC is a wholly owned subsidiary of Ucore Rare Metals Inc. (TSXV:UCU) (OTCQX:UURAF).
For more information, please visit www.innovationmetals.com or IMC's YouTube channel at www.youtube.com/InnovationMetalsCorp.
About the RapidSX™ Technology
IMC developed the RapidSX separation technology with early-stage assistance from the United States Department of Defense ("US DoD"), later resulting in the production of commercial grade, separated rare-earth oxides ("REOs") at the pilot scale. RapidSX combines the time-proven chemistry of conventional solvent extraction ("SX") with a new column-based platform, which significantly reduces time to completion and plant footprint, as well as potentially lowering capital and operating costs. SX is the international rare-earth element ("REE") industry's standard commercial separation technology and is currently used by 100% of all REE producers worldwide for bulk commercial separation of both heavy and light REEs. Utilizing similar chemistry to conventional SX, RapidSX is not a "new" technology, but represents a significant improvement on the well-established, well-understood, proven conventional SX separation technology preferred by REE producers.
Forward-Looking Statements
This news release contains projections and statements that may constitute "forward-looking statements" within the meaning of applicable Canadian, United States and other laws. Forward-looking statements in this release may include, among others, statements regarding the future plans, costs, objectives or performance of Innovation Metals Corp. ("IMC"), or the assumptions underlying any of the foregoing. In this news release, words such as "may", "could", "would", "will", "likely", "believe", "expect", "anticipate", "intend", "plan", "goal", "estimate" and similar words and the negative forms thereof are used to identify forward-looking statements. Forward-looking statements are subject to known and unknown risks, uncertainties and other factors that are beyond IMC's control, and which may cause the actual results, level of activity, performance or achievements of IMC to be materially different from those expressed or implied by such forward-looking statements. Such risks and uncertainties could cause actual results and IMC's plans and objectives to differ materially from those expressed in the forward-looking information. IMC can offer no assurance that its plans will be completed. These and all subsequent written and oral forward-looking information are based on estimates and opinions of management on the dates they are made and expressly qualified in their entirety by this notice. Except as required by law, IMC assumes no obligation to update forward-looking information should circumstances or management's estimates or opinions change.
CONTACT
Tyler Dinwoodie
President and Executive Director
Innovation Metals Corp.
+1 416 218 2006
info@innovationmetals.com
Quelle:
https://www.innovationmetals.com/news
Antwort auf Beitrag Nr.: 67.198.098 von brettonwoods am 25.02.21 13:46:38
👍 Danke, jede öffentliche Aufmerksamkeit die dem Unternehmen, wie auch dem REE-Sektor Bekanntheit bringt ist nützlich.
China says domestic competition hurting rare earth prices
By Gabriel Crossley and Min Zhang
BEIJING (Reuters) 01.03.2021 - China's rare earths, a group of 17 minerals used in military equipment and consumer electronics, are being undersold due to "vicious competition" domestically and face low resource utilisation, the country's industry minister said on Monday.
Prices for some rare earths in China, such as praseodymium-neodymium (PrNd) - used in rare earth magnets - have spiked to multi-year highs this year amid strong demand from the electric vehicle sector.
However, prices for other rare earths mined simultaneously, such as cerium and lanthanum, used in catalysts for oil refining, remain depressed due to abundant supply.
"Our rare earths did not sell at the 'rare' price but sold at the 'earth' price... because of competitive bidding, which wasted the precious resource," Minister of Industry and Information Technology Xiao Yaqing said during a news briefing.
A heavy reliance on China, the world's top producer of rare earths, has led the United States to order a review of its supply chain for the minerals.
Shipments of rare earth magnets from China to the United States hit 585 tonnes in December, the highest since at least 2016, according to Chinese customs data. China's overall rare earth exports last year were the lowest since 2015 amid coronavirus-hit demand overseas.
China's industry ministry proposed in January tightening regulation of the rare earth sector, including a stipulation that importers and exporters abide by foreign trade and export control laws.
"Government should play a role in maintaining market order, loosen what can be loosened and control what should be controlled," said Xiao, who previously served as head of state-owned metals group Chinalco, the parent of one of China's biggest rare earth producers.
The minister said some companies were producing excessive amounts of rare earths, causing environmental issues and leading to low resource utilisation rates.
China raised its rare earth output quotas for the first half of 2021 to record levels.
Meanwhile, China lacks high-level rare earth products, Xiao said, adding the country "should learn from Japanese enterprises in this regard."
(Reporting by Gabriel Crossley; Writing by Se Young Lee and Min Zhang; additional reporting by Tom Daly; Editing by Gerry Doyle and Edmund Blair)
Quelle:
https://www.msn.com/en-ca/money/other/china-says-domestic-co…
Antwort auf Beitrag Nr.: 67.253.205 von Tirolesi am 01.03.21 17:11:29
Tja, der zweitletzte Absatz in dem Beitrag:
"House Democrats say they support Mr Biden's goal of fortifying the nation's supply chains, but not if it means more mining."
Eigene Produktion und absolut keine zusätzliche Umweltbeeinträchtigung geht kaum. So wie auch die Republikaner bemerken:
Republicans counter that growing demand, especially for electric vehicles and renewable energy projects, can't be met without more mining.
In der Zwischenzeit, bis hier (eventuell) eine Einigung erfolgt, investiert und arbeitet China weiter und der Rückstand der restlichen Welt wird so kaum verringert.
Wir können wohl nur hoffen, dass uns die Regierungen von Australien und Canada "retten".
Quelle:
https://www.businesstimes.com.sg/energy-commodities/bidens-h…
Antwort auf Beitrag Nr.: 67.254.702 von Oginvest am 01.03.21 18:31:32
To go electric, America needs more mines. Can it build them?
(Reuters) - Last September, in the arid hills of northern Nevada, a cluster of flowers found nowhere else on earth died mysteriously overnight.
Conservationists were quick to suspect ioneer Ltd, an Australian firm that wants to mine the lithium that lies beneath the flowers for use in electric vehicle (EV) batteries.
One conservation group alleged in a lawsuit that the flowers, known as Tiehm's buckwheat, were "dug up and destroyed." The rare plant posed a problem for ioneer because U.S. officials may soon add it to the Endangered Species List, which could scuttle the mining project.
Ioneer denies harming the flowers. Their cause of death remains hotly debated - as does the fate of the lithium mine.
The clash of environmental priorities underpinning the battle over Tiehm's buckwheat - conservation vs. green energy - is a microcosm of a much larger political quandary for the new administration of President Joe Biden, who has made big promises to environmentalists as well as labor groups and others who stand to benefit by boosting mining.
To please conservationists, Biden has vowed to set aside at least 30% of U.S. federal land and coastal areas for conservation, triple current levels.
But that aim could conflict with his promises to hasten the electrification of vehicles and to reduce the country's dependence on China for rare earths, lithium and other minerals needed for EV batteries. The administration has called the reliance on China a national security threat.
The administration will be forced into hard choices that anger one constituency or another.
"You can't have green energy without mining," Mark Senti, chief executive of Florida-based rare earth magnet company Advanced Magnet Lab Inc. "That's just the reality."
Rare earth magnets are used to make a range of consumer electronics as well as precision-guided missiles and other weapons.
Two sources familiar with White House deliberations on domestic mining told Reuters that Biden plans to allow mines that produce EV metals to be developed under existing environmental standards, rather than face a tightened process that would apply to mining for other materials, such as coal.
Biden is open to allowing more mines on federal land, the sources said, but won't give the industry carte blanche to dig everywhere. That will likely mean approval of mines for rare earths and lithium, though certain copper projects – including a proposed Arizona copper mine from Rio Tinto Plc opposed by Native Americans - are likely to face extra scrutiny, the sources said.
The White House declined to comment for this article.
DIGGING NEEDED
Demand for metals used in EV batteries is expected to rise sharply as automakers including Tesla Inc, BMW and General Motors plan major expansions of EV production. California, the biggest U.S. vehicle market, aims to entirely ban fossil fuel-powered engines by 2035.
Biden has promised to convert the entire U.S. government fleet - about 640,000 vehicles - to EVs. That plan alone could require a 12-fold increase in U.S. lithium production by 2030, according to Benchmark Minerals Intelligence, as well as increases in output of domestic copper, nickel and cobalt. Federal land is teeming with many of these EV metals, according to the U.S. Geological Survey.
"There is no way there's enough raw materials being produced right now to start replacing millions of gasoline-powered motor vehicles with EVs," said Lewis Black, CEO of Almonty Industries Inc, which mines the hardening metal tungsten in Portugal and South Korea.
Despite that shortage, proposed U.S. mines from Rio Tinto Ltd, BHP Group Ltd, Antofagasta Plc, Lithium Americas Corp, Glencore Plc and others are drawing stiff opposition from conservation groups. The projects would supply enough lithium for more than 5 million EV batteries and enough copper for more than 10,000 EVs each year.
Mining companies insist that federal lands can still be protected while the U.S. boosts output of minerals needed to accelerate the EV transition.
Former U.S. President Donald Trump and the mining industry "pushed the narrative that we need to mine everywhere and undercut environmental safeguards in order to build more batteries," said Drew McConville of The Wilderness Society, a conservation group. "We have confidence that the Biden administration is going to see through that false narrative."
Earthworks and other environmental groups are now lobbying automakers to only buy metals from mines deemed environmentally friendly by the Initiative for Responsible Mining Assurance (IRMA), a nonprofit group. BMW, Ford Motor Co and Daimler have agreed to abide by IRMA guidelines, and other automakers may follow suit.
PROJECTS AT RISK
Biden has not weighed in on two controversial copper mine projects in Minnesota's environmentally-sensitive Boundary Waters region from PolyMet Mining Corp and Antofagasta Plc's Twin Metals subsidiary.
Tom Vilsack - the secretary of agriculture, the department that oversees the Boundary Waters - has in the past opposed the Twin Metals project, arguing that it threatened wilderness and marshlands.
Deb Haaland, the new secretary of interior, the department that controls most federal land, previously voted for a bill that would have banned copper sulfide mining in northern Minnesota. That bill, authored by U.S. Representative Betty McCollum, a Minnesota Democrat, will be reintroduced this month, her aides told Reuters.
Conservationists nonetheless remain concerned that the appeal of copper for EVs and other renewable energy devices may help the mines ultimately get approved.
"If these were coal mines, I'd feel much more comfortable knowing they wouldn't be approved," said Pete Marshall of Friends of the Boundary Waters.
WORRIES ABOUT WILDLIFE, SACRED GROUNDS, FLOWERS
In Arizona, Biden promised Native Americans - whose votes helped him win the battleground state - that they would have a "seat at the table" if he defeated Trump. But he has yet to meet with them to discuss worries that Rio Tinto's Resolution proposed copper mine would destroy sacred sites considered home to religious deities.
Other controversial projects include Idaho's Stibnite proposed mine, from John Paulson-backed Perpetua Resources Corp, which is under fresh scrutiny by U.S. Environmental Protection Agency staff over fears it would pollute Native American fishing grounds. The mine would produce gold and antimony, used to make alloys for EV batteries.
In Nevada, the Department of Wildlife worries that the lithium mines planned by ioneer and Lithium Americas would harm trout, deer and pronghorn habitats. The Lithium Americas mine received federal approval last month, but ranchers have sued the U.S. government to reverse that decision.
"Renewable energy and electric cars aren't green if they destroy an important habitat and drive wildlife extinct," said Kelly Fuller, of the Western Watersheds Project, which opposes the Lithium Americas project.
In Nevada, the death of the Tiehm's buckwheat flowers at ioneer's proposed mine site remains a point of contention. The U.S. Fish and Wildlife Service has theorized that thirsty squirrels may have gnawed the roots of more than 17,000 flowers for water amid a drought in the state.
The Center for Biological Diversity, which opposes the mine, said there was evidence that humans destroyed the flowers. "The targeted nature of the damage, combined with the lack of feces, pawprints, hoofprints, or other evidence of wildlife suggest human involvement," the group said in a court filing.
The Fish and Wildlife Service is now set to rule this summer on whether the flower is an endangered species - a designation that would prevent development on much of the land ioneer is trying to mine.
Ioneer has hired scientists to move the flowers to a new site, though it's unclear if that process will succeed. "We can extract this lithium and also save this flower," said James Calaway, ioneer's chairman.
(Reporting by Ernest Scheyder; additional reporting by Trevor Hunnicutt; editing by Amran Abocar and Brian Thevenot)
Quelle:
https://www.msn.com/en-gb/news/world/to-go-electric-america-…
Ucore Announces Analyst Coverage Initiated by Stormcrow Capital Ltd.
Auszug:
HALIFAX, CANADA--(March 9, 2021) - Ucore Rare Metals Inc. ("Ucore" or the "Company") (TSX VENTURE:UCU) (OTCQX: UURAF) is pleased to announce that Stormcrow Capital Ltd. ("Stormcrow Capital"), a Canadian-based securities dealer as well as research and technical consulting firm specializing in critical materials, has initiated equity analyst coverage on Ucore.
The initiation research report on Ucore, dated March 8, 2021, was written and produced by Stormcrow Capital's President, Dr. Jon Hykawy, as an independent analysis of Ucore's activities and progress. The report is available from Stormcrow Capital at its website located at www.stormcrow.ca.
All reports on Ucore prepared by any investment research analysts represent the views of such analysts and are not necessarily those of Ucore. Although the Company has paid fees to Stormcrow Capital for services including providing its independent research opinion (just as fees are paid to bond-rating agencies and auditors for their opinions), the Company is not responsible for the content, accuracy or timelines contained in an analyst's report and the fee was not dependent on the opinion provided. During the past year, Stormcrow Capital has provided investment banking, due diligence, business advisory, and other services to the Company, including the provision of this report and will be providing ongoing research coverage for the next 12 months. Recent fees paid by Ucore to Stormcrow Capital include 16,800 finders warrants from Ucore's private placement that closed on February 8, 2021 and a total of C$90,000 in cash. Readers of any third-party research report regarding the Company should be aware, and are cautioned, that opinions, estimates, or forecasts contained in a research report are not subject to the requirements of Canadian National Instrument 43-101 "Standards of Disclosure for Mineral Projects" ("NI 43-101") and have not received any endorsement or approval by Ucore. As such, Ucore does not imply or in any way represent that any of the reports, opinions, estimates, or forecasts regarding Ucore made by any research analysts complies with NI 43-101 or represent the opinions or beliefs of Ucore or its management or representatives. In addition to information filed by Ucore as found on SEDAR (www.sedar.com), readers should only refer to the technical report(s) of Ucore relating to the Bokan Mountain Project for information about the project prepared in accordance with NI 43-101.
# # #
About Ucore Rare Metals Inc.
Ucore is focused on rare and critical metals resources, extraction, beneficiation and separation technologies with potential for production, growth, and scalability. Ucore has a 100% ownership stake in the Bokan-Dotson Ridge Rare Earth Element Project in Southeast Alaska. Ucore's vision and plan is to transition to become a leading advanced technology company that provides metal separation products and services to the mining and mineral extraction industry.
Through strategic partnerships, this vision includes disrupting the People's Republic of China's dominance of the US REE supply chain through the development of a heavy rare earth processing facility - the Alaska Strategic Metals Complex (the "Alaska SMC") in Southeast Alaska, which is expected to utilize Innovation Metals Corp.'s RapidSX™ technology, and the long-term development of Ucore's heavy rare earth element mineral resource property located at Bokan Mountain on Prince of Wales Island, Alaska.
Ucore is listed on the TSXV under the trading symbol "UCU" and in the United States on the OTC Markets' OTCQX® Best Market under the ticker symbol "UURAF".
Quelle: For further information, please visit www.ucore.com.
Beitrag zu dieser Diskussion schreiben
>>> Ucore hebt ab <<<